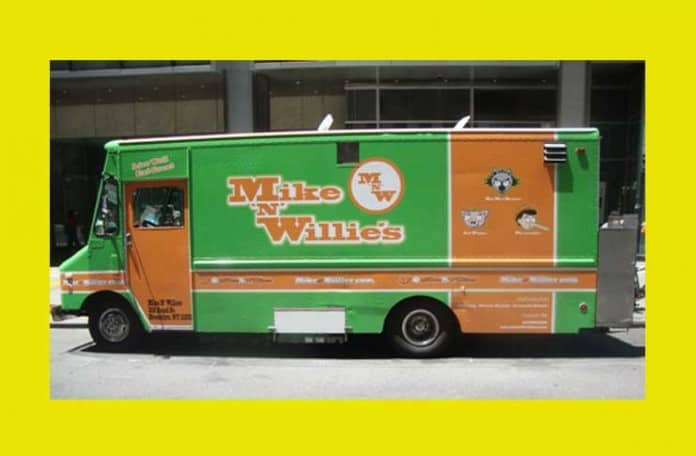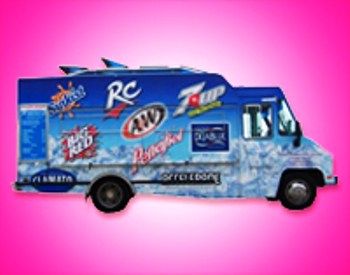 Last year we had the pleasure of attending SXSW in Austin, the live music capital of the world.  In addition to being a great place to see live music , Austin also has one of the best street food scenes in the country, although it's quite a bit different from New York or LA.
There are a few food trucks in Austin, but most of the vendors are in converted trailers and vehicles of different types.  We saw everything from Airstream trailers to school buses serving great food.
We posted six installments of NYSF In Austin during our time there, including local favorites such as Along Came A Slider, Cazamance, Chi'Lantro and Ms. P's Electric Cock.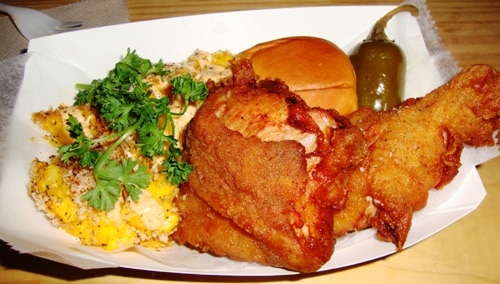 We're still getting email from SXSW, and they are trying to jump on the food truck bandwagon too.  The latest email from SXSW says to "contact them to find out how your company can both feed the masses and enjoy the exposure of a custom wrapped food truck in some of the most highly trafficked areas of SXSW."
We did stop at one food truck last year sponsored by a drink company that was giving away free tacos.  It was so bad, we couldn't even finish eating it.
If SXSW is pushing forward in this area, they better make sure the quality of the food being served is good.  If not, it will reflect poorly on SXSW, the sponsor, and worst of all, food trucks in general.
They need to make sure the food is as good as the bulgogi kimchi fries (pictured below) that we got from the Chi'Lantro truck parked across the street from our hotel .