Just a few months ago, Tutti Matti, an authentic Italian restaurant, opened its doors in Long Island City, 47-30 Vernon Boulevard. Its menu features homemade pasta, staple Italian appetizers, and Amalfi Pizza Style, which is the delicious Coast style wood oven pizza, along with many classic Italian meat and fish dishes, all in a fresh, contemporary atmosphere.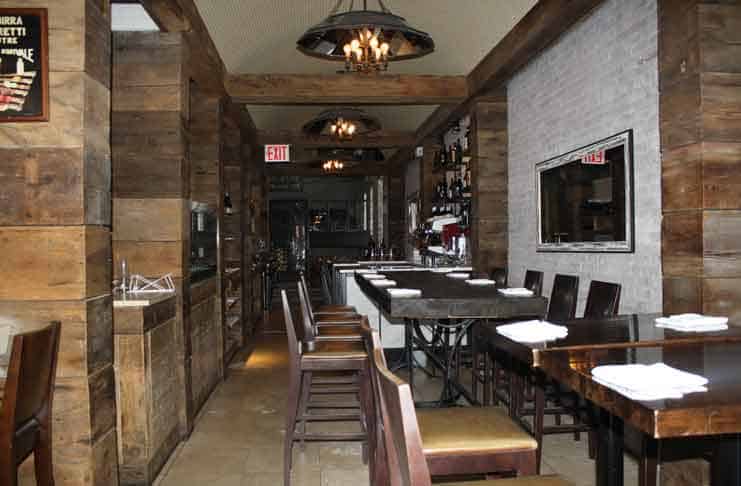 Giovanni Vittorio Tagliafierro, multi-award–winning Italian Executive Chef, is introducing the Amalfi Coast style pizza in New York City according to his ancient Tramonti family recipe. How is the Amalfi Pizza Style different from the Neapolitan one? Well, Pizza cooks a little bit longer making it slightly more cooked.
General Manager Luigi Esposito was born into the restaurant business and collaborated with Giovanni Vittorio to create Tutti Matti's authentic Italian menu. One of his most unique creations is the Maccheroncini dello Stretto, a fusion of the Calabria and Sicilia regions: homemade pasta with Sicilian tuna, spring onions, endives, tomatoes and spicy (n'duja) Calabrian sausage.
The Tutti Matti kitchen uses only the freshest natural ingredients. The restaurant presents a complete menu from antipasto to dessert, and its signature Amalfi style pizza. A few of the highlights from the menu: Fritto di Mare, golden fried calamari, gulf shrimp and zucchini; Paccheri alla Genovese, which despite its name is a typical Neapolitan dish—paccheri pasta with slow cooked veal in an onion sauce; Cavatelli Pugliesi, homemade cavatelli pasta with Italian sausage and broccoli rabe; Scaloppine agli Agrumi, veal scaloppine in Sicilian lemon and orange sauce.
Expertly cooked in a wood-fire oven, there are a few specialty Amalfi Style pizzas to keep on your radar: the Caprese, with D.O.P. San Marzano tomatoes, topped with fresh cherry tomatoes, arugula, and Buffalo mozzarella; and the Salsiccia and Broccoli, with Italian sausage, broccoli rabe, and Mozzarella Fior di Latte. The wine list is carefully selected from Italy and the cocktails are innovative and focused on bold flavors, as for example the Secco: Makers Mark bourbon, basil, old age Modena balsamic vinegar infusion, all natural ginger liquor, and ginger ale.The restaurant also offers an Oyster Bar with $1 oysters from Thursday to Sunday, from 5pm to closing.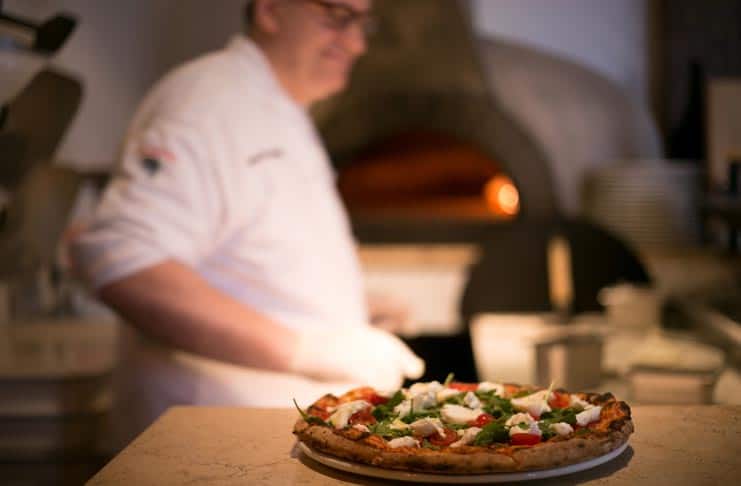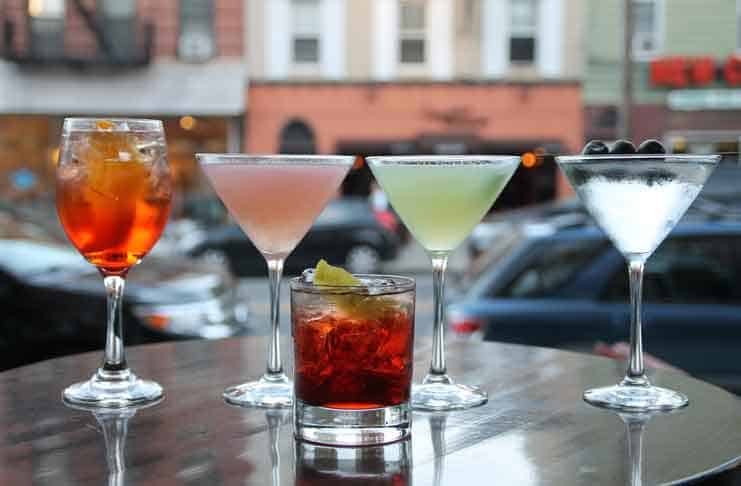 Designed and constructed by the owners Carlo and Paolo Bordone, the restaurant welcomes guests with a trendy bar at the entrance, followed by the dining room and spacious mezzanine. The interior is constructed with marble from Rome and reclaimed wood from Upstate NY, along with vintage chandeliers that complement the overall décor. With 149 seats and 2,000 square feet over two levels, Tutti Matti can host any kind of event, from a business function or a happy hour after work, to an intimate dinner or party with friends and family. Chef Giovanni Vittorio Tagliafierro and Luigi Esposito joined this new project as partners.
What about the meaning of Tutti Matti? Everybody is crazy! And aren't we all a little crazy?