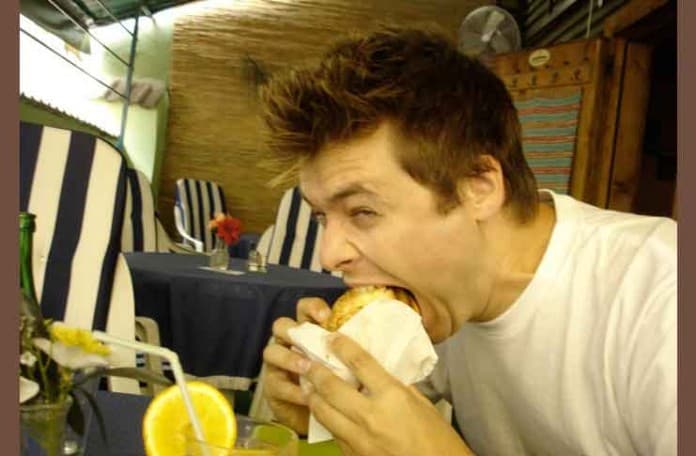 There are almost as many southern fried chicken recipes as there are southerners.  Being a lifelong New Yorker, I have no right to claim the southern fried chicken mantle, but good food knows no boundaries.  If we can cook Chinese food in New York, we can certainly cook southern fried chicken.
While many classic fried chicken recipes call for buttermilk, it is not something we usually have in the house.  Instead of buttermilk, this recipe uses condensed milk, which is easily kept on a shelf for whenever it's needed.  We also substitute chicken breasts for a whole chicken cut into pieces.  Again, it's according to what's in the freezer.
Southern Fried Chicken
2lbs. chicken breasts
1Tbl.  Paprika
1tsp. cayenne pepper
2tsp. Kosher or sea salt
1/2 tsp. black pepper
½ cup condensed milk
2 eggs
1½ cups flour
1tsp. paprika
2tsp. sea salt
1tsp. pepper
2tsp. garlic powder
Vegetable oil for frying
Stir together the first four seasonings, set aside.  Pat the chicken cutlets dry and rub with seasonings.  Beat together condensed milk and eggs in bowl large enough to hold chicken.  Place seasoned chicken in mixture and let sit.
Heat enough vegetable oil to go about ¼-inch up the pan.  Heat oil to 325 degrees.  A meat or candy thermometer can be used to check the temperature.  On most stoves, a little above a medium setting should work.
Mix flour with remaining seasonings.  Remove chicken from milk mixture one at a time.  Allow some of the liquid to drain off and dredge in flour mixture.  Be sure to dredge the chicken through the flour a couple of times to assure it is well covered. Place in hot oil and fry about 7 minutes on each side.  Chicken should be dark golden brown when finished.
Enjoy!