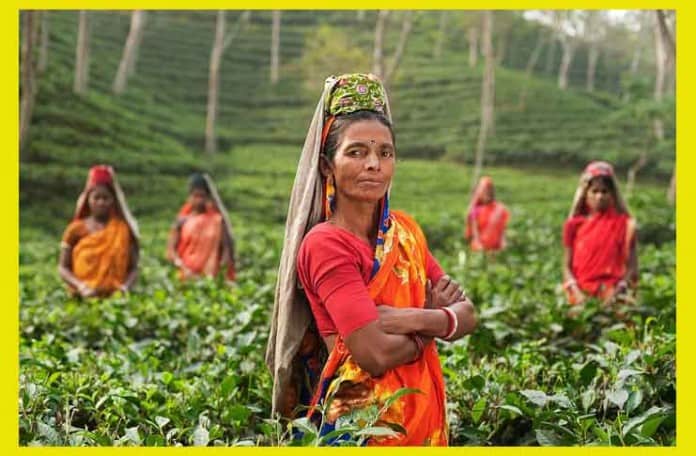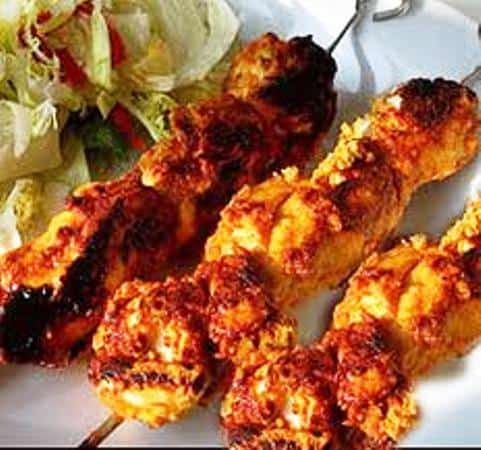 Once Hurricane Earl passes today, it should be a beautiful weekend for grillin'.  If you want something a little more interesting than burgers and hot dogs, how about some chicken tikka skewers.  For city folk like me, you can also do this one on the broiler.
GRILLED CHICKEN TIKKA SKEWERS

1/2 cup thick plain whole-milk yogurt such as Greek
1 tbsp fresh lime juice
1 tsp grated ginger
1 tsp grated garlic
3/4 tsp garam masala
1/2 tsp salt
1/4 tsp cayenne
1 lb skinless boneless chicken thighs cut into 1-inch cubes
18 6-inch wooden skewers soaked in warm water for 30 minutes
Stir together all ingredients except chicken in a medium bowl, then add chicken, stirring to coat. Marinate, covered and chilled, 30 minutes to 1 hour.
Prepare a grill for cooking over medium-hot charcoal.
Thread 3 or 4 pieces of chicken onto each skewer, leaving a little space between pieces, and transfer to a tray lined with plastic wrap.
Oil grill rack, then grill chicken, turning occasionally until browned and just cooked through, about 5-7 minutes total.  Close cover if using a gas grill.
Serve with cilantro-mint chutney (see recipe below) or your favorite chutney.
Note: This can also be broiled on a foil-lined broiler pan.
Cilantro Mint Chutney
2 cups fresh cilantro sprigs
1 cup fresh mint leaves
1/2 cup chopped white onion
1/3 cup water
1 tbsp fresh lime juice
1 tsp chopped green chilies such as serrano
1 tsp suger
1/2 tsp salt, or to taste
Puree all ingredients in a blender, leaving some texture.