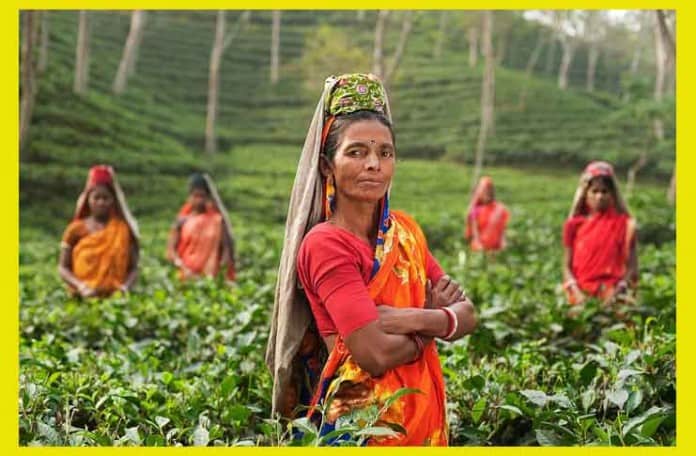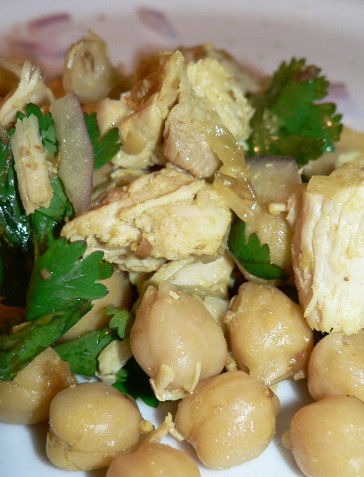 Friday's Recipe this week is an easy Indian chicken salad from Tasty Galaxy.  The combination of chicken and chickpeas is tasty and healthy.
This chicken salad recipe has a define Indian twist because of the spices – cumin, coriander and turmeric.  Cooked onions add another level of flavor to the salad, and the raw onion adds crunch.
Enjoy!
INGREDIENTS
2 cups cooked chicken breast
1 small white onion
1/2 of a small red onion
3/4 cup of cooked chickpeas
a handful of chopped cilantro
a dash of ground cumin
a dash of ground coriander
a tiny dash of turmeric
canola oil for sauteeing
PREPARATION
Cut chicken breasts into bite-size pieces.  Chop the red onions.  Chop the white onions.  Chop the cilantro.
Heat up oil in a skillet.  Add white onions and saute for 5-8 minutes.  Add cumin, coriander and turmeric.  Cook for 30 seconds.  Add chicken and chickpeas and cook until chicken and chickpeas are warmed through, 3-5 minutes.
Take the chicken salad off the heat, add the raw red onions and cilantro and mix.
Serve with naan and a salad or in a wrap.