March 11th, 2013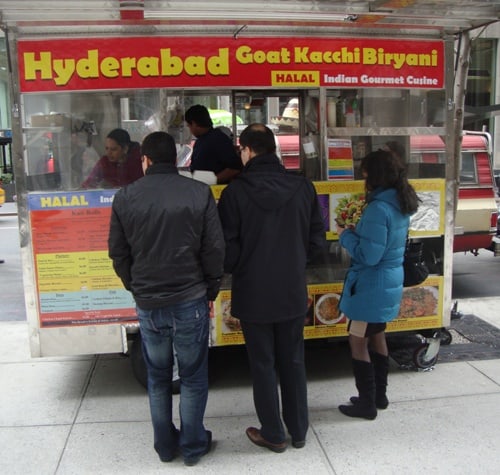 As we told you last week, a new food cart named Hyderabad popped up recently that splits its time between midtown and the Financial District.
On the sign right next to the cart's name is Goat Kacchi Biryani, one of their specialties that we tried last week, but when we were waiting for our lunch, the woman in the cart was pouring batter onto the grill to make a dosa, and it looked great.
That's what we ended up ordering for our second visit, a masala dosa for $6.
It's not mentioned on the menu, but the dosas and uttapam both come with sambar as a side dish. Don't mind if we do.