Searching for creative ways of making tasty vegan meals? You've reached the right place. Going the vegan way is something that's getting quite popular nowadays. But, what does it mean to be vegan? In a nutshell, it means switching to a diet that excludes seafood and meat. Unlike vegetarians, vegans take it one step more seriously by going as far as staying clear of any other food of animal origin like eggs, dairy, and honey. 
While there's no doubt that going the vegan route will undeniably be one of the best things you can do for your health, there's also no denying that the transition won't always be the easiest. A lot of the resistance to even trying out vegan food is the fear of their food tasting bland as if they were eating cardboard. 
There's so much merit to this notion, as when you think of it, it's difficult to imagine how tasty vegetables and legumes can be delicious and satisfying. You have to be more strategic with cooking and adding flavor to look forward to every meal.
On the days when cooking proves to be a chore, you can avail of vegan food delivery services. For our followers in Canada, for example, to start, Protein Chefs offer meal plans in Toronto which you can subscribe to.
Here are some sneaky tips, right from vegan cooks and enthusiasts themselves.
Build In Texture With Your Food
In order to look forward to all of your meals, it's important to keep your mouth constantly excited. To achieve this, you must strive to have at least three textures in each vegan dish: something with a crunch, something unctuous, and something with a bite.
Once you've mastered what type of vegan ingredients you can shop and take home, it'll be easier for you to play around with those ingredients to achieve texture with your vegan dishes.
Some of the common examples of vegan dishes with a lot of texture include:
Pan-fried gyoza

Pickled vegetables

Mushroom taco

Chestnuts or pecans

Roasted eggplants
The enumeration above isn't all-inclusive. There are so many more you can do, depending on the types of dishes and their respective textures that you prefer. For instance, you're the type who enjoys chewy food.
When cooking tomato sauce, you might miss the chewy texture that's provided by ground meat. For a vegan meal, you can still achieve the same chewy texture by having green lentils. 
For some extra crunch, nuts will always do the trick. Cashews are always no-fail toppings for soups, sunflower seeds for salads, and pumpkin seeds for quesadillas. To make your dish even tastier, a good chef-approved technique is to toast your nuts.
Flavor Up With Herbs And Spices
Herbs and spices are the best ingredients you can use to add flavor to plant-based meals. The reason is apparent—herbs and spices also come from plants, so you don't have to worry about accidentally adding a non-plant ingredient. It's easier to play around with flavors when you already have confidence in your ingredients. 
With the right herbs and spices, you won't miss meat much, and your meals will be just as appealing. Herbs and spices don't just add flavor; they add color to your dishes, too.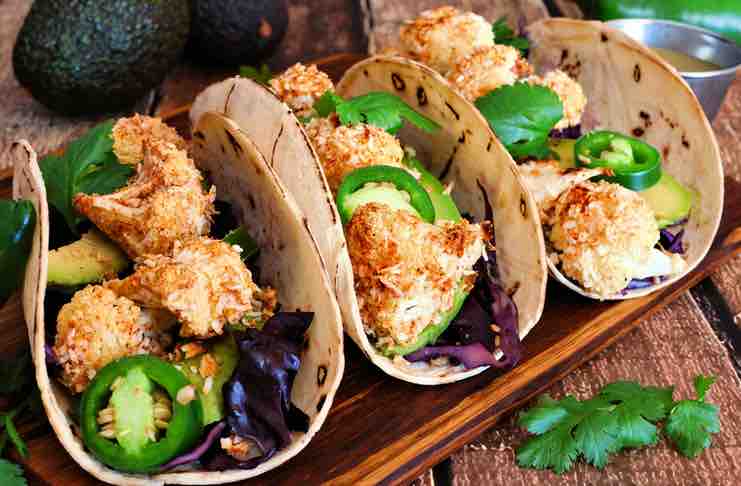 Use Fresh And High-Quality Ingredients
You can't go wrong with fresh and high-quality ingredients, no matter the type of dish you're cooking and the mode of cooking. Focusing on good ingredients means you don't have to worry about the taste being compromised.  
Often, high-quality and fresh ingredients may come at a price. But, it's worth it when it's the name of happy and healthy eating. For example, organic food may often have more flavor. Peanut butter in its purest versions—sans added sugar and preservatives, will taste better than the processed and sweetened ones.
Marinate In Your Favorite Marinades
Were you previously a big fan of buttered chicken? Try out buttered chickpeas instead of regular and unflavored ones, and you may not miss buttered chicken as much as you thought you would. The trick is to marinate your vegan meals in the same mixture you previously did with your regular meals. 
For as long as there aren't any non-plant-based ingredients in those marinades, then you're safe. Plus, it adds a hint of familiarity so that you won't miss your old dishes as much. That's how you can enjoy and look forward to your vegan meals when they bring you back home.
Final Cooking Tips
Now, you should be more excited about every meal you have, not just because you know that going vegan is good for you but also because your food will now be just as flavorful and tasty. You don't need to miss out on mouth-watering dishes just because you're vegan. 
Sure, it takes a lot of getting used to, but eventually, you'll learn how to whip up your meals like an expert. Next time you have friends and family over, you'll be able to impress them just with how satisfying and healthy your meals are.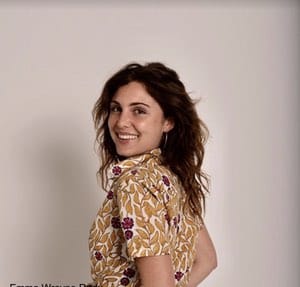 Emma Wrayne Rudy is a food connoisseur ready to indulge in every chance she gets to explore the beauty of New York City's endless food scene. Emma's writing style focuses on local hidden gems, food carts, food trucks, ma and pa joints, and eats that are affordable for everyone to try. With the diverse culture New York offers, she wants to emphasize on the foods that are less talked about and create a story behind each one. Growing up in Los Angeles at the age of seventeen Emma's curiosity for food started as she went to every restaurant she could and wrote reviews on her experience, the ambiance, and her meals. Moving to New York a year ago she is ready to take on the immense food culture New York City has to offer, and continues to dedicate her days to writing as much as she can to pursue her dream as a food writer and storyteller.