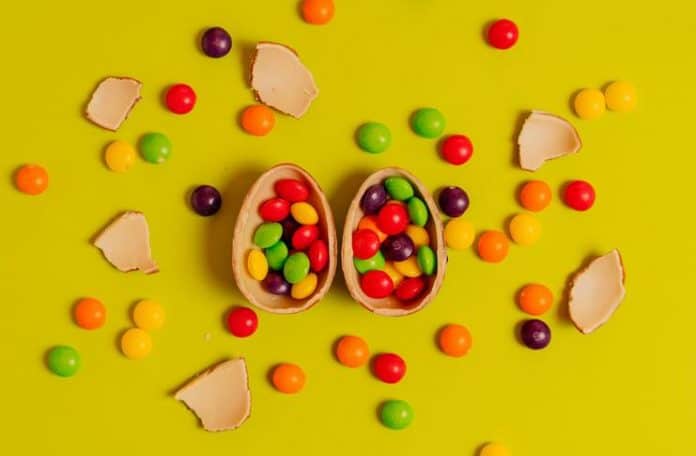 Searching for yummy Vegan Candy? Guess what… Vegans love candy too! In this post, we'll be covering a vegan grocery called NoPigNeva.
To satisfy every vegan's sweet tooth, food creators have made a wide range of sweets for everyone to choose from. 
The issue is, where do we find it?
Luckily, we live in the future! There are premium vegan grocery stores that curate the best candies out there. Vegans can now easily find sweet treats to satisfy their cravings.
One of the best examples of a vegan grocery store that carries a massive selection of vegan candy among other great vegan groceries is NoPigNeva.
So, who is this vegan candy expert we speak of?
Read on and discover your new favorite vegan candy source!
Who is NoPigNeva?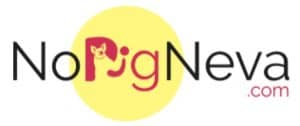 NoPigNeva is a vegan-friendly grocery store that gives you access to vegan and healthy food at any time.
From staples to hard-to-find products, NoPigNeva's makes a vegan diet accessible and convenient.
Hooray, no more animal ingredients!
NoPigNeva is also approved and recommended by PETA.
This is a vegan grocery shop that makes unique, quality vegan goods available to everyone with just a few clicks.
With a primary mission to offer a wide range of plant-based products, NoPigNeva was founded with a combined passion for eating healthy and guilt-free.
Now, NoPigNeva is here with a full range of premium vegan grocery items, beyond what you can find at your local grocery stores. 
NoPigNeva is proudly 100% Women-owned, Black-owned, and 100% Vegan!
Let's dive in and learn a little more about what vegan candy really is all about.
What is the difference between vegan candy and non-vegan candy?
Spotting vegan candy can be quite tricky unless it's clearly stated on the packaging.
We hate to break it to you, but some of the world's favorite sweets are not vegan. This includes Reese's peanut butter cups, Nestlé Crunch and Almond Joy.
What sets vegan candy apart from non-vegan ones?
Non-vegan candy often contains at least one of these animal-based ingredients:
Bone char – a black porous material used as pigment and sugar refining

Carmine- a purplish-red pigment made from the crushed female cochineal insect

Gelatin – protein often made from skin, tendons, ligaments, and bones of animals

Shellac -an ingredient for making candy glossy,  made from the resinous insect excretions

Isinglass – gelatin derived from fish

Oleic Acid or Oleinic Acid – fatty acids which may be extracted from animals
You should also always look for contents like milk, lard, whey, and beeswax as all of these ingredients are non-vegan and are often made from animals in cruel ways.
There are candies that were made accidentally vegan, but to spot them, you should read the ingredients down to the fine print.
NoPigNeva proudly offers high-quality sweets that are non-GMO with no bone char, carmine, or any other animal ingredient.
It's just plain sweet plant-based pleasure, made for you to enjoy, guilt-free.
Do they really have the best selection?
NoPigNeva's range of vegan candies can satisfy even the most discerning sweet tooth.
It's not just sweets!
NoPigNeva offers a selection of fantastic flavors, from chocolate to candy bars to hard candies, marshmallows, gummies, and more by carrying the leading non-gmo brands.
The vegan lifestyle is not easy but can still contain dark chocolate, candy bars, vegan chocolate, sour patch kids, Laffy taffy, and more.
It's a vegan candy rollercoaster, giving you a full range of flavors: sour, sweet, tangy, nutty, fruity, and even dairy-free creaminess, you name it! Just make a list of some of your favorites and order away!
No exaggerations, just pure plant-based recommendations that you will surely love. You can now order something sweet with fast shipping to anywhere in the United States.
The entire NoPigNeva catalog is 100% vegan including their epic candy products selection!
Our top 5 vegan candies
Just like any other vegan with a sweet tooth, NoPigNeva has our favorite vegan candies too. Here are 5 of them that we know you'll love.
Go Max Go Thumbs Up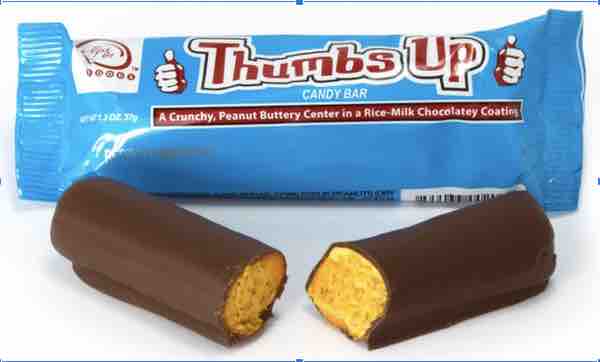 This vegan chocolate bar is delicious. Go Max Go's Thumbs up is a chocolaty nutty bar that deserves a double thumbs up. It has that light crispy chocolate crunch paired with a gooey peanut butter center, combined to make the perfect sweet & salty treat.
Salted Caramel Mallow Puffs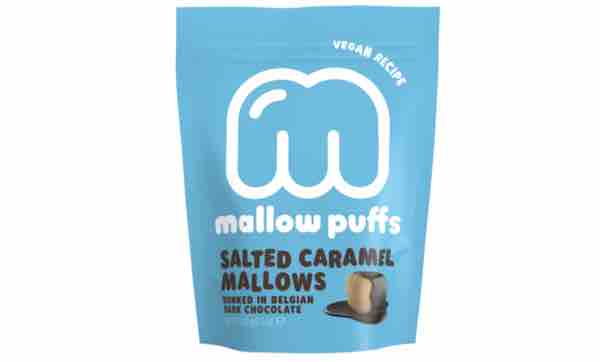 For a sophisticated kind of fun, the Salted Caramel Mallow Puffs gives you the irresistible Belgian chocolate taste that hugs soft chewy salted caramel-flavored marshmallows. This bite-size vegan sweet snack will make you want to munch a whole pack in one go.
Pascha Vegan White Bar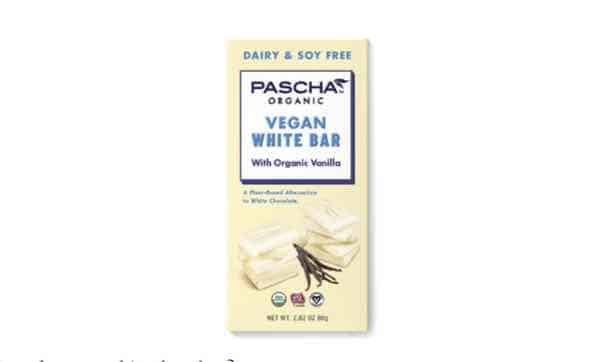 Fan of creamy white chocolate?
Get a better, dairy-free version of it with the Pascha Vegan White Bar. Instead of bothering the cows, this white bar is made from organic rice milk, making it 100% vegan.
Cleo's Peanut Butter Cups

If you can't get enough peanut butter cups, we got you covered.
Clea's Peanut Butter Cups gives you that perfect combination of smooth chocolate and peanut flavor made plant-based and vegan.
It's creamy and dreamy minus the dairy.
Jealous Sweets Grizzly Bears Gummy Bears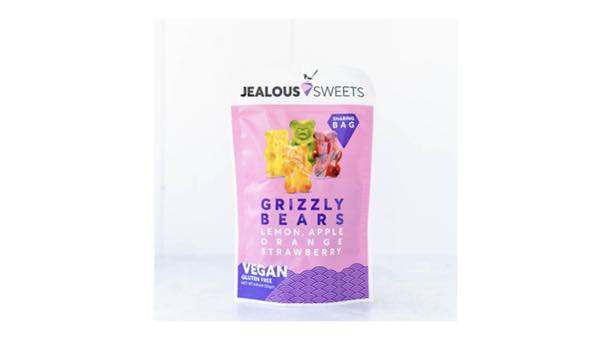 Who doesn't like gummy bears?
Jealous Sweets' Grizzly Bears Gummy Bears are vegan chewy candies that you can snack on freely as it does not contain any gelatin, unlike non-vegan gummy bears.
It's gluten-free and a single pack stores your favorite fruit flavors: lemon, apple, orange, and strawberry. 
Satisfy your Sweet Tooth!
Candy products are part of our childhood and we just crave them some time, one way or another, whether it's a crunch bar, chocolate bar, candy bar, or something else.
At the end of the day, people love candy!
Now, getting your sweet fix no longer needs to be unhealthy or contain animal products.
Visit NoPigNeva to see the whole selection of vegan sweets you will surely crave over and over, shop your favorites and add them to your cart today!
Want to read more of our latest posts? Check out our post on how to store loose leaf tea.
Fallon Chan is a food and lifestyle photographer and blogger.