Searching for a shortlist of some of the most delicious Vegan destinations in North America? You've reached the right place. The sun is out, the city parks are bristling with flowers, and there's a palpable sense of excitement in the air. Summer is here – and with it, travel season. 
If you're vegan (or you just love eating vegan food when you travel), options have traditionally been limited in many destinations. However, with a slate of new restaurants and food scenes cropping up across the continent, it's never been a better time to eat plant-based on the road. 
To help you plot out a delicious summer trip, here are the top four destinations for vegan food in North America. 
Toronto, Canada
Canada's largest city is a food lover's dream, home to bustling food markets, chic restaurant districts and a diverse culinary imagination. It helps that the produce is top-notch; the "Golden Horseshoe" area around Toronto enjoys great growing seasons year-round. All of that creativity, flair and quality farming translates to a thriving vegan food scene. 
Where to Try: Parka 
My favorite vegan restaurant – and vegan catering company in Toronto – is Parka, a colorfully-lit comfort food joint nestled on hip Queen Street West. The restaurant boasts an all-around sustainable menu featuring some of that brilliant locally sourced produce, as well as ingredients that support global biodiversity and sustainable farming. It funnels those high ambitions into rich, earthy and zippy comfort food classics like truffle mac n' cheese and an outstanding Supreme Cactus Sandwich. 
Portland, USA
"Keep Portland weird" has long been the mantra in Oregon's biggest city, a reflection of its experimentative ethos. That spirit of experimentation is alive and well in the food scene, which draws ingredients from its lush Pacific Northwest surroundings. 
Where to Try: Blossoming Lotus
Vegan fusion is on the menu at this stylish Sullivan's Gulch bar and restaurant. Japanese yakisoba sits alongside adobo tacos and a southern BBQ bowl. Normally, big flavors tend to clash on a restaurant menu, but the chefs here do a good job tying everything together. 
Check out this video to get a glimpse into Blossoming Lotus:
Kingston, Jamaica
Jamaica is no stranger to plant-based food. The local Ital diet is often vegetarian – but a growing number of adherents stick to a strictly vegan diet. The island's abundance of fruit and staple grains are on full display at the vegan restaurants of Kingston – Jamaica's stunning capital city. 
Where to Try: Mi Hungry Now
Mi Hungry Now dishes up vegan raw food near Kingston's Central Plaza. The bamboo and wood décor is lush and vibrant, like the food: savory pies with ackee, plantains and the fiery scotch bonnet pepper. 
New York, USA
New York has a deserved reputation for being a global culinary epicenter – and that stature carries over to vegan cuisine too. New York is home to countless vegan options, running the gamut from upscale to street food. In all but the most remote corners of the city, you can reliably find a few plant-based restaurants (albeit of varying quality).
Where to Try: P.S. Kitchen
Of all the many vegan restaurants in the city, let's single out P.S. Kitchen, a stone's throw from 50 Street Station. The restaurant's inventive menu draws inspiration from Italian cooking with cashew alfredo, vegan Caesar salad and wedding soup. The restaurant also donates its profits to local charitable partners.
Watch this review of P.S Kitchen to see if it's your cup of tea:
If you're heading to one of these vibrant destinations this summer, you won't leave hungry. Check out Parka in Toronto, Blossoming Lotus in Portland, Mi Hungry Now in Kingston and P.S. Kitchen in New York to get your vegan food fix on the road.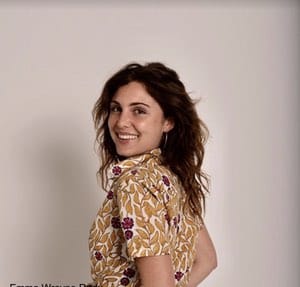 Emma Wrayne Rudy is a food connoisseur ready to indulge in every chance she gets to explore the beauty of New York City's endless food scene. Emma's writing style focuses on local hidden gems, food carts, food trucks, ma and pa joints, and eats that are affordable for everyone to try. With the diverse culture New York offers, she wants to emphasize on the foods that are less talked about and create a story behind each one. Growing up in Los Angeles at the age of seventeen Emma's curiosity for food started as she went to every restaurant she could and wrote reviews on her experience, the ambiance, and her meals. Moving to New York a year ago she is ready to take on the immense food culture New York City has to offer, and continues to dedicate her days to writing as much as she can to pursue her dream as a food writer and storyteller.