New York is known for its incredible cuisine and diverse range of cultural and geographically varied communities that call the Big Apple home. With around 30,000 Japanese living in NYC, the migrant population is small – there's never been a recognized 'Little Japan' neighborhood like there is for Chinatown, for example. However, don't let that fool you. Immersing yourself in NYC's Japanese culture through cuisine is easier than you might think and not one to miss out on! 
Dining Solo 
Ramen is a staple of Japanese cuisine, and Ramen chain Ichiran has captured the spirit of ramen itself and the unique introvert-friendly style of eatery that is so popular in Japan that there are 60 Ichiran locations there, alone. An order form is filled out on arrival, with specifications on anything from flavor intensity to noodle tenderness.
The service is quick and discrete – served via a small sliding door slot, allowing diners to enjoy great, warming ramen bowls without the anxiety of dining alone and the peace to enjoy the flavors in front of them. With two locations in Midtown and one in Williamsburg, you're never too far away from an authentic Japanese classic.   
Last Orders
In Japan, an Izakaya is a bar where food is served specifically selected to complement the alcohol on offer. Many are small and intimate spaces and great places to meet locals or those who are seeking truly authentic Japanese dining in NYC – and a chance to meet Japanese people in a more personable setting, especially if you're learning Japanese or simply interested in the culture, as well as the cuisine.
For those learning Japanese, environments like this are great places to meet native speakers. Language tutors often recommend exposure as a great way to learn. Don't get it twisted; the classroom is an essential part of learning the language and feeling confident, but the communal style of these eateries is about sharing the occasion (and a few drinks!) is a perfect location to meet locals in an environment they typically will be more open to conversation with.
Outside of this, there are other technological solutions to help you learn a new language, such as online tutors, who provide sessions to help you improve.
Whilst New York's Japanese community may be small, like anyone, they love a taste of home – and spots like Yopparai, Izakaya Mew, The Izakaya NYC, or Bar Goto in Lower Manhatten are great spots to try for this sort of fun, bubbly atmosphere. 
Hit The Streets 
A fresh addition to the Chelsea neighborhood, Japan Fes New York, has arrived on Sixth avenue, as of 2022 – featuring three blocks of Pan-Asian and Japanese cuisine. A very famous Japanese snack, Takoyaki (deep-fried octopus balls), among other treats, will be on offer from some of NYC's best street food vendors.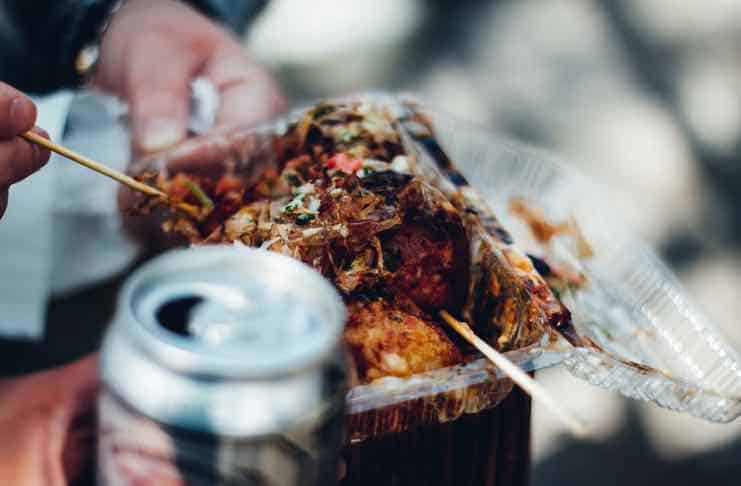 If octopus doesn't tickle your fancy, you can always try out the slightly tamer but still delicious, Crispy tempura vanilla scoops, an authentic Japanese pancake, or some Taiwanese fried chicken. 
Check out this clip to get a glimpse into Japan Fes New York:
Drink Up
Sake is a traditional rice wine originating in Japan, and specialist sake bars are a delicious way to learn about Japanese history and sample a delicacy. If you're looking for a real sake experience, the secret bar Sakagura on East 43rd Street is located underneath an unmarked office block, whereupon you'll find a sleek, relaxed establishment adorned with bamboo – and 250 varieties of sake, all organized by grade. Another classic and favorite is the Tanoshi Sushi Sake Bar, the perfect blend of the freshest sushi and the crispest sake you can find on the eastern seaboard. 
Japanese food and culture are super unique and many of their best-loved recipes have become favorites all over the world. New York City is perhaps one of the best examples of a melting pot of cultures forming an incredible place to discover traditional Japanese fare and even some unexpected hybrid culinary delights. While Japan is not one of the largest or best-known cultures and communities in NYC, its rich edible offerings make up for it!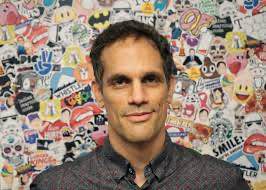 Andrew is the founder and CEO of StickerYou, a global, e-commerce leader in custom-printed, die-cut products that empowers consumers and businesses to create high-quality materials for personal expression, marketing, and packaging.