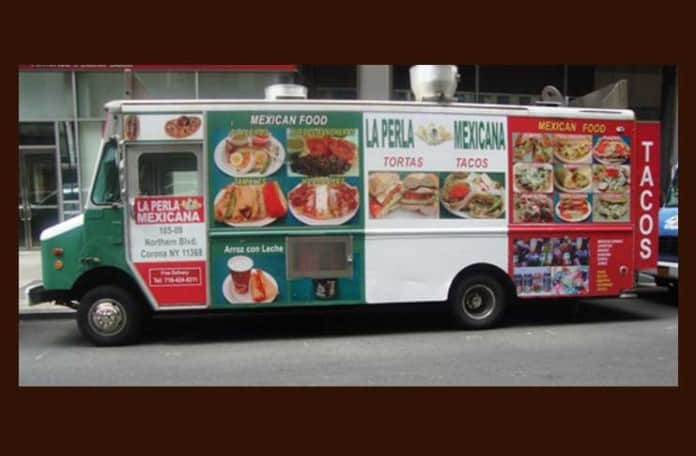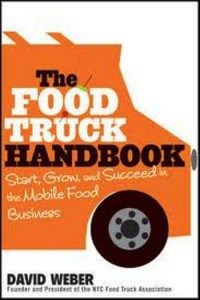 With the surging popularity of food trucks, people are always asking us how to get into the business. What they don't realize is just how difficult a business it is. Being a good cook is not nearly enough to succeed in the food truck world.
If you're actually serious about having a food truck, there are 4 words you should know – The Food Truck Handbook.
.
The Food Truck Handbook was written by David Weber, the Founder & President of the NYC Food Truck Association. David is also the co-founder (with Kenny Lao) of Rickshaw Dumplings, so David has hands-on experience in getting a food truck or two on the road.
There are 4 major sections in the book – Plan, Start Succeed & Grow, but each section has from 5-10 chapters that are packed with detailed information you need to know in order to make a go at it. There are several appendices as well, with sample templates and worksheets, food truck regulations in various cities, social media guides, and interviews with successful food truck entrepreneurs.
Each chapter covers a specific area such as putting together a business plan, laying out your truck kitchen, assembling and managing your team, picking a commissary, watching your numbers, growth opportunities, and even exiting the food truck business if things aren't working out as planned.
David holds an MBA from NYU's Stern School of Business, which means he pays particular attention to the key metrics you need to know to determine whether your concept will be profitable. He explains in plain English (and shows you how to calculate) business concepts such as throughput, average sales per guest, cost of goods sold, capacity and breakeven.
If you have to raise money from investors to open a food truck, these will all be important issues to consider, especially the business plan chapter. Nobody is going to invest money in your business without a thorough and well-thought out business plan.
The Food Truck Handbook is filled with both large and small details, basically everything you need to know and consider if you are serious about having a food truck.  If you're thinking of spending tens of thousands of dollars on a food truck for sale, do yourself a favor and spend $12 to get this book.  The Food Truck Handbook retails for $19.95, but is generally available online for about $12 from Amazon.
.
Even if you already have a food truck, there are plenty of tips in the book that can help you improve the profitability and customer service aspects of your business, and show you where future growth opportunities may lie. Don't forget to make sure your food truck related business is listed in free directories for food trucks, too!
From now on, whenever someone asks us how to get into the food truck business, we have the perfect answer – buy The Food Truck Handbook (and we're not getting anything for saying that either).