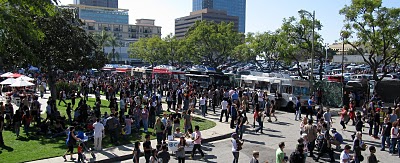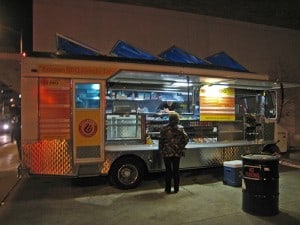 A lot of people we know will be heading down to Austin soon for the SXSW Music+Film+Interactive Festival, which runs from March 12-21.  These festivals always raise the same question. Where can we get good food for a reasonable price, and have some fun, too?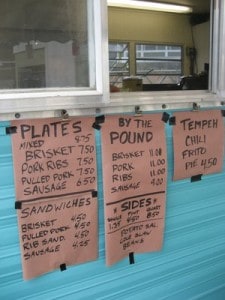 Just like New York has a well-developed street food culture and L.A. is in the midst of a gourmet food truck renaissance, Austin has an excellent street food culture with all sorts of goodies served from vehicles on the side of the road.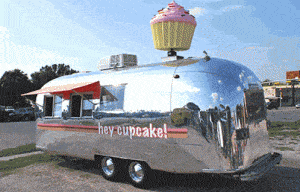 There are vintage Airstream trailers, former school buses, funky food carts and other types of vehicles serving such great food as kebabs, sweet and savory crepes, asian noodles, korean-mexican fusion tacos, burgers, gourmet hot dogs and wurst, sushi (?!), empanadas, chicken and waffles, cupcakes, and of course, tacos and BBQ .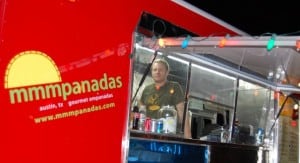 One of the best things about street food is that it's very social.  You meet people on line, talk about food, music or movies, order your food, wait a few minutes while it's prepared, and then enjoy some fresh food in the fresh air.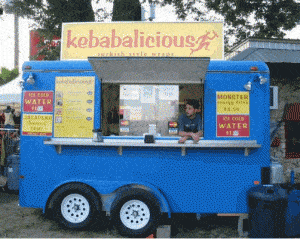 A lot of bands, managers, indie labels, studios, filmmakers, start-up companies and others will be heading down to Austin shortly with limited funds.  For everyone heading down to Austin on a tight budget, below is a map we've created where you can find great street food in Austin for less than most restaurants.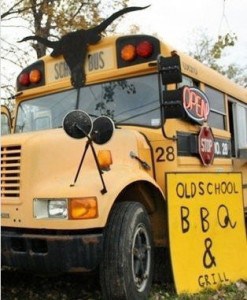 If a major label or film studio is paying for your meal (which happens less and less), there are certainly some great restaurants in Austin.  But if you're paying your own way, there are some excellent meals you can have for under $10 if you know where to look.  A lot of these places are in downtown Austin, but even more are south of the river, and there's even a food trailer park on South 1st St. Click below for a map of where to find the best street food in Austin:

View Austin Food Carts, Trucks & Trailers in a larger map
If anyone has any questions about Austin street food, feel free to email newyorkstreetfood@gmail.com.  And of course, check out our website for where to find great street food in New York and around the world.
For the latest information, click below to follow New York Street Food on twitter: