By Haley Chung
There's no shortage of fantastic restaurants in the Greenwich Village area. But with the arrival of Madam Ji on Bleeker Street, I have found my new go-to.
Executive chef and owner, Abishek Sharma, is no stranger to acclaimed restaurants. Having run other successful restaurants in New York City (Badshah, Surya), Abishek always aims to bring bold flavors to beautiful dishes that represent a variety of regions in India. He's also an incredibly kind soul whose passion for food and creating a pleasant experience shines through.
Waiting With Fun Cocktails 
I arrived a little earlier than my reservation but I was warmly greeted by the sweetest hostess and offered a seat at the bar while I waited for my friend. At the bar, Shradha offered to make me a cocktail and I told her to make whatever she was in the mood for — to which she responded with the Sari not Sari.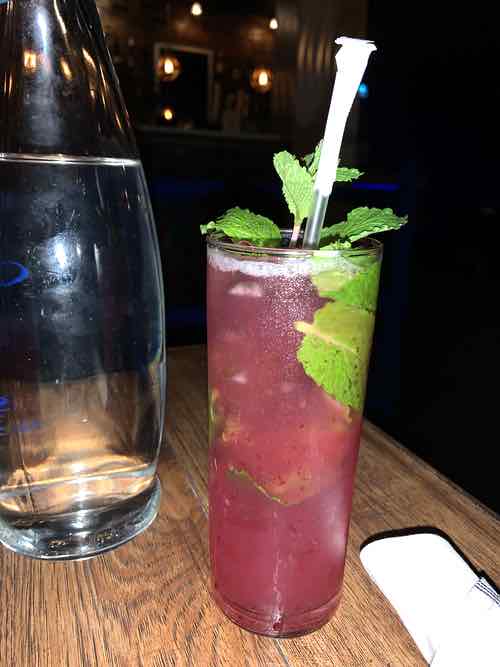 The Sari not Sari features Malibu, mint, muddled blueberries, and fresh lime juice. Aside from the fun name, it was sincerely the best cocktail I've ever had. The taste of alcohol was simply a subtle note in a harmony of springly flavors, but I definitely still felt it. Basically, alcohol didn't taste like alcohol at all. Maybe you'd call that a dangerous combination, but I'd come back for a Boozy Brunch anytime based off of that cocktail alone. 
They also offer a variety of other delicious-sounding cocktails with creative names, such as the Desi-licious and Sassy Lassi. Along with the wide selection of beers and wines, Madam Ji would be a great Date Night or post-work drinks spot.
Even waiting for the food to come out was a very pleasant experience. With warm blues and romantic lighting, Madam Ji's ambiance is hard not to fall in love with. I was very comfortable throughout my meal as I sank into the velvet couch seating, and there was a great selection of both English and Indi-pop. 
Madam Ji offers Innovative & Creative Indian Dishes
We didn't have to wait too long before they brought out two appetizers: the Chandni Chown Ki Aloo Tikki and the Malabar Aubergine. 
The Chandni Chown Ki Aloo Tikki was a spinach and potato cutlet, topped with chickpeas masala and laced with hints of mint, tamarind and yogurt. Pomegranate was used as a garnish, which offered a levity and sweetness that really pushed this dish to exquisite levels. The cutlet was incredibly velvety and the chickpea masala added a rich creaminess that pulled all the flavors together. 
On the other hand, the Malabar Aubergine was a crispy eggplant steak served over a coconut Malabar sauce with spinach goat cheese crumble. I hate eating eggplant but that didn't stop me from loving this dish. The eggplant steak was light and crisp on the outside but melted in your mouth as soon as you bit into it.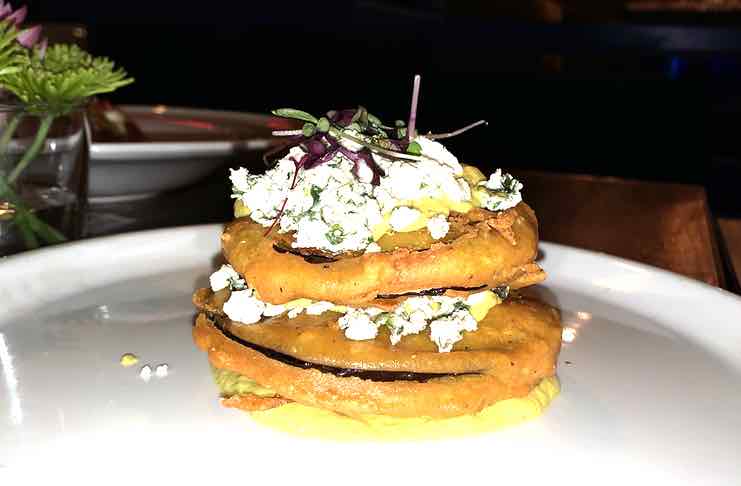 Chelsea to Kathmandu
My friend Arushi, who is a fan of Indian cuisine, was especially impressed with the choice to use the goat cheese crumble — she said that she's never seen such unique flavors in a traditional dish before. 
Soon after, Chef Abishek brought out the Chelsea to Kathmandu and Truffle Lamb Korma. The Chelsea to Kathmandu dish included steamed chicken momos (dumplings) served in a tomato sesame soup. The chicken dumplings were like very silky flavor-bombs that were deliciously subdued by the sesame in the soup. The tomato sesame soup wasn't so much of a soup but rather a thick sauce that added an extra layer of tastiness to the dish.
Truffle is one of my all-time favorite foods so I was really looking forward to trying the truffle lamb korma, a dish with lamb morsels served in a creamy truffle cashew-nut sauce. I usually don't like the flavor of cashews, but the truffle blended so well with it that I didn't mind at all. The lamb was mouth-wateringly tender and paired very well with the nuttiness of the sauce. I loved wrapping this in the intensely flavorful garlic naan that they brought out, which was just the right amount of soft and crispy!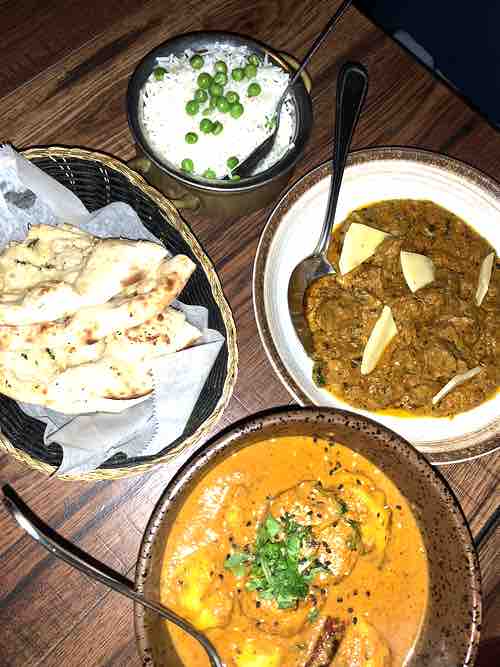 OVERALL THOUGHTS
All in all, I would totally come back to Madam Ji, whether it'd be for dinner or to try their boozy brunch. The food was incredibly filling and we happily found ourselves packing up a few to-go boxes. I didn't get to take advantage of the outdoor seating but Madam Ji also offers a gorgeous patio, with fairy lights and overhanging flowers, that make it such an Insta-worthy spot. 
With delicious food and the kindest staff, Madam Ji is sure to be a hit in Greenwich Village. Make sure to snag a reservation online before they get too busy! Or if you don't have time to stop by the restaurant — because the ambiance will make you want to stay for hours — Madam Ji also delivers with Seamless and Postmates. Check out their Instagram here.
Want to read more of our latest posts? Check out these yummy and healthy foods to make with Bananas.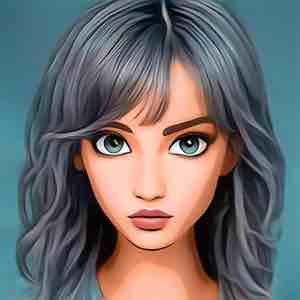 Haley is a passionate writer and food lover living in NYC. She can't say no to a good meal, and will always tip for good service.