Today, lobster is regarded as a delicacy. The meat from these delicious crustaceans is excellent in sandwiches, creamy seafood pasta, or Eggs Benedict.
Lobster is one of the best plates of seafood to eat if you can afford it. However, like all seafood, lobster has a peak season. In the past, we covered a few quick and easy lobster recipes. Today, we'll discuss how to cook lobster in the winter.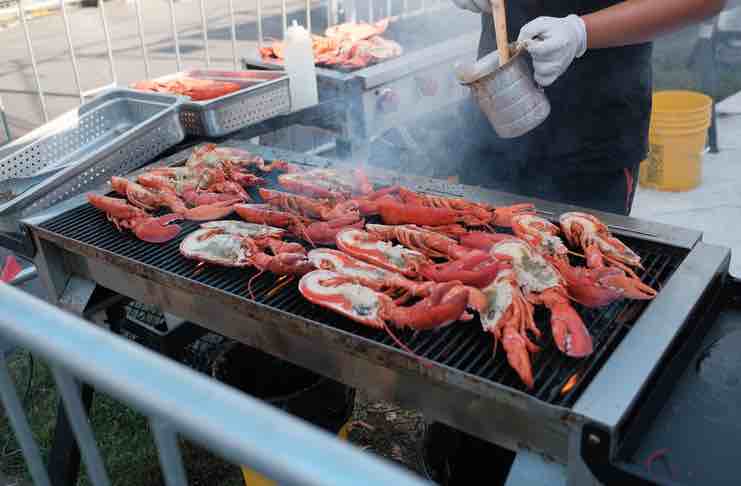 How Does Winter Affect Lobsters?
For starters, lobsters are much more difficult to catch during the winter. When the weather begins to cool in the fall, lobsters migrate out to sea, where they will spend the winter.
Most lobstermen and women catch their crustaceans from 0 to 3 miles from shore during the warmer months. However, during the winter, they must travel up to 40 miles to sea out to sea. 
Most Maine lobsters are caught during the summer and the peak lobster season runs from June to December, when lobsters are most active.
Can You Eat Lobster in The Winter?
Lobsters are still available from January to April, albeit in smaller quantities. The good news is that depending on your preference for hard vs. soft shell lobsters, you may actually love winter lobsters.
To grow, lobsters will molt more frequently in warmer water. On the other hand, lobsters in colder waters will develop a harder, darker shell. In the winter, if you prefer the meatier insides of a hard-shell lobster, they're fantastic! 
Winter Lobster Delivery
During the off-season, you can still have your lobster delivered. Local lobstermen catch premium live Maine lobsters every day for next-day delivery across the country. Fresh lobster caught in traps pulled from the icy waters of Maine's rockbound coast is available for purchase online. 
After you've purchased your lobster, make sure to properly cook it—claws, tail, innards, and all—by following this how-to and some incredible lobster recipes.
How to Cook a Lobster in the Winter
Putting live lobsters in the freezer for 15 minutes to put them to sleep before plunging them head-first into boiling water for a quick, tasty meal, gentle death, is the most common method for killing lobsters humanely. Choose a pot with plenty of space, whether steaming or boiling. If the lobsters are crowded in the pot, the heat will not circulate evenly around them, resulting in uneven cooking.
Lobster Recipes 
The Best Connecticut Lobster Rolls
Fresh, live lobster and high-quality buns are the foundation of a great lobster roll. Connecticut's moistened-with-butter version is the pinnacle of decadence.
Get the recipe here The Best Connecticut-Style Lobster Rolls | Saveur
Lobster Bisque
This lobster bisque is elegant, classy, and insanely delicious, and it should be on your winter dinner menu immediately!
Get the recipe here Amazing Lobster Bisque Soup Recipe | The Recipe Critic
Take Away
Every day, local lobstermen catch premium live Maine lobsters for delivery across the country. The abundance of sweet, white meat in live Maine lobster is legendary worldwide. When served steamed with drawn butter, its distinct, rich flavor is difficult to forget. Fresh Lobster delivery can provide you with this experience even in the dead of winter.