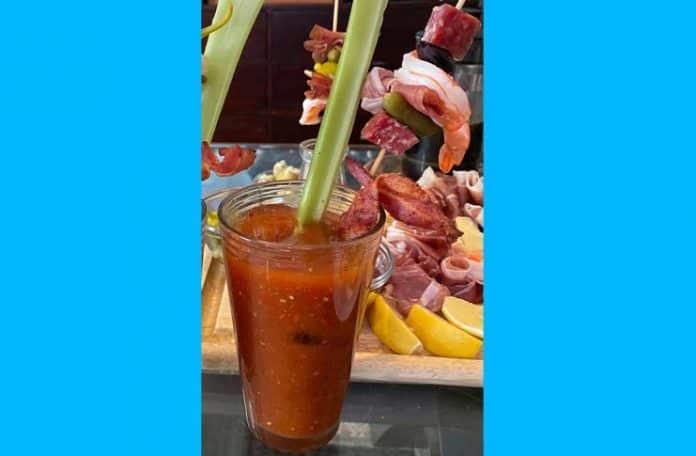 Stay at Home…Please! This is the cry from the city. 
Staying safe is harder and harder as we continue to be at home. Some WFH individuals are OK. Others who have been plagued with unemployment, mostly our restaurant workers struggle. 
Emotions rise higher as the days pass and how do we fill the days?
New yorkers strive on work. 
Classrooms at home, videos fill our social media of dance classes, work out ideas, cooking demos, political views, and Netflix suggestions.
I fill my days by cooking, shopping online, checking hourly delivery times for Instacart, Fresh Direct, and Amazon Fresh. 
As I feel my middle getting doughy and even stretchy pants are stretching out the comfort of food is essential.
I recently had been bombarded by pretzel ads. So I made Buttery soft pretzels. 
Scanning my Pinterest I diligently avoided the large batches offered for fear I would eat 4 dozen pretzels in one sitting. 
Soft Pretzels are one of my favorites
One of my traditions when traveling is to stop at Auntie Anne's. Anne, you kill me with your smells and draw me in every time I go to an airport. 
This, of course, is accompanied by my other obsession to have a Bloody Mary at every airport I find myself. 
The best soft pretzel I had when we could freely eat out was Blooms Tavern on 58th Street. 
Blooms had become my go-to local (work local). One of your better Irish Pubs in NYC. The staff is inviting and my upper east side "Cheers" where everyone knows your name. 
I had avoided the idea of becoming a regular at a bar. But why? I worked at the Back Fence, a corner bar in the village for years, and loved our regulars. 
Blooms became that home for me. 
Happy hours were full of friends and laughs and when I discovered the soft pretzels I was hooked. 
This recipe might not be the same but it comes close minus the staff and friends you get in gatherings. 
We cannot gather and Blooms just does delivery right now. 
So let's just do our own Happy Hour at Home.
STAY HOME, STAY SAFE HAPPY HOUR 
BUTTERY SOFT PRETZELS: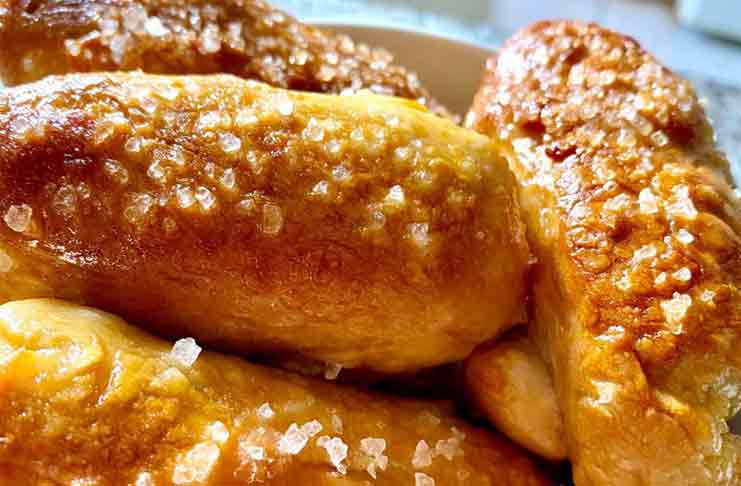 INGREDIENTS
For the dough:
2 ½ cups all-purpose flour
1 tsp salt
1 tsp sugar
2 ¼ tsp instant yeast
1 cup warm water (can still comfortably put your finger in it)*
For the water bath:
1.5 cups boiling water
2 tbsp baking soda
For topping:
Pretzel salt (or coarse sea salt)
Optional, for brushing:
ALWAYS ADD BUTTER
3 tbsp unsalted butter, melted
This soft pretzel dough is sensitive to weather conditions. In the winter, you might need to use more water and in the Summer less water. The dough should remain moist, soft, and easy to work with (not too sticky, but not too dry either).
INSTRUCTIONS
Make the dough. In a large bowl (or the bowl of a stand mixer), combine the flour, salt, sugar, and instant yeast. Stir in the water, and knead the dough (by hand, or with the hook attachment), for about 5 minutes until it all comes together in a smooth, softball. Sprinkle some flour on the dough ball, cover with a kitchen cloth and leave to rest at room temperature for 30 minutes.
In the meantime, prepare the water bath. Stir the baking soda into the boiling water. NOTE: Be careful when you add the baking soda, as the water will "bubble up" for a few seconds. Make sure you use a larger pan than you think you need. Pour the water in a square pan (or baking dish). Set aside to cool to a lukewarm temperature.  
Preheat your oven to 475°F(245°C)
Transfer the dough to a floured working surface and divide it into 8 equal pieces. Roll each piece of dough into a thin log (12 inches/30cm long). Twist each log into a pretzel (twist the ends twice together, fold over, and tuck the ends underneath).
For this Happy Hour, I formed the pretzels in bites. 
Place the pretzels in the baking soda-water bath (work in batches, 4 pretzels at a time). Let pretzels bathe in the water for about 1 minute per side, and then place them on a parchment-lined baking sheet (at least 2 inches apart).
Then bake until golden brown. Serve warm and pair with your drink of choice. 
For my travel memories, I'm adding my Ultimate Bloody Mary or what I have called it the Worse Bartender in NYC Bloody Mary. 
WORSE BARTENDER IN NYC BLOODY MARY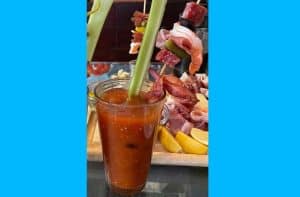 Kettle One Vodka (or your favorite) 6 count pour
V-8 juice small can per glass
It's just a splash, drop or drizzle of each to taste…I like mine spicy so go to town.
Tabasco
Worcestershire sauce
Horseradish
Garlic powder
Dill
Salt
Pepper
Old Bay
Lemon juice
Lemon wedge
On the skewer, this is what makes any Bloody Mary the Ultimate:
Freshly cooked shrimp 
Maple candied bacon
Good cube of salami
Baby gherkins
Prosciutto
Blue cheese stuffed olive 
Lemon wedge
Or throw in a celery stalk just to keep it healthy.
Just for fun run the lemon wedge around the rim and dip in the Old Bay or if you can get Aleppo pepper. 
Drink responsibly…stay safe! 
Living and loving in NYC, food has been a passion of hers. East Coast to West, Faith's goal is to explore and learn with the contribution of other like-minded foodies. Faith Rein has written for 2Girlsfromabar@blogspot.com. Youtube channel – faith.rein, love food love faith. You can find her @: Faith.rein/facebook (always looking to add friends) / faith rein@twitter / faith.rein@instagram / faith.rein@gmail.com