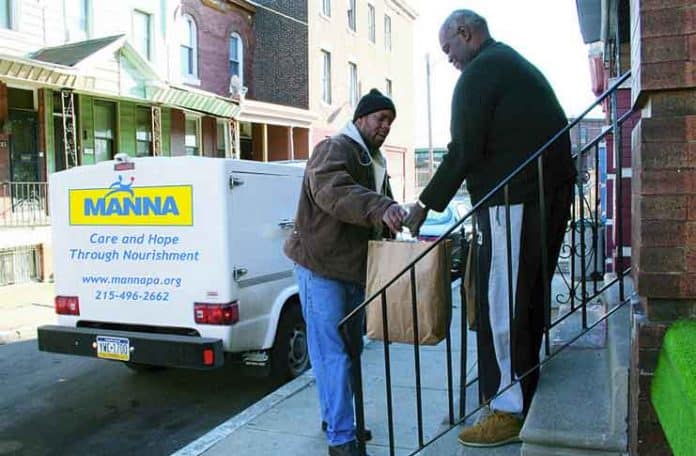 Have you ever looked at your fridge and groaned at the prospect of grocery shopping? Or do you have an unrelenting schedule that has compromised your eating habits? Do you simply need inspiration for something new? Luckily, there are now over 100 meal delivery companies in America, including Blue Apron, Purple Carrot, and even ventures backed by Martha Stewart and Ayesha Curry.
Meal delivery services have been all the rage since the industry got underway in 2012. Meal delivery is slightly different from other delivery services in that a chef or culinary team makes delicious meals that are delivered to you. You pick the desired meal from an assortment of options, which change regularly, then the food and last-minute prep instructions are delivered to your door. One of the key differences regarding meal delivery services is that they are subscription-based rather than a la carte.
Still skeptical about meal delivery services? Consider the following benefits of these services:
1. Delivered Right to Your Door
Meal delivery services deliver fresh or frozen food, prepared meals and snacks directly to your home. They don't send the ingredients—those are meal delivery kits. Meal delivery services remove the prep work by sending prepared entrees and snacks that are ready-to-eat. Some might require a quick reheat, but they ultimately make life easier!
 2. Customized Meal Plans
Are you trying to watch what you eat because of a diet plan or a medical condition? Are you trying to boost your nutrient intake? Left to our own devices, this can be particularly difficult.
It's not just the discipline that's hard. It's taking time to find the meals and then prepare them. Delivered meals take care of all of that. You can have meals tailored to your specific needs when it comes to calories and nutrients.
3. Cost-Effective
Meal delivery sounds pricey, but it really isn't. The meals compete with fast food meals when it comes to prices. Prices typically range from $10 to $15 each. You can also take advantage of coupons, free trials and membership options to reduce the cost.
Think about how often you go to the grocery store and come out with more than you planned to buy. Grocery shops are built to make you spend more than you intended, for their benefit and not yours. With meal delivery services, you no longer have to go through that temptation. You get the meal you ordered and that's it. 
While trying to eat healthily, people will often buy a lot of fruits and vegetables. But you can buy too much food or get a little bit lazy about cooking every night. In the end, that food wilts, and it becomes a financial loss. Meal delivery saves you money by sending the right amount of food for each meal so nothing is wasted.
4. Options for Everyone
Are you vegan, on a no-carb diet or you want to try a bit of everything? There are food delivery services that cater to just about any diet, culture, health plan, and taste. Some companies specialize, for example, in health foods only, and others offer more diverse options. 
Whether you use a single provider or multiple delivery services, you can easily find a meal delivery services to suit your lifestyle.
5. Save Time and Stay Healthy
Meal delivery services save you time since you no longer have to go grocery shopping for the ingredients. This is particularly important for international dishes that use hard-to-find ingredients. 
If you have a busy personal or work life, then this can be appealing—no need to think up a meal or find its ingredients. You can order a meal plan for the week and have it delivered to you; all you have to do is receive it.
The meal plans also help you stay healthy with better food options and portion control. The ingredients are fresh and help you eat well. Some services include calories counts in their package info cards to help you determine how healthy they are. For example, HelloFresh lists calories, fat, saturated fat, carbohydrates, protein, fiber, sodium and sugars on their recipe cards.
Get the Meals You Crave
Delivery meal services are healthy for your wellness and wallet. They give you delicious, customized options that save you time and offer fun variety. Give a meal delivery service and try and surprise yourself with the number of delicious meals you can have each week with little effort. 
If you'd like to read our comparison between Blue Apron and other meal delivery services – read this.