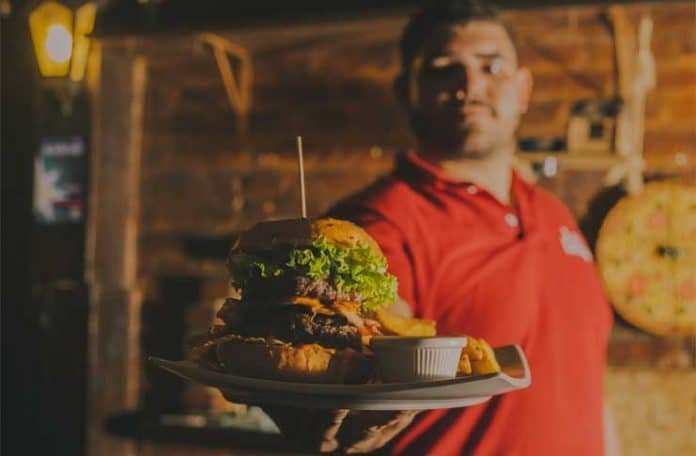 In an effort to assist our friends in the food industry here is a brief list of food options. 
Delivery/takeout/gift card roundup, please find below our list of restaurants that are offering such at this time. (if you have others you'd like to add – shoot us an email!)
Bottino, the art world Italian dining destination that has been serving the Chelsea community for two decades, is offering lunch and dinner delivery and takeout from their takeout store, which can be ordered through GrubHub or their website at www.bottinonyc.com. The menu features pasta favorites like Bavette Cacio e Pepe with grana, pecorino, olive oil and black pepper, and Cavatelli Norma with eggplant, tomato, mint and smoked ricotta. They will deliver within a one mile radius (Up to the following: 14th street downtown, 38th street uptown, eleventh avenue on the west and 6th Ave. on the East.) They also have gift cards available for purchase for future use. 
Hortus NYC, a Michelin-recognized contemporary Asian fusion restaurant in NoMad, is offering lunch and dinner for delivery and takeout, plus the lunch menu will be available at dinner as well. It is free delivery over $50 (from 6th ave to Lexington Ave from 25th to 35th street) and can be ordered on their website and UberEats. Hortus NYC recently just added some spring specials to their dinner menu that is available for takeout/delivery.  
THEP, a traditional and modern Thai Restaurant located in the Upper East Side, offers their full menu for lunch and dinner for takeout and delivery. Customers can order through their direct website, http://thepnewyork.com/. Right now THEP is offering 15 percent off first online order and 10 percent off future online orders. Highlights include their Pineapple Fried Rice, Pork Belly, Volcano Chicken and more. 
Aqua Boil is a Cajun-inspired restaurant located in Hell's Kitchen that offers their dinner menu for takeout and delivery. Customers can order through their direct website, https://www.aquaboilnyc.com/. Aqua Boil is also offering 15 percent off the first online order. Menu highlights include their seafood boils of shrimp, crab legs or combos of different seafood specialties, Mac and Cheese, Gumbo and more. 
VIA VAI, the Michelin-recognized, authentic meets contemporary, Italian pasta destination in Astoria offers delivery services and curbside pick up daily from 1-9 pm. They will be working with delivery service providers shortly, but for now, they will be delivering within a one-mile radius, for orders of $30 or more.  Curbside pick up has no minimum. Both direct orders and curbside pick up the order will receive a free dessert (pannacotta). The restaurant can be contacted by phone at (347) 612-4334 and their limited menu can be found on their website. The restaurant offers a variety of artisanal pasta dishes like Tagliolini al Nero Con Gamberi – House-made black ink tagliolini with shrimp, asparagus, fresh mint and pecorino romano.
 Masti Indian Grill and Chaat Bar is the recently opened Williamsburg restaurant whose concept hails from across the pond and channels The Famous Curry Bazaar, a local London, England restaurant making masterful Indian cuisine with a specifically British spin. The restaurant specializes in a variety of British curries as well as small, savory, elevated forms of Indian street food known as chaats. The star of the show is the Bhel Puri, beautifully presented in a cylindrical tower with puffed rice, onions, potatoes, chutneys, tamarin and savory crunchies on top for a surprisingly textured bite. The restaurant will deliver to a two-mile radius but not Manhattan and will be offering its full menu on GrubHub, Seamless, DoorDash, Caviar, Delivery.com, Postmates, etc. 
 MIFUNE New York, the Michelin-recognized Japanese restaurant that showcases Washoku cuisine in midtown, will be offering lunch and dinner delivery through Seamless and pick ups by phone at 212-986-2800. Executive Chef tag team Yuu Shimano (Guy Savoy's eponymous three Michelin-starred restaurant in Paris) and  Tomohiro Urata (three Michelin-starred La Maison Troisgros in Roanne) serve up dishes such Braised Pork Belly with Kakuni sauce, Chicken Yu-An, grilled chicken with a savory soy sauce and Foie Gras Hatcho Miso Terrine with lemon ginger marmalade and brioche toast. They also offer a selection of sushi and sashimi as well as lunch sets and have gift certificates for future use are available.
noreetuh, the Michelin-recognized modern Hawaiian restaurant in the East Village, has gift cards available for purchase for future use on their website. 
I would love for you to keep these restaurants in mind for any delivery or restaurant gift card roundups you may be working on now or in the future. 
You can view the full press releases for each here.
Living and loving in NYC, food has been a passion of hers. East Coast to West, Faith's goal is to explore and learn with the contribution of other like-minded foodies. Faith Rein has written for 2Girlsfromabar@blogspot.com. Youtube channel – faith.rein, love food love faith. You can find her @: Faith.rein/facebook (always looking to add friends) / faith rein@twitter / faith.rein@instagram / faith.rein@gmail.com