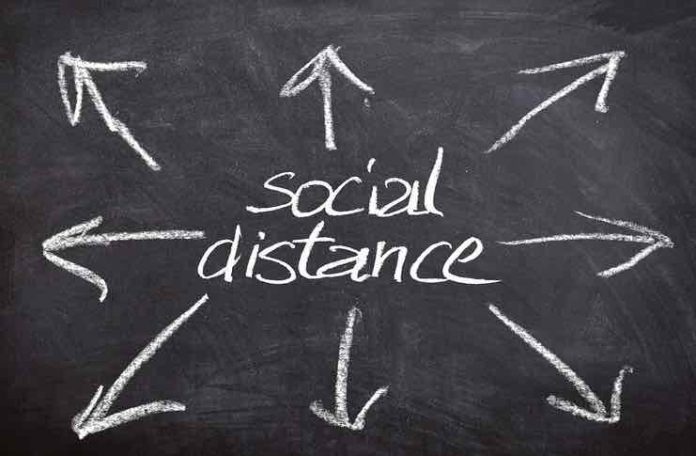 Since the beginning of the year, the COVID-19 pandemic has swept across New York and the rest of the country, changing the way we live our lives. Many Restaurants in NY were forced to shut down and await further news from the government until they could operate again.
As restrictions are beginning to lift and food businesses are being allowed to reopen, how you protect your team and customers is critical when it comes to reducing the risk of contracting the coronavirus. With that in mind, here are four COVID-19 safety tips for Restaurants in NY.
4 Covid-19 Safety Tips for Restaurants:
1. Install a Sneeze Guard
National and state health regulation laws require self-serve food bars, portable food carts, and buffets to have sneeze guards installed. If you run a restaurant or grocery store, sneeze guards can act as a highly effective physical barrier between you and the customer and help you maintain proper food safety. 
Make sure that your sneeze guards are tall enough for the average customer and blend in well with the aesthetics of your establishment. Your sneeze guards must stay intact and not be able to be moved or adjusted by customers or employees.
2. Maintain Social Distancing
As restrictions are beginning to lift, it's important that you monitor the number of customers in your restaurant and implement social distancing measures. If you have plenty of space in your restaurant, make sure that patrons are seated well away from each other to avoid the risk of spreading the coronavirus. 
Make sure that you have guidelines on the floor and inform diners of your procedures so they can act accordingly to keep others safe.
3. Regularly Clean
While restaurants should already understand the importance of regular cleaning, it's time to up your game and be more thorough with your approach. Frequently touched surfaces like food stations and toilets must be thoroughly cleaned after each use.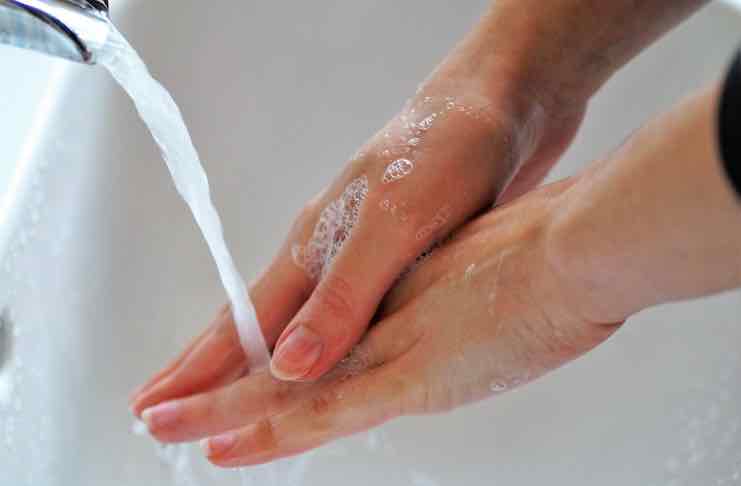 Make sure that you have hand sanitizer stations set up that both employees and patrons can use. If diners use hand sanitizers before walking into your restaurant, this will add an extra layer of protection for guests and your staff against the coronavirus. 
As you and your employees will have access to a kitchen and sink, you need to wash your hands regularly for a minimum of 20 seconds with soap and water to kill bacteria.
4. Monitor Employee Health
As a restaurant owner, it's vital that your employee's health and wellbeing is put first. If a member of the team falls ill on your premises, it's important that they're sent home immediately. Even if their symptoms don't appear to be linked with COVID-19, it's always better to be safe than sorry.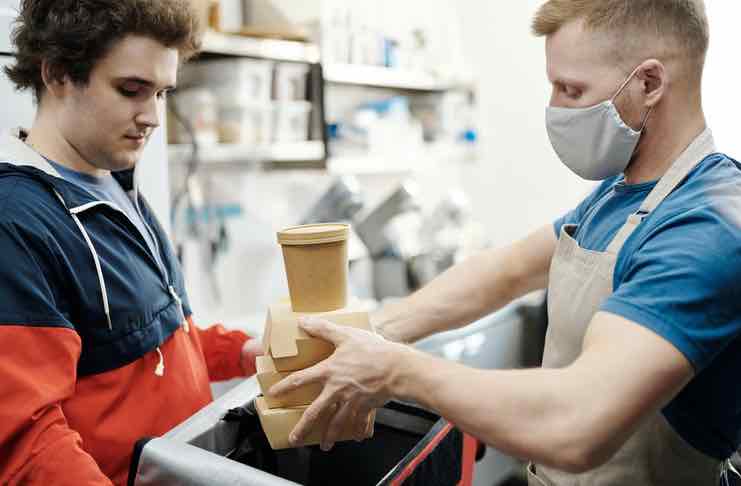 Employee health should be top of your agenda, so even if you're short-staffed, make sure that they go home and isolate. While many of us are having to adapt to a new normal, the last thing you want is for your food business to close again. 
Make sure to check up on them since isolation can have serious repercussions on a person's health, and can sometimes even lead to alcohol abuse.
Bottom Line: Restaurants in NY Can Become Safe Again…
Whether you run a street food stall, restaurant, café, or bar, all the safety tips above can help keep you, your employees, and your customers protected against COVID-19.
Want to read our latest restaurant reviews during Covid-19?
Check out these:
Our review of Artistic Pizza NYC – Eating Pizza in New York, again…
Our review of Ssundaze – A Sunday in New York City for an Occasion
Our review of Ikebana Zen NYC – a culinary meal to bring you back to Tokyo.
Additional resources: