By Emma Rudy
Searching for the coolest food markets in New York? In this post, you'll find one of them. The Bronx Night Market makes its way back to the city offering dozens of cuisines and hand-crafted goods.
We are back in the game
The Bronx Night Market has made its way back this summer and it has never felt so good to be around a crowd of people surrounded by endless amounts of food and handmade goods. It has been over a year since gatherings have stopped and simply exchanging mask-less smiles and the love for food with others made this experience even more exciting.
Smaller than expected, you can try over a dozen types of cuisines in a half a mile radius. If your stomach can handle it or you bring a few friends that do not mind sharing, you might be able to try a small bite from each booth.
Food options
As you roam from booth to booth or dance your way as there is a terrific live band, you can feast on foods such as Caribbean jerk chicken with coconut rice, lobster rolls, Belize style sandwiches, "Hangry Dogs," offering sweet potato or regular potato sugar-coated crust with your choice of mozzarella filling, hot dog filling, or a mix of both.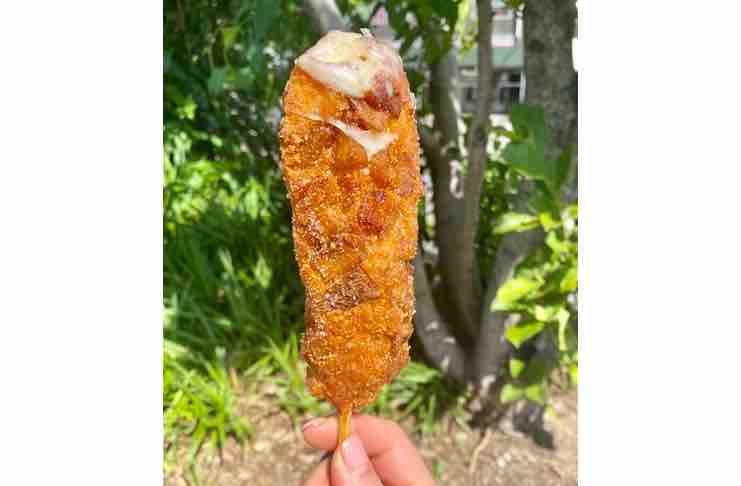 The "twisted potato" on a stick with a flavored powder of your choice. This may be tricky for the indecisive folks. From Cajun seasoning to sour cream and onion, buffalo, ketchup, bbq, cheddar cheese, salt and vinegar, this powder is sprinkled over your swirly potato stick right after being tossed in the fryer.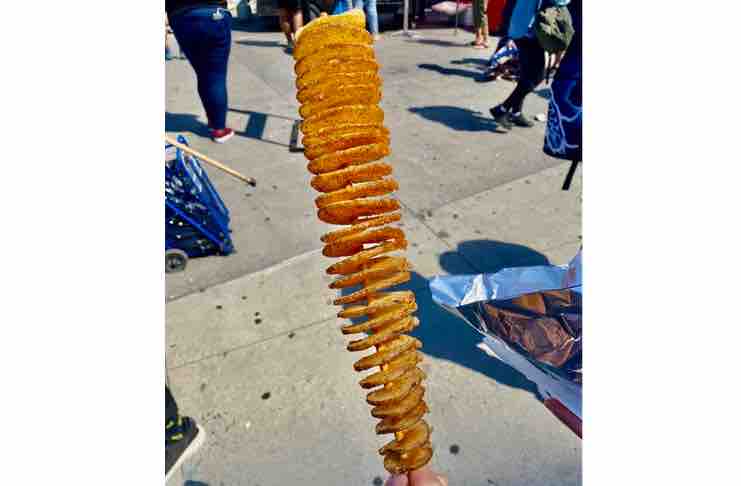 I was surprised at how perfectly the potatoes were fried. Usually, these are very crispy but the twisted potato nailed the soft inside crunchy outside layer with a coat of seasoning for each bite. These are a perfect snack to munch on as you plan your next meal.
Enjoy a refreshment and a complementary coosy.
If you need a break from the food stop by the Angry Orchid booth for a refreshment. They also have a Truly booth offering the newest fruit punch flavor and twisted teas in a complimentary colorful coosy all for $5.00! Let's keep your truly's (truly cold!).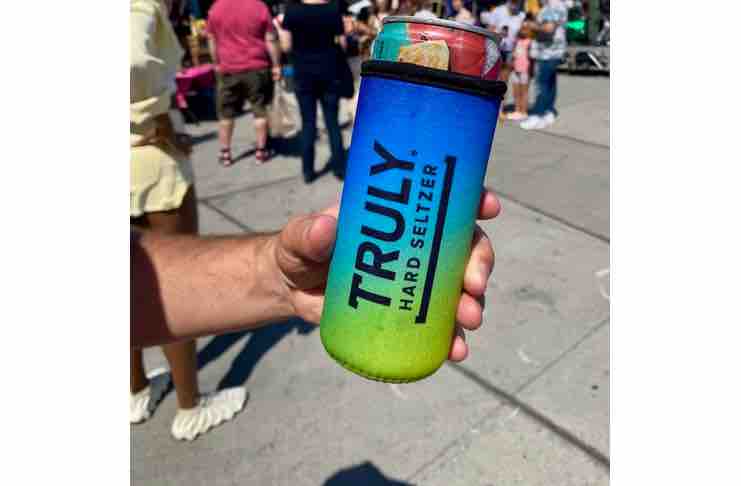 Samples
If you're still not quite ready for more food, stop by the hot sauce booth and try a sample of their tangy habanero hot sauce or their famous Caribbean mango scotch bonnet plopped on a ritz cracker. The Caribbean hot sauce is on the sweeter side yet offers a delicious kick.
La Braza, "the grill masters" serving arepas, corn, meat skewers, and icy cold lemonade.
Next up is the one booth whose line always seems to be endless and there's a reason for this. La Braza serves pork, chicken, and beef skewers on the grill, corn on the cob, arepas, and fresh lemonade. With each skewer, they offer bbq sauce, hot sauce, or ketchup that they drizzle over your meat and wrap in tin foil to keep all the heat and juice in.
The arepas, a flat round patty made with corn turn into a thick cake-like consistency with melted cheese inside and topped with oil. Next, the corn on the cob with your choice of butter, cheese, and hot pepper flakes. I chose all these options as a topping and it might have been the best yet.
Sweet crispy corn layered with butter dripping down your chin, flakes of cheese and a pinch of spice makes your usual corn on the cob a touch more heavenly than you thought when being cooked by these grill masters. There is nothing like your meal cooked over a fire and these guys sure know what they're doing.
The pork skewer was juicy on the inside, charred on the outside and the extra kick of hot sauce was all it needed. Mixed with a cold fresh lemonade on a humid day and you are good to go.
For all you sweet tooth folks
Now let's get to the sweets. There were multiple booths serving cookies, cupcakes, puddings, and fried ice cream. As it was a hard decision to choose from, I ended my feast with the pudding. Served as an individual cup, Jess Pudd'in offers pistachio, strawberry, banana, and oreo flavor.
I ordered the strawberry pudding which was served cold and layered with whip cream, strawberry custard, fresh strawberries, and crumbled shortbread cookies. I couldn't believe how light and fluffy a pudding could be. No wonder their motto is, "It's Jess so good."
Fried ice cream balls
Even though I skipped out on the fried ice cream I had to watch this magical process. They take a ball of ice cream out of the cooler, submerge it in a coat of batter and drop each ball into the fryer. They offered a small assortment of flavors such as vanilla, chocolate, oreo and strawberry, but fried ice cream is fried ice cream. You can't go wrong.
Splurge on handcrafted goods, games, and live music
The Bronx Night Market definitely deserves its place on the list of coolest food markets in New york. Not only is there food at the Bronx Night Market but you can support small businesses by purchasing handcrafted beeswax candles and soaps, flavored body oils, and t-shirts. If you want to play a quick game and relax with a drink, they offer corn hole and a few other games to choose from.
The Bronx Night Market offers many diverse choices for all eaters, affordable food and gifts from local businesses, live music, games, and happy people all around.
For more details check their site: thebronxnightmarket.com
Want to read more of our latest posts? Check out our post about e.terra or the 7 things to consider before becoming a vegetarian.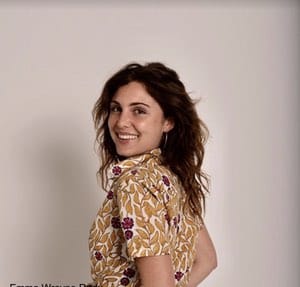 Emma Wrayne Rudy is a food connoisseur ready to indulge in every chance she gets to explore the beauty of New York City's endless food scene. Emma's writing style focuses on local hidden gems, food carts, food trucks, ma and pa joints, and eats that are affordable for everyone to try. With the diverse culture New York offers, she wants to emphasize on the foods that are less talked about and create a story behind each one. Growing up in Los Angeles at the age of seventeen Emma's curiosity for food started as she went to every restaurant she could and wrote reviews on her experience, the ambiance, and her meals. Moving to New York a year ago she is ready to take on the immense food culture New York City has to offer, and continues to dedicate her days to writing as much as she can to pursue her dream as a food writer and storyteller.