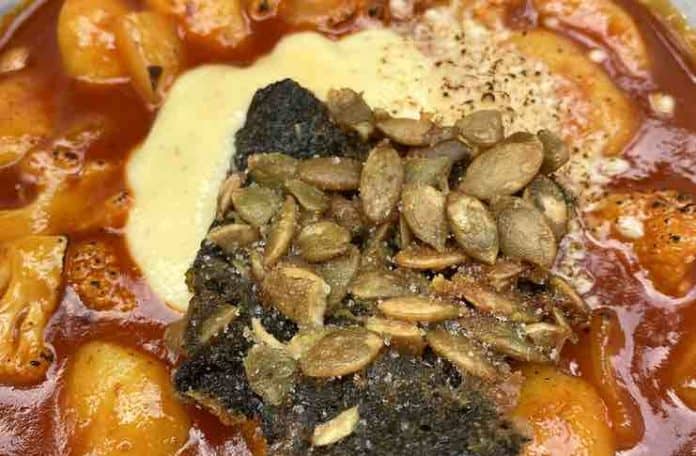 By Emma Rudy
If it's not already clear, Thursday Kitchen in NYC has become the new hot stop for dining well and not breaking the bank. But it's more than that. Chef Kay is a culinary master who turns her passion for diverse cooking into creative tapas-style masterpieces. Focusing on the concept of New Korean cuisine do not be intimidated by the unique touches that are added to your normal sweet potato fry appetizer, or your classic Italian gnocchi entree. 
Chef Kay's South Korean background, knowledge of French cuisine, and her love for Spanish food are uniquely represented in each dish. As you feast away on the "angry sweet potato," thick cuts of fried sweet potato next to a generous heap of sriracha, goat cheese, and cayenne pepper.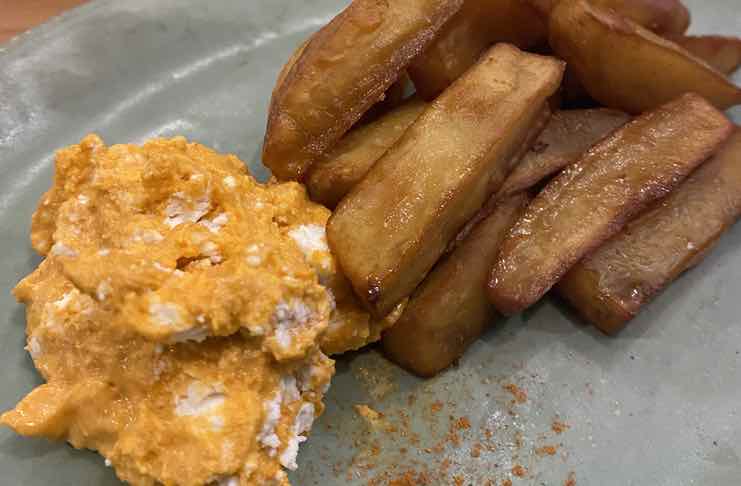 The gnocchi, a soupy and spicy Korean chili pepper base topped with garlic aioli and a crunchy seaweed cracker; The edamame dumpling sprinkled with citrus truffle oil bursting flavor in your mouth as you crunch on the baby green pepper garnish.
The steak cooked only medium-rare marinated in a soy glaze along with feta grits and baby kale, you notice that each item on the menu never leaves out an ingredient from the Chef's home. 
The dimly lit lights hanging from table to table in their outdoor seating sets for a relaxed evening dining feel. Your neighboring tables are all drinking what looks like glow-in-the-dark Capri Sun juice boxes.
These are soju cocktails, and like most of us who make a face when we are told it is not real booze, the waiter laughs. "These are very strong cocktails," she says. Not only are they boozy but they are tangy, powerful, and delicious. 
The best part about Thursday Kitchen NYC is each dish falls under $15. It's a rewarding feeling being able to dine at a restaurant that is part of a revolution of fusion foods, which has become increasingly popular in recent culinary practices.
Even if you have to take multiple trips to Thursday Kitchen, try everything on that damn menu. It is that good.
Want to read more of our latest posts? Check out our tips on how to become a better cook.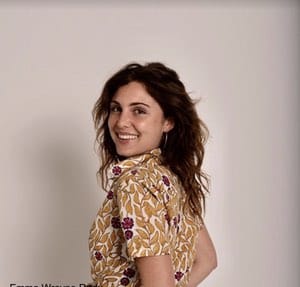 Emma Wrayne Rudy is a food connoisseur ready to indulge in every chance she gets to explore the beauty of New York City's endless food scene. Emma's writing style focuses on local hidden gems, food carts, food trucks, ma and pa joints, and eats that are affordable for everyone to try. With the diverse culture New York offers, she wants to emphasize on the foods that are less talked about and create a story behind each one. Growing up in Los Angeles at the age of seventeen Emma's curiosity for food started as she went to every restaurant she could and wrote reviews on her experience, the ambiance, and her meals. Moving to New York a year ago she is ready to take on the immense food culture New York City has to offer, and continues to dedicate her days to writing as much as she can to pursue her dream as a food writer and storyteller.