Searching for tips on how to become a better cook? Do you aspire to be the next Thomas Keller? Or want to be a good enough chef to cook for friends and family every weekend?
Regardless of your goals, to ace your cooking skills and get praises in return, you need to have the right products. Ever heard of the quote, "right tools for the right job"?
So, to know and learn about these great products or machines, take a read.
Your dream of becoming a better cook is about to be fulfilled.
How To Become a Better Cook: 7 Products To Improve Your Cooking
This list may feature some items that you might already own. If you spot one, we will help you know how you can utilize it in a better way.
1. A Great Food Processor
Do you know which product is a cook's best friend? It has to be an efficient food processor. This gadget is a must-have tool for your kitchen.
A food processor can help you finish even the most difficult tasks within minutes. And the results are excellent. You can use it to shred cheese or sliced pepperoni. Moreover, it can also help you make the best homemade mayonnaise, whipped cream, or everyone's favorite peanut butter. If that wasn't enough, a food processor can chop all your vegetables perfectly and can add value to your dishes.
This gadget is so quick to clean and helps reduce your total cooking time. And isn't that what a great chef is known for? Perfect food in a short duration!
2. Top-Quality Blender
Have you ever tried making a smoothie but ended up with a chunky mixture? If yes, you are not alone. We have all done that until we found an exceptional blender to complete the task.
Taking the second spot on this list, a blender is all you need to ensure your juices and smoothies have restaurant-like texture and taste. The magic lies within a perfect blend of all ingredients, so you can taste everything together.
You can use a blender to make sorbets, fruit yogurts, and even some interesting Indian chutneys. This machine offers a multitude of applications and doesn't need an alternative.
However, to make sure a blender adds quality to your meals, clean its blades every time you use it. No one wants a piece of chopped basil in their mango drink.
If you own one already, make your blender a go-to tool, and you will be amazed by its brilliant performance.
3. An Efficient Whole Water House Filter
This product on the list might sound strange, but we have strong reasons to give it a spot here. However, first, answer a question. What is the one ingredient that goes into all the cuisines, including drinks and desserts?
While your mind may be going through many options, water is something that clicks right away.
You can't cook until you have water by your side. From broths to rice and even chutneys, water is an essential element of any dish. So, why should you compromise on its quality?
To cook great food, you need to make sure that the water you use in your meals is safe, tastes fine, and is contaminant-free.
And to achieve that, you should install a whole water house filter in your space. If you are unsure on which unit to get, read the BOS guide for all options available.
However, having a filter at home doesn't mean you can use the water without any care. If you want to be a better cook, avoid wasting water and use only the required amount.
4. Not-So-Slow Slow Cooker
A slow cooker is a god-sent item for all of us with a busy lifestyle. Who doesn't want to consume comfort food after a long day at work? We all do, but it is impossible to cook a delicious menu every day with time constraints.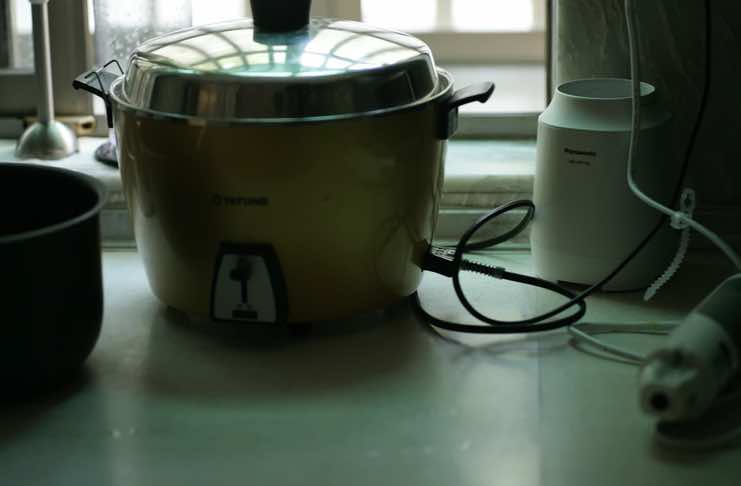 However, with a slow cooker in your kitchen, you can accomplish all your cooking goals without spending much time over a heated pot. A slow cooker or a crockpot is one of the most brilliant inventions of all time.
You can use it to make a quick soup with the leftover vegetables, bean gravy, roasted chicken, and rice of your choice. While it cooks everything on its own, you have enough time to complete other tasks of the day.
Moreover, a crockpot doesn't consume much energy and won't add cost to your electricity bill. Everyone can use this product with ease and become an excellent cook in a short time.
5. Beautiful Set Of Rubber Spatulas
Do you bake often? If yes, you may already know how vital some baking tools are to achieve the right kind of precision. One of them is a good pair of rubber spatulas.
From spreading frosting smoothly on your cake to making sure no batter goes wasted, a spatula is an inexpensive must-have product to ace your baking skills. Moreover, it works so much better than a butter knife.
A spatula can help you make delicious sandwiches for your guests through an even application of condiments. It is also one of the most used products in big kitchens around the globe.
So, if you also want to own one, get your hands familiar with this rubber tool.
6. A Sharp Steel Grater
Imagine sitting in a restaurant waiting for your pizza. As it arrives, what is the first thing you will notice? For us, it will be the well-grated cheese over the top, making the pizza look pretty royal.
But how can you achieve the same level of "grate-ness?" The answer is simple, and that is through a stainless grater. You may call it a valuable time-saving product, but a grater is far more than that.
You can utilize this gadget to grate cheese that will taste much better than pre-chopped slices available at stores. Moreover, a grater can help chop vegetables in thin pieces for your salads and Chinese cuisine. It works way faster than a regular kitchen knife.
However, use a grater carefully. You don't want to cut your finger and demotivate yourself to cook any further.
7. A Set Of Airtight Containers
For your food to taste good, you need to make sure your ingredients are in their purest forms. For instance, when making a lentil soup, you shouldn't use soggy and old lentils to ruin your dish. The same goes for rice, spices, and other condiments.
So, to keep all your required ingredients fresh and healthy to consume, store them in airtight containers. Not only will you save yourself money, but you will also find it easy to locate your spices whenever you need them.
You can label your containers with the ingredient title and keep them in a dark and cool place.
Moreover, having all essentials in containers reduces the risk of spills and kitchen disasters. Like a great chef, you would want to cook everything before time, but the added cleaning and vacuuming will make that impossible.
Conclusion
Aren't the above product suggestions worth your consideration? We are sure once you get these tools, you will never want to stop cooking and cooking without them.
However, to become a better cook, practice is critical. So even if you have the right weapons, you should continue polishing your skills to cross any hurdle. Best of luck!
Want to read more of our latest posts? Check out our 7 Margarita recipes for the summer.