Searching for useful tips to make sure you're successful when starting a food business? You've reached the right place. Setting up a new business is never easy, but many people want to give it a try and are eager to rise to the challenge. This is particularly true in the food and drink industry, as a lot of people have great ideas for new foods and drinks or simply love to cook and want to share their passion with the public at large.
Unfortunately, the odds aren't exactly in your favor if you're thinking about setting up a new food business. Reports suggest that around 90% of new food and drink businesses fail in the first few years, and it requires a lot of hard work, passion, dedication, and even a little luck in order to truly enjoy success in this field.
However, there are still plenty of people out there who start successful businesses like restaurants and food trucks, and you can join them. The key is to have the right attitude and the best possible approach, and this guide will go over some top tips to keep in mind to help you get your food business off to the best possible start.
4 Key Tips For Starting a Food Business You Should Keep In Mind:
1. Make Health and Safety a Top Priority
One of the biggest issues to take into consideration when running a food and drink business is health and safety. Hygiene is immensely important in this industry, and even the slightest oversight or infraction of the rules can lead to customers getting sick and filing lawsuits against the business responsible, so it's vital to take this aspect of the business seriously.
You'll need to develop and implement professional hygiene policies and efficient cleaning routines when preparing any kind of food or drink. Make sure that all staff members are properly trained and experienced in this side of the work and ensure that your company's code of hygiene is followed by everyone.
2. Get a Great Chef
One of the keys to running a successful food and drink business is, of course, having some good quality food to share with the world. It doesn't matter whether you're baking cupcakes to serve your local community or setting up a Caribbean-style food truck to drive around town, you need to make food that people want to eat. 
This is why it's strongly recommended for food businesses to hire good quality chefs. A trusted, experienced, and dependable chef can be the "X factor" for your business, and it's important to get this hiring decision right, so make sure to interview several candidates and find a chef who has the passion, drive, and creativity to meet your needs.
3. Make the Most of Social Media
No matter what sort of food or drink you happen to be making, you need to spread the word about it and get people interested in what you have to offer. Marketing is of paramount importance in any industry, including the world of food and drink, and one of the most valuable and accessible marketing channels of all is social media.
Social media marketing is absolutely perfect for food and drinks businesses because lots of people nowadays consult their favorite social media platforms when looking for good places to eat or trusted brands of food and drink. You can share photos and videos of your culinary creations on Instagram and provide detailed info about your business on Facebook.
4. Location Is Really Important 
Again, it doesn't matter what sort of food business you're running, location is always going to be one of the primary factors to take into account. If you're running a restaurant, for example, you need to find a location that will do well at attracting customers and getting diners through the doors of your establishment.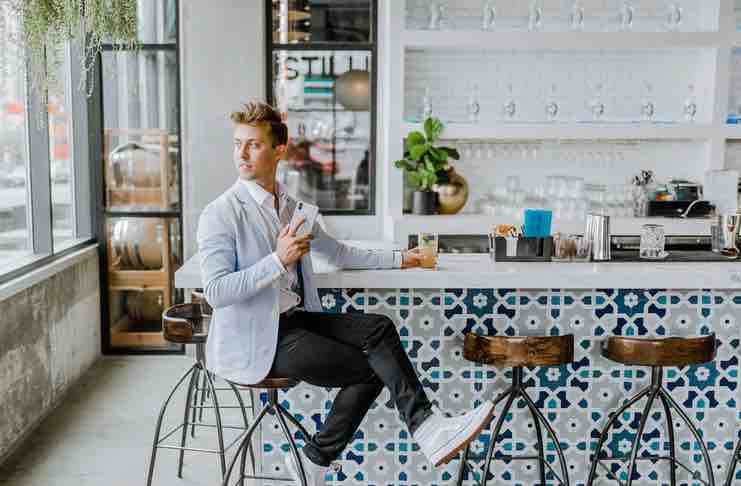 If you're running a food business that prepares foods and sells them in stores, you still need a good location. You need to make sure that your workspace is accessible, with good transport links to make it easier for your products to be delivered across the local area and even further away. So be sure to look closely at your options.
Extra Tip:
Buy your ingredients and all the things you need from a wholesale food and beverages supplier. It holds benefits both for you and the environment. Buying wholesale from food and beverages suppliers like this website will help you save money and time. Buying in bulk will also mean you'll need overall much less transportation, and will drastically reduce your packaging and food waste.
Final Word
Setting up your own food business may be quite a challenge, and there will inevitably be bumps along the road and obstacles to overcome, but if you can follow these tips and plan out your business professionally, you should be able to get off to a great start and set yourself up for future success. Keep each of these tips in mind, making sure to hire quality workers, a good chef, and focus properly on marketing to get the word out about your brand.
Want to read more of our latest posts? Check out for our tips on how to upgrade your instant ramen.