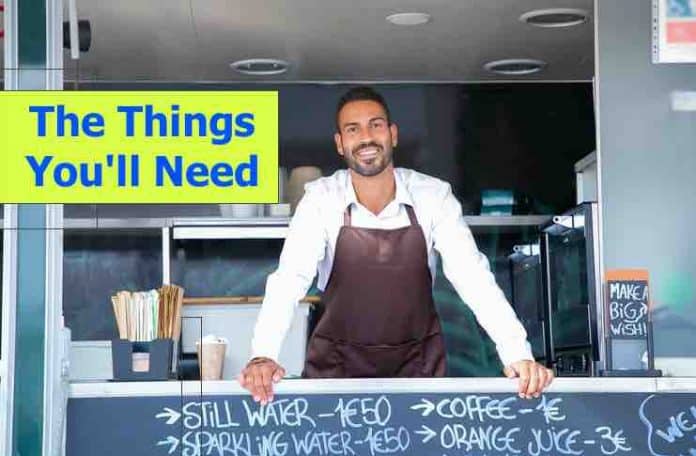 A food truck is the first step to your culinary journey. This is where you start selling the food you love and start gaining the attention you rightfully deserve. However, getting your first food truck has its uphill climbs for you to deal with. In this post, we'll be discussing how to get started, with a basic food truck equipment list.
The culinary industry is unforgiving. The competition is very high, and providing the customers with the best products is crucial. It's harder to achieve in a food truck because you have minimal space to work with.
However, you have to make the best out of the space you have. Providing the best quality products and ensuring all the safety standards are maintained is a challenging task. But, if you arrange the right tools, then you have the potential to go to lengths with your venture.
In this article, we will discuss a few must-have tools and appliances a food truck needs to get the business booming. That said, let's begin!
Your Starting Food Truck Equipment List:
1. Cookware and Relevant Utensils
While everyone knows that cookware is a must, the question is, "How much cookware is enough?" In all honesty, there's no fixed answer to this.
The amount of cookware you need primarily depends on many factors, from the amount of food you prepare to the technical aspects of your cooking.  Furthermore, you need to make sure the products have enough space to function properly; otherwise, your purpose won't be served.
We recommend that you get appliances that can produce large batches to save space for other utensils, appliances, and relevant items.
2. Countertop Appliances
The counter is an integral part of any food truck equipment list. Since space is already limited, the counter is used for a plethora of tasks. From cutting and prepping to processing and packing meals, the counters take a lot of wear and tear.
It's essential that you make the best use of your counter space. However, cross-contamination is a no-no. Make sure the raw products and the finalized food are kept separately, and contact is avoided.
We recommend having multiple chopping boards to serve various tasks. This ensures top-notch productivity while preventing cross-contamination to an extent. Furthermore, appliances like toasters or sandwich grills should be placed closed to bread-cutting stations to ensure ease of use.
3. Storage Equipment
Creating space for storage is essential. You already have limited space due to being in a food truck. So, making the right use of your storage space is necessary.
Have a designated space in your food truck where you'll store everything. However, designing storage properly is essential.  Make sure you have a designated place where you keep everything. Have freezers to store raw items and foodstuffs that require to be frozen. We recommend using separate freezers for raw and pre-cooked items.
Furthermore, make sure both the raw and the cooked products are appropriately packaged and have the right labels on them. This will help keep track of things while you'll have an edge during safety inspections.
4. Electricity Supply
Without this, your entire food truck equipment list has no use. Your kitchen appliance, storage, and frozen goods require constant electric support to run properly. However, you're likely to travel around with your food truck, so grid connections are impossible.
For this reason, we recommend getting a generator for your food truck. An average food truck generator can be anything from 2500-5000 watts based on your usage. 
If generator costs seem a bit daunting, getting solar panels to work side by side with your generator is a good idea. While they require some form of initial investment, they can reduce the final cost significantly.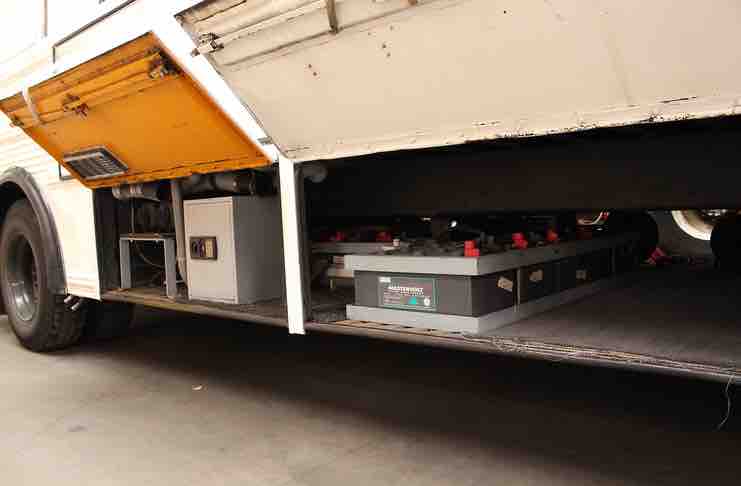 5. Cleaning and Pest Control 
The more dirt you allow growing in your truck, the more quality you lose. Furthermore, the presence of mold and pests can damage the quality of your food and act as a catalyst for diseases. Do me a favor and make cleaning a daily routine.
Always have cleaning supplies for your kitchen. From brooms and sticks to natural all-purpose cleaners and pest control tools, everything should be readily available. Also, make sure you get help from professional pest control once in a while to keep your food truck fresh all the time.
6. Safety Equipment
Safety is paramount inside a food truck. Since you're working in high temperatures in a confined space, accidents can happen anytime.
One important factor here is that you have to ensure you have adequate safety equipment for you. Make sure there's an easily accessible emergency exit in case a fire breaks out and you're stuck. 
Furthermore, make sure there are fire extinguishers, adequate supply of first aid in the food truck always. Also, have emergency contacts around you in case you need help.
7. Serving Equipment
How you're going to serve your food is essential. Since you're in a food truck, we recommend using disposable plates and cups with paper packaging. So, you must know how much packaging you have and when you should get a repackaging.
Not only do you need serving equipment, you need a few other things as well. You can have sauce dispensers, spice shakers, condiment bottles, etc., available for self-service. This will reduce effort from your shoulders while your customers can get the right amount of things they need.
Furthermore, you have to decide what things you need to serve. Generally, plates, trays, cutlery, etc., are used to serve food. But, you might get additional items based on your necessity. Always make sure you're stocked well enough.
8. Warming Systems
In a food truck, you have to cook the food immediately and get it served. However, some items require more time to prep than others. In these situations, keeping food warm is essential. 
A few heating tools can be beneficial in this sector. A countertop warmer for finished dishes, while a fry dump station for fries and other fried products have these prepared, and you're good to go.
Conclusion
Your food truck can be the first step to your culinary dream. There are many ups and downs, stiff competition, and challenges that you need to triumph. Making the best out of your food truck business is not easy. In this article, we've mentioned a few must-have items a food truck should have when they start. We hope you find this useful!
Looking for more articles for managing your food truck? Read our post about the benefits of a food truck social media strategy, our food truck maintenance tips, or our post about using food trucks in event marketing campaigns.