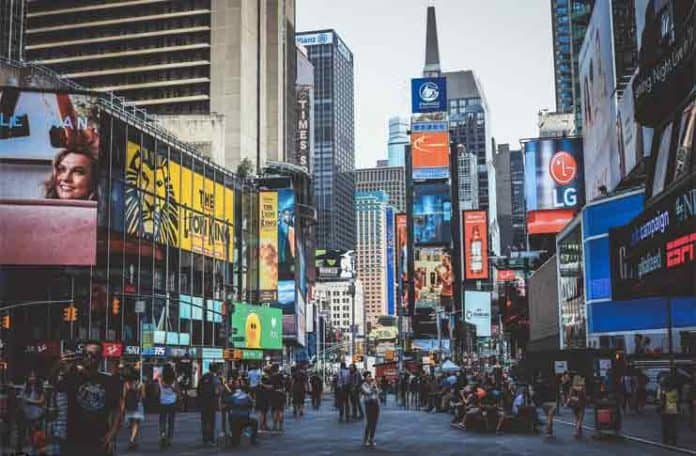 The NYC food scene is fiercely competitive, with the New York Post noting that tens of thousands of food joints vie for custom every year in the city. For aspiring food professionals, the market can appear daunting. However, the city will always be looking for new foods and new experiences. When setting up your own place, focus on running your business as a tight ship; if the food's good, the people will come, and if your back business is in good order, then you will find success.
Your Property is Important
Food businesses often feel intensely personal, especially when you have a unique angle on your food or a hand in the creative design of the business. However, it's absolutely crucial to remain impartial and manage your business with calculated steps. As Forbes outline, the traditional NYC eatery leaves just 10% of revenue as profit; it's important to get the most out of your overhead expenditure. Occupancy is a key facet of this, and should be regularly reviewed. Do you have the best rates for your premises if owned outright, or is the premises you're renting in an area that will pull in good customer numbers? Regularly reviewing your mortgage or rent agreement can create substantial savings over the years. Make sure that your property is working for you.
Your Food Supply
Raw ingredients are the lifeblood of a food business, and many business owners will already have a good grip on where their produce is coming from. However, food supplies should be regularly reviewed; you can make savings and change the entire outcome of your menu. Furthermore, savvy restaurant or food business owners can make huge savings through addressing waste levels. A study, reported on by Green Matters, found that food businesses save $7 for every $1 invested into food waste reduction measures. When you're opening a business, start as you mean to go on – find a fresh and affordable source for produce, and look to reduce waste from day one.
Developing a consistent image
Food is personal, and your journey to creating a menu will likely have brought with it a specific idea of how you should look and market yourself. Consistency of image and appealing to your target market will help to develop this and keep people coming through the door. Early on, marketing methods may seem a little out-of-reach, but once you cut through the jargon, they're easy to understand. Entrepreneur notes particularly effective methods for mobile and street food operations, and largely they deal with the customer – offering giveaways, word-of-mouth promotions, and engaging with social media. Put your customers at the heart of everything you do, combine it with your big idea, and you'll have a great start.
Running a restaurant is the same as running any other business, but with the addition of the personal touch. A business is a labor of love, but must be treated objectively. Run your new food experience responsibly from day one, and you'll have the best shot at success you can have.