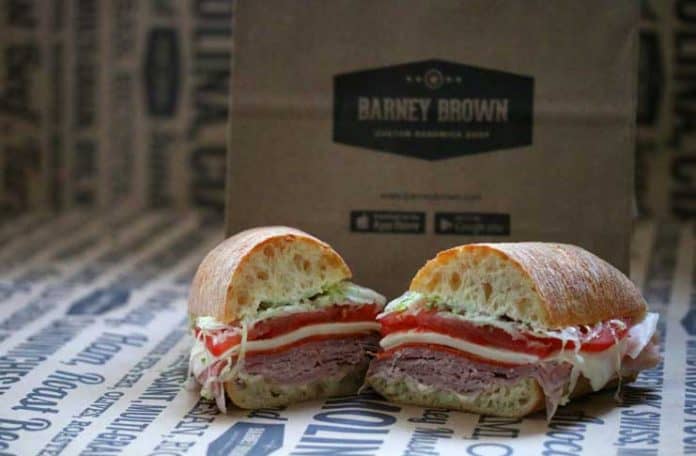 Ever heard of "Social Sandwiching"? Well, some claim that it is going to be the next biggest trend in food since the boozy brunch. Social Sandwiching is part of a new Sandwich Delivery App called 'Barney Brown', where you can custom create your own sandwich, or discover endless sandwich combinations of other users.
The creation process is left entirely to the customer, while Barney Brown stays focused on the curation and preparation of all sandwich ingredients.
Sandwiches can be built online using a Visual Sandwich Customizer of over 70 ingredients, including an assortment of breads, taste-tested and hand selected from the best local bakeries.
Have a favorite sandwich you've created? One of the special features of the Barney Brown app is the 2-tap reordering. Save your creation to your menu, and the next time you want a Barney Brown sandwich, just head to the app and your lunch is reordered in just two taps of your thumb.
However, the most interesting feature is definitely the online experience that also acts as a "Social Sandwiching" platform. This allows users to share their creations with others, browse through libraries of user-generated sandwiches, and log in with Facebook to see their friends' creations.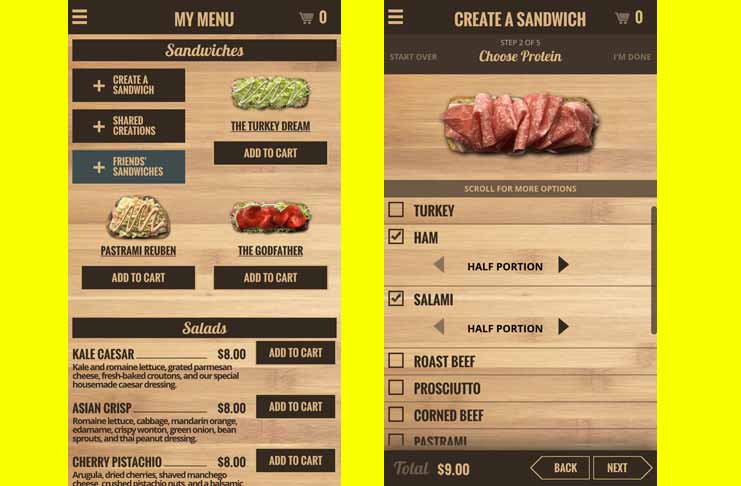 The new Sandwich Delivery app features a user-generated gallery of the best sandwich creations which can be filtered by likes or by ingredients. With Barney Brown, you will probably never have to taste the same sandwich twice, unless you want to of course.
Most of the ingredients chosen by the Barney Brown team are locally sourced and taste tested in order to ensure the highest quality sandwiching experience for customers. The bread used to build the sandwiches is also delivered fresh each and every day.
The Barney Brown website (barneybrown.com) and application were designed to be incredibly easy to use. Users can save their sandwich creations to their menu for easy future reordering, and reordering on the application is as simple as just two taps.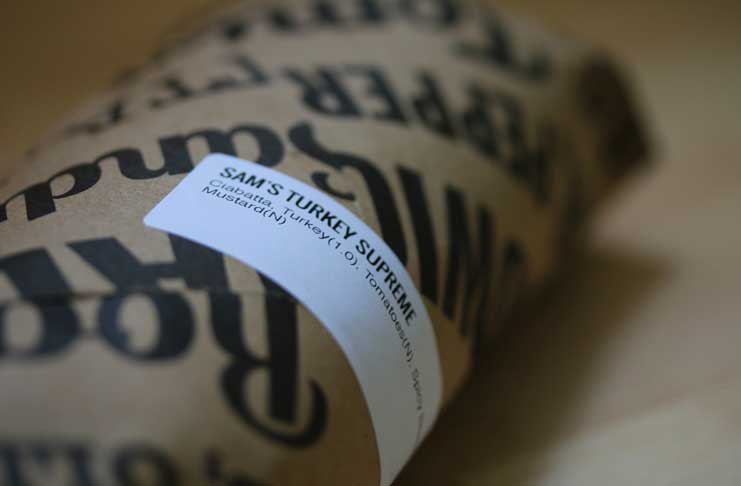 Barney Brown has just launched in select parts of Manhattan, delivering every day from 10:00 AM – 4:00 PM between 14th street and 42nd street and from the FDR to the West Side Highway.
Who's behind this Groundbreaking Sandwich Delivery App?
Barney Brown was conceptualized and founded by Matt Baer, Co-Founder of Baked by Melissa. Matt's current partners include David Bell, long-time childhood friend who shares Matt's passion for sandwiches, as well as Co-Founders of All Things Media, Richard Maharaj and Robert Spierenburg. With backgrounds in the food and technology industries, this team has come together to build Barney Brown, a custom-made, social-sandwiching, joy-inducing experience.