Stocking up on some of the most fantastic wines and liquors that can make any party or festivity more enjoyable is always a good idea.
Wine is a must-have in any holiday celebration because of its delicious flavor, which complements both sweet and savory dishes and desserts. We're here to help you choose the perfect bottle of wine when hosting a Christmas party or attending a family gathering.
You might have difficulty picking the perfect bottle to get with so many online wine deals, labels, and varieties. To help you out, here's a comprehensive guide for your consideration.
Ways To Choose Wine for Holiday Dinner Parties
Take note of this list to find the best wine for a pleasant and wonderful holiday dinner party experience. Here are some things to think about if you are the host:
1. Price
When it comes to wine, don't let price define your decision. Just because you have a pricey bottle of wine on your shelf doesn't imply it's the finest wine for dinners and holidays. Some are inexpensive, but that doesn't mean they're poor quality.
Consider looking at the features rather than the price. Look for those with delicious flavors. There's no harm in trying new brands and varieties, but there's also no damage in sticking with the ones you've tried before.
2. Number of Visitors
The number of visitors is one factor to consider when choosing wine. You must ensure that everyone at the dinner party, excluding the minors, gets a taste of it.
3. Course Varieties
It would be best if you also thought about the dinner party food courses. Wine is easy to pair with any dish; however, some wine varieties enhance the flavors of certain foods. You can also research the perfect wine and food pairings online.
Tips To Consider When Choosing Wine
Best For Food
If you're serving meals with strong flavors or acidity levels

, the finest holiday wines and alcoholic beverages to make are ones with similar acidity. Otherwise, your meal will mask the flavors of your wine.

Sweet-meets-salty combos are a traditional culinary match

that never fails to excite. Salty cuisine is best combined with sweet wine. Besides bringing out explosive flavor combinations, sweet wine balances the saltiness of some meals.

Bitter, acidic, or high-alcohol wines go well with fatty food.

There are many excellent possibilities for pairing wines with fatty cuisine, like wines with high alcohol content, acidity, or bitterness. These qualities help balance the flavors of fatty food and their acidity.

Wines with low-alcohol content pair well with spicy cuisine.

Alcohol can bring out a dish's spiciness. The finest varieties of wine to choose from are those with low alcohol concentration if you're planning to prepare spicy cuisine. Wines with a light body and a fruity flavor are also options you can try.
Wine Suggestions for Holiday Gatherings
Now that you know how to choose wine for your holiday dinners and gatherings, it's time to understand your selections. Here are the several varieties of wines according to experts in Village Warehouse Wine and Spirits, an Avon liquor store:
Red Wines
Black grapes are used to make red wines. They have a high tannin content, which makes them bitter and dry in taste. Serve red wines at room temperature; cooling tannins can make the wine bitter.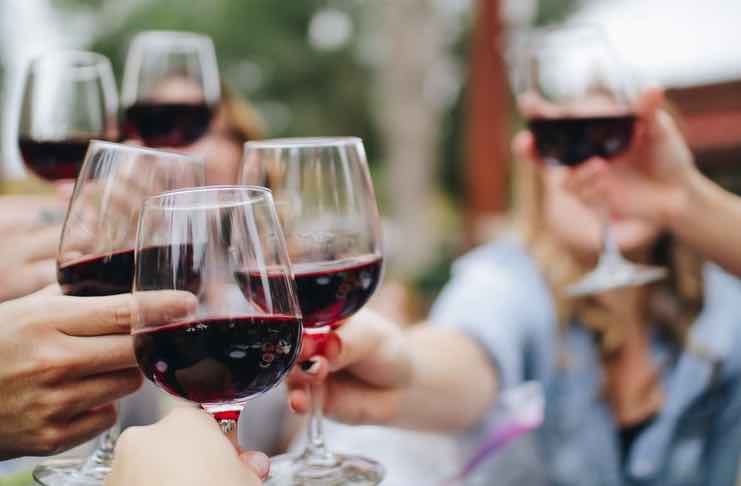 White Wines
Conversely, white wines have less tannin than red wines. Their sharp, tangy, fresh flavors result from their outstanding acid content. You should chill white wines before serving to enhance flavor.
Sparkling Wines
Carbonated wines from white and black grapes are known as sparkling wines. The most popular variety is champagne, the ideal beverage for Christmas and New Year's festivities.
Rose Wines
Rosé wines get their pink hues from fermenting black grape peel and juice for a brief period, typically a few hours or days. It has a light flavor and minimal tannin concentration, making it ideal for first-time wine drinkers.
Fortified Wines
Fortified wines have more alcohol by volume than other types of wine. They go best with desserts like chocolates, cheesecakes, almonds, and tarts.
Dessert Wines
Dessert wines, as the name implies, are ideal for serving dessert. Because of their mild and sweet flavors, they make an excellent after-meal drink. You can also serve them alongside other desserts like vanilla pudding, biscotti, and chocolates.
Key Takeaway
Even though the wines you serve at your holiday dinner party have the potential to make or break the occasion, this does not mean that you have to spend an outrageous amount of money on them. You can purchase most of the wines mentioned for extremely affordable costs that won't strain your budget. Consider all the tips and suggestions mentioned above to have a hassle-free celebration. During the holiday season, take some time to relax, have a delicious beverage, and invite your loved ones and friends to enjoy the festivities.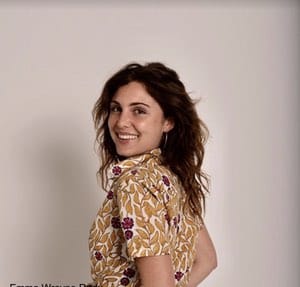 Emma Wrayne Rudy is a food connoisseur ready to indulge in every chance she gets to explore the beauty of New York City's endless food scene. Emma's writing style focuses on local hidden gems, food carts, food trucks, ma and pa joints, and eats that are affordable for everyone to try. With the diverse culture New York offers, she wants to emphasize on the foods that are less talked about and create a story behind each one. Growing up in Los Angeles at the age of seventeen Emma's curiosity for food started as she went to every restaurant she could and wrote reviews on her experience, the ambiance, and her meals. Moving to New York a year ago she is ready to take on the immense food culture New York City has to offer, and continues to dedicate her days to writing as much as she can to pursue her dream as a food writer and storyteller.