For those who have spent time sampling wines from many vintners, it's clear that there are distinct differences from one winery to the next. Did you know that there are five broad categories of wineries?  Beyond that, there are variations within each group, and some vineyards contain elements of more than one.
This handy list should give you a good idea of what to look for when you plan a visit to a winery based on your interests. It may help you find something closer to home even if you don't live in wine country.
1. Farm Wineries
Farm wineries are typically small and family-owned vineyards that produce their own products. As a working farm, these wineries may feature a variety of other crops and even animals as well as wine. 
Often, they're attached to restaurants that specialize in using the farm's fresh ingredients to create farm-to-table masterpieces that pair beautifully with their wines. Sometimes they offer farm tours and farm experiences. They have their own shop with both wine and their farm-fresh foods to take home.
2. Vineyard Wineries
Vineyard Wineries are what many of us think about when we picture wineries in our minds. They are typically small or medium operations. The winery grows its grapes on the property and makes the wine right on site as well. They sell wines by the glass as well as by the bottle and case.
Some wineries offer additional experiences, such as a tutorial on making wine or opening up parts of the process (such as grape harvesting or pressing) to public members.
The biggest vineyard wineries have tasting rooms and open visiting hours, although smaller vineyards may require you to make a reservation ahead of time. Reservations at these closed wineries often include a gourmet meal. The goal is to provide a more personal experience to make wine tasting more memorable. 
These types of wineries are also called Estate Wineries (and their wines Estate Wines). On the West Coast, Black Stallion Estate Winery grows grapes and makes wine in Napa, CA. Products include cabernet sauvignon and other quality wines. On the East Coast, a typical estate winery is Wolffer in Sagaponack, NY.
3. Micro Wineries
Micro wineries are following a similar model to craft beer makers. These are a relatively new trend, reflecting the local fare movement. You'll find them in New York City, Portland, and other cities throughout the U.S.  
They don't grow their own wine, but they do make it from fresh grapes, employing a master vintner's techniques.  Rather than making 100,000 gallons, they make 6 gallons at a time. In the right setting, these smaller lots can be more personalized to the tastes of their clientele.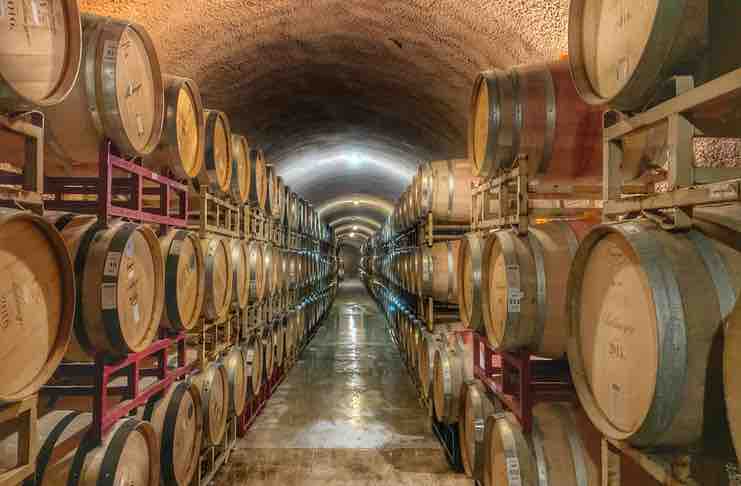 4. Urban Wineries
Another category is urban wineries. They are just what they sound like: a winery located in an urban setting. Urban wineries do not grow their own grapes to make their wine. Instead, their grapes are bought from vineyards owned by the company in another location.
These wineries are bringing the tasting room experience to the city. Their tasting rooms include only their wines and perhaps gourmet horderves or entire meals. Their wines are available for sale by glass, bottle, and case. 
This allows city-goers to have a vineyard experience closer to their homes and for wineries located on farms to grow their consumer base. 
5. Destination Wineries
Destination wineries have additional attractions on the property. In other words, you go there for some reason other than just the wine. Sometimes, the additional attraction can be a beautiful view or lookout point or a walking or hiking trail. 
Some destination wineries operate a bed and breakfast on the property. Even a dog park might turn an estate winery into a destination winery.
The destination aspect of destination wineries can also be more unusual, such as Sottomarino, a San Francisco winery inside a submarine, or the Tank Garage Winery, built in a 1930s gas station.
6. Home Kit Winery 
With a home kit, you can start your own small winery.  Starter kits help new vintners get started. Additional kits are needed, providing yeast, juice concentrate, flavor packets, and other necessities for crafting your own creation. 
It is unlikely you will have access to the fresh grapes you'll find at Estate Wineries. This method offers a deeper look into winemaking and helps to make you a part of the process in the unique art of winemaking. 
Still, nothing beats a visit to Napa Valley, CA, where you can see the grapes on the vine and enjoy these fruits from award-winning vintners. For the many of us who can't travel to Napa, this broad list of wineries proves that you may find a tasting experience close to you.
Want to read more of our latest posts? Check out our review of Mikey Pomodoro in Hell's Kitchen.