Searching for a shortlist of the best places in New York State to enjoy Camp Fire food? You've reached the right place. New York is home to some of the world's best campsites where you can indulge in delectable campfire food. As you know, one of the most awaited parts of camping is eating. If you're planning to go camping soon and wondering where to go, here are some of the best places in New York state to enjoy campfire food. And if you're looking for what to grill on your griddle, here are some foods you should be cooking on a griddle.
1. Ithaca
Nestled in New York's Finger Lakes region, Ithaca's unspoiled natural beauty is breathtaking. Highlighted by majestic rolling hills, stunning gorges, lovely waterfalls and the scenic Cayuga Lake, Ithaca is one of the best places to enjoy campfire food in New York. The city offers a range of campgrounds and campsites, including glamping sites and RV facilities with full-hook-up convenience.
One of Ithaca's best campgrounds is the Forrest for The Trees Campground, a privately-owned campground set in the beautiful rolling hills of Allegheny County. Each camping site is set in a secluded and peaceful location, featuring a large canvas tent, fire pit, and picnic table.
Take advantage of the kitchen with a charcoal grill and a wide enough space to prep campfire food. You can request to upgrade the campsite depending on your needs. Enjoy a peaceful sleep at this beautiful campsite, where all you will hear is the calming sounds of the forest. 
Stony Rose Farms is another beautiful campsite near Ithaca, set in the scenic and historic Hudson Valley. It's perfect for those who love outdoor adventures, such as hiking and cycling, since there are trails close to the farm that will take you to various parks.
Watch this to get a glimpse of what it looks like in Ithaca:
2. Argyle
Argyle is a lovely rural community in Upstate New York's Washington County. Exuding a very relaxing vibe, Argyle gives off a small-town feel and has no public transportation or traffic lights. Head to Argyle if you want to camp in a place surrounded by scenic nature and away from the hustle and bustle.
Argyle has a beautiful park with a playground and scenic trails where you can take short hikes. The park is an ideal place for camping and enjoying campfire food. But those with RVs can park in the Sweet Spring Farm RV Site, a camping site in Argyle with water and electric facilities. The secluded farm lies in a sunny location, with a lovely river and lake, where you can enjoy fishing and kayaking.
Argyle is also home to some glamping sites that offer unique accommodation options, such as the Out on A Limb Treehouse, a cozy and welcoming treehouse cabin supported by large Oak trees and sits on a 10-acre land amongst open meadows and rolling hills.
Watch this to get a glimpse of Argyle:
3. Woodstock 
Woodstock is one of the best destinations for glamping in New York, especially for wildlife enthusiasts and mountain climbers. It's a true paradise for outdoor lovers and a gorgeous place to camp while enjoying delectable campfire food. In addition, the city has more than a hundred miles of hiking trails teeming with beautiful scenery.
Camping has long been a tradition in Woodstock. Throughout the city's history, camping and being out in nature have been an integral part of this small mountain town, whether sleeping in a tent or camping in an RV. One of the best spots to camp in Woodstock and enjoy campfire food is Camp Goat Hill, with campsites featuring a mix of convenience and nature.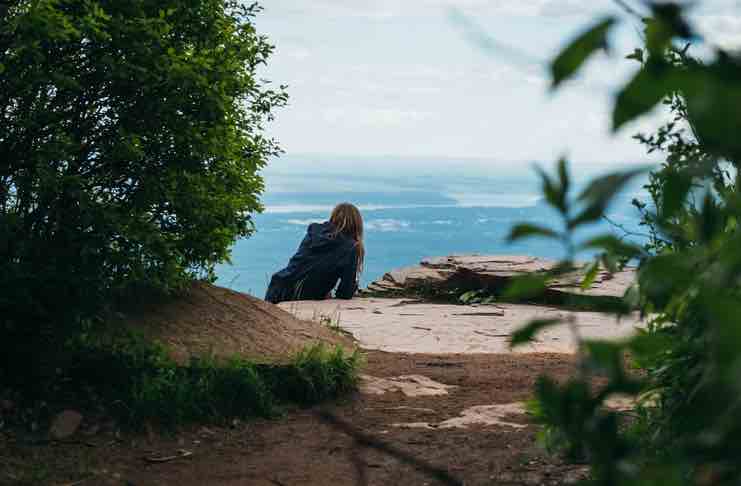 Each campsite in Woodstock has been built with care and fitted with several amenities for a comfortable stay. You will sleep in a canvas tent with a deck, a comfy queen-sized bed, hammock, picnic table, and an outhouse.
Of course, there's also a wood stove where you can prepare campfire foods. Between camping, you'll find many activities to enjoy in the Catskill Mountains. You can go hiking or enjoy a scenic stroll along Tinker Street, home to many small, family-run shops and restaurants.
4. Newcomb 
Newcomb is a picturesque little town featuring vast wilderness, offering fun outdoor activities. It is renowned for its rich history of loggers and miners, and most original settlers have remained and built livelihoods in the town for almost two centuries. Newcomb is a perfect place for camping, especially in Adirondack Park's High Peaks Region. 
When camping in Newcomb, you'll enjoy fresh air, incredible nature views, and fun outdoor activities for every season of the year. With several wilderness trails, rivers, lakes, and abundant wildlife, Newcomb is a nature lover's paradise, the perfect setting for a relaxing camping adventure in New York. 
The Lake Harris Campground is one of the most popular campsites near Newcomb. It's an ideal base for your High Peaks adventure and where you can marvel at the majestic mountains from afar.
Aside from enjoying delicious campfire foods, you can also partake in some fun activities when camping at the Lake Harris Campground. You can go boating at the lake or hike the mountains and the High Peaks Wilderness.
5. Lake Placid
Lake Placid is one of New York's most beautiful regions. Home to the stunning Adirondack State Park, which is more spacious than Yosemite, Lake Placid offers plenty of opportunities for outdoor adventures, from hiking in summer to skiing in winter.
But if you're here to camp, you'll find many excellent campgrounds to pitch your tent and indulge in delicious campfire food.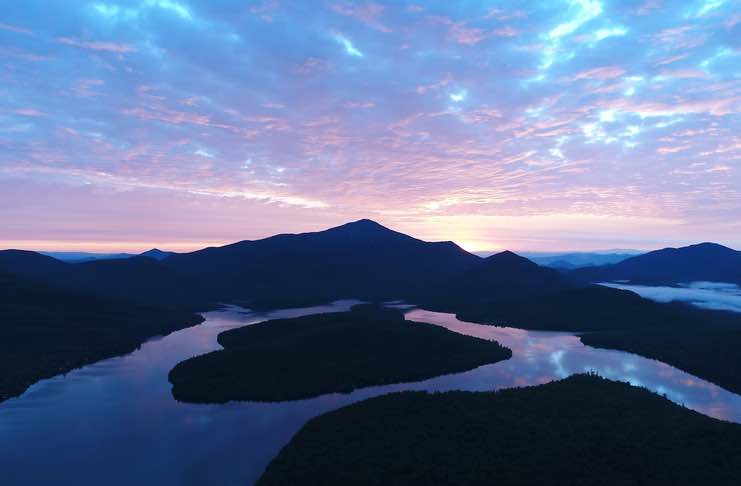 One of the best campgrounds near Lake Placid is the Sharp Bridge State Campground. It's a popular spot for boating enthusiasts since the Schroon River offers various boating opportunities. The campground can also host RVs and has a picnic area where you can cook and enjoy campfire food. You can also visit the Dead Water Pond, which offers canoeing opportunities.
The Lincoln Pond Campground is another picturesque campground near Lake Placid that offers an excellent base for exploring the lake, including the High Peaks and the Whiteface Region. While camping in the Lincoln Pond, take advantage of some fun water activities by the pond, like boating and swimming. There's a lifeguard on duty in the designated swimming areas, and non-campers may use the amenities on the campground, but with a fee.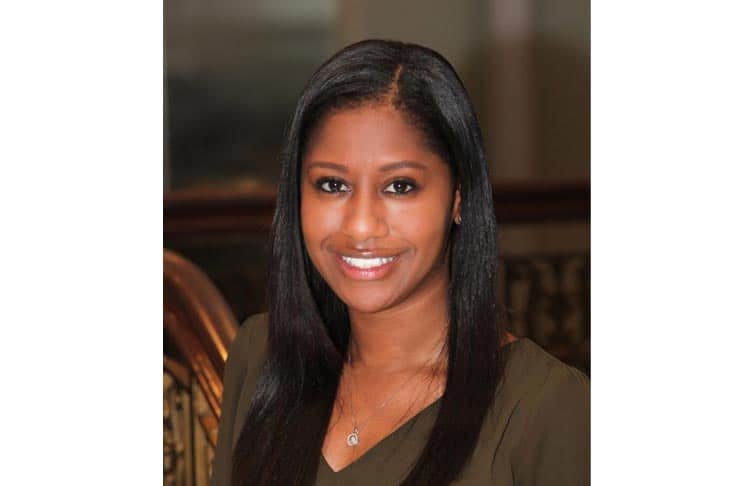 Tiara Budd lives in New York and is determined to eat (and Instagram!) her way through the city. In her free time she loves exploring new neighborhoods, reading books from the library, and traveling all around the country.