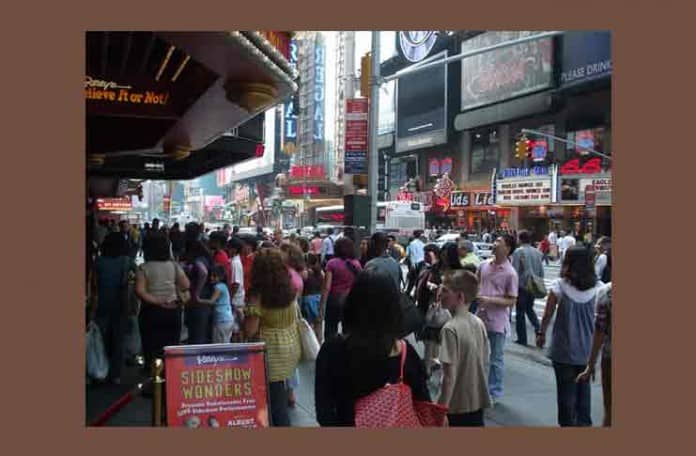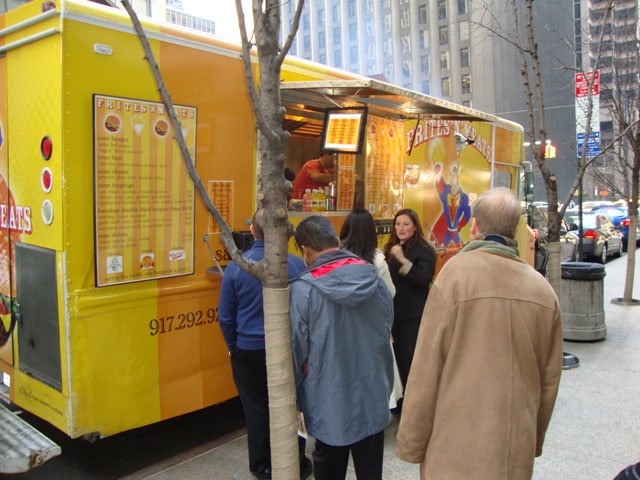 This Sunday, May 2nd from 11am-4pm is the Hell's Kitchen Flea Market Gourmet Food Truck Bazaar.  We assume you've heard about, as it's been getting tons of press – but you may not know which food trucks will be there.  The Hell's Kitchen Flea will feature Calexico Carne Asada, Big Gay Ice Cream Truck, Treats Truck, Frites 'N' Meats, The Krave and Cinnamon Snail.  Get there early to avoid the expected long lines.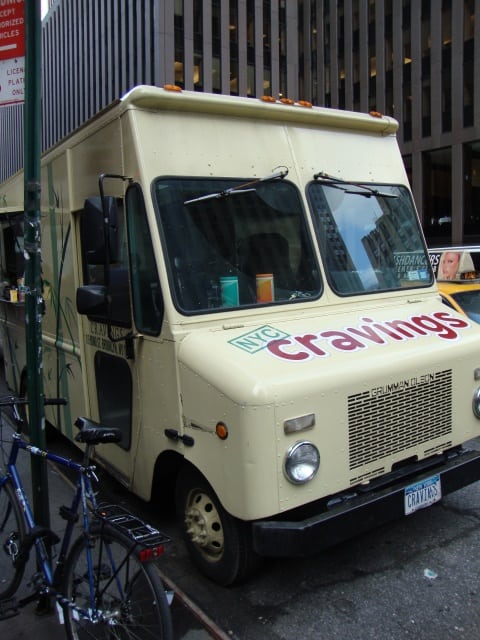 On May 31st from 2-9pm, there will be a new food truck festival called Parked! at the Yard in Brooklyn.  Held on the banks of the lovely Gowanus Canal Parked! will have Van Leeuwen Artisan Ice Cream, NYC Cravings, Dessert Truck, Rickshaw Dumplings, Hallo Berlin, Pizza Moto, Green Pirate Juice Truck, Steve's Key Lime Pie, Robicelli Cupcakes and Greenpoint Food Market vendors.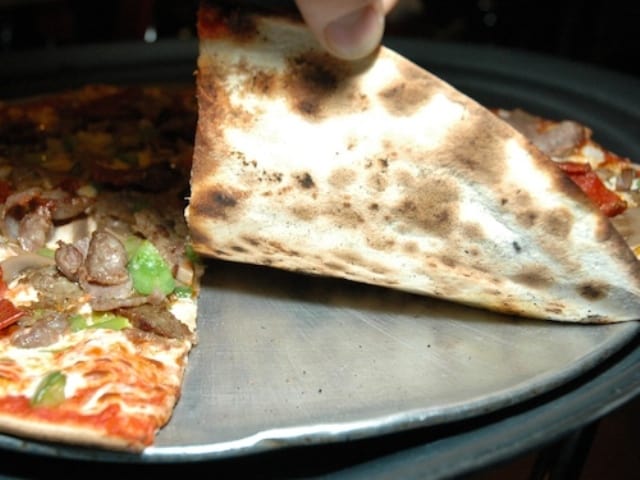 Finally (at least until more events are announced), on June 26th is the first food truck drive-in at the 4th Annual New York Food Film Festival at Brooklyn Bridge Plaza.  Food vendors for this event have not yet been announced, but we heard that a new vendor, Eddie's Pizza Truck, will be at the drive-in.