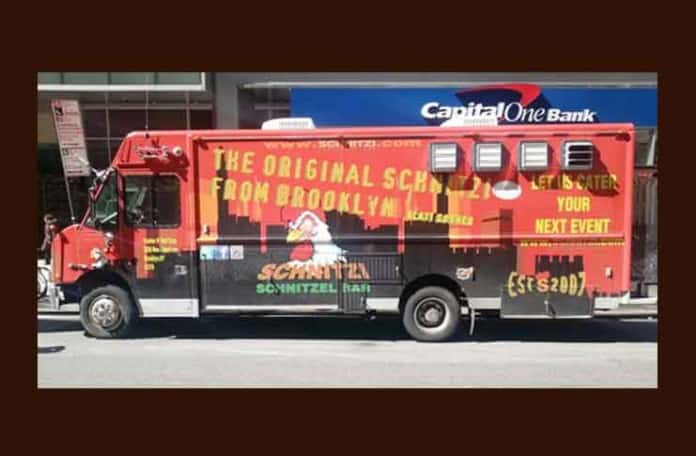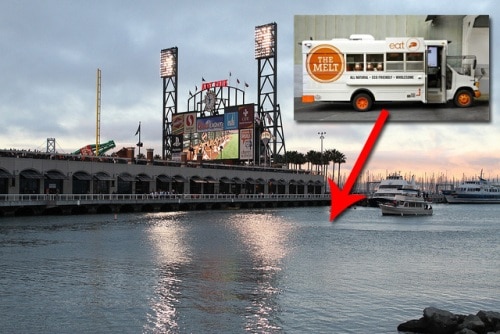 With food trucks in just about every medium-to-large city, and chains bringing them out too, lots of people think food trucks  have jumped the shark.  We've been guilty of saying this too.
In SF, the sharks soon will be able to jump a food truck.
From SFist: "Local chain The Melt will launch their fleet of grilled cheese buses by floating the first one into McCovey Cove to hand out free sandwiches to kayakers.
The Melt plans to roll out nine grilled cheese trucks around the Bay Area by the end of 2012, and 100 around the country in the next five years. The mobile effort is the latest part of the extremely well-funded, five-location chain's aggressive plan to dominate the dairy-based sandwich market with an eventual 500 locations across the country."
Thanks to SFist for the scoop.
BTW, we don't believe food trucks have jumped the shark. Despite the distastefulness of Jack In The Box or Chick-Fil-A food trucks, we firmly believe food trucks are a fundamental change in the way many people now eat. Combine that with the low cost of opening a food truck versus a restaurant, and we know food trucks are here to stay.