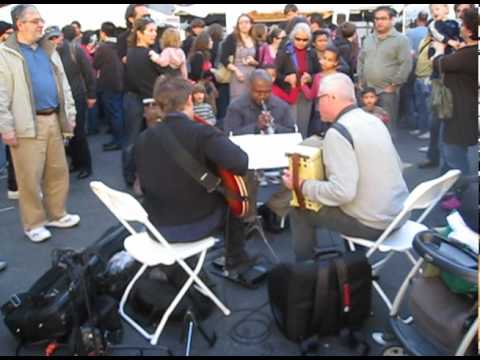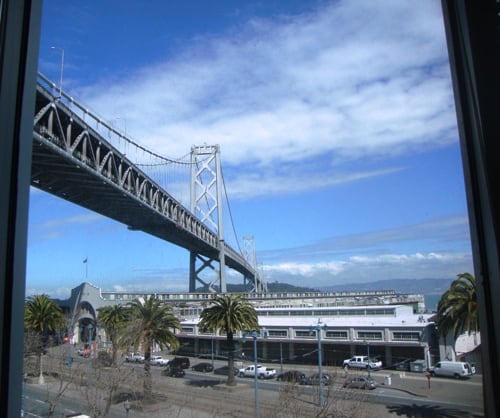 Things were pretty busy last week in San Francisco, and I didn't have a chance to write about everything I ran across in the street food scene.
I was working right by the Bay Bridge and had a really nice view from my office (above), but it was quite a bit of a walk to get to any food trucks or carts for the most part.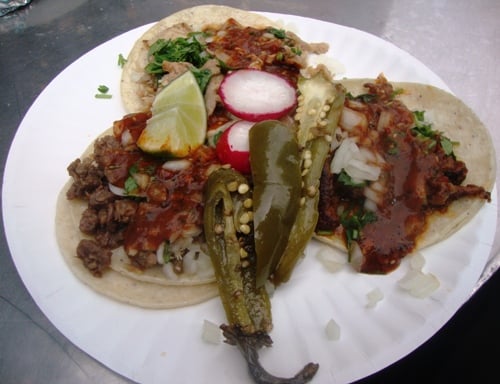 There was a traditional taco truck two blocks away called Taqueria Los Compadres.  It was in the same general vein as El Idolo, Paty's Tacos and other traditional Mexican taco trucks around the NY area.
My first day in SF, I got an assortment of 3 tacos for $5.  Lunch was good, tasty food at a great price.  It also included roasted jalapeños, which is something you don't generally get around NYC.
They also had burritos and quesadillas on the menu, and have been around since 1997.  I also spotted a 2nd truck of theirs near my hotel, but it wasn't open yet in the morning, and was gone by evening.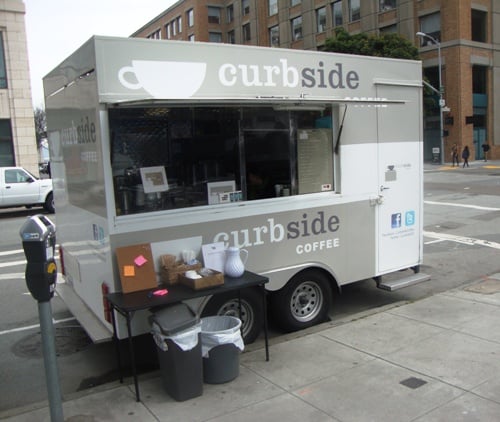 Parked by Taqueria Los Compadres was Curbside Coffee, a nice-looking coffee cart that I didn't get a chance to try.
I also walked by The Chai Cart on Market St downtown, but I was on my way to the Crème Brûlée Cart at the time, and didn't try the Chai Cart either.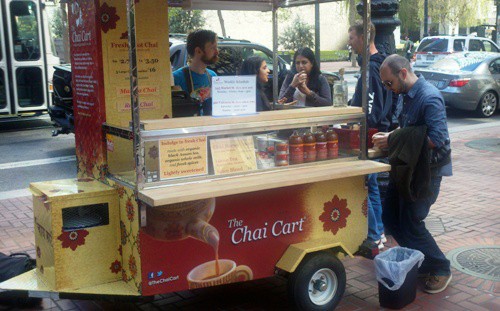 Due to my location by the Bay Bridge, I didn't get a chance to go to any Off The Grid food truck gatherings for lunch, which have anywhere from 8-12 food trucks in a parking lot or similar location.  But I was quite happy with Truck Stop SF, with 3 food trucks per day to choose from.
One of the guys at the office, a long-time San Franciscan (but originally a New Yorker), was also into food trucks.  He told me about a few trucks he liked, especially one called Bacon Bacon.  Everything on the truck was based around bacon.  On the last day, he brought me a Bacon Bouquet for breakfast, which was basically a package of 6 pieces of bacon drizzled with maple syrup.
Now that's the way to end a trip!