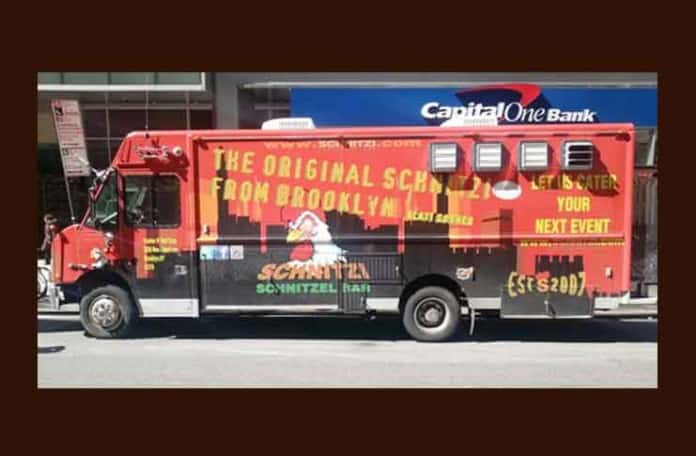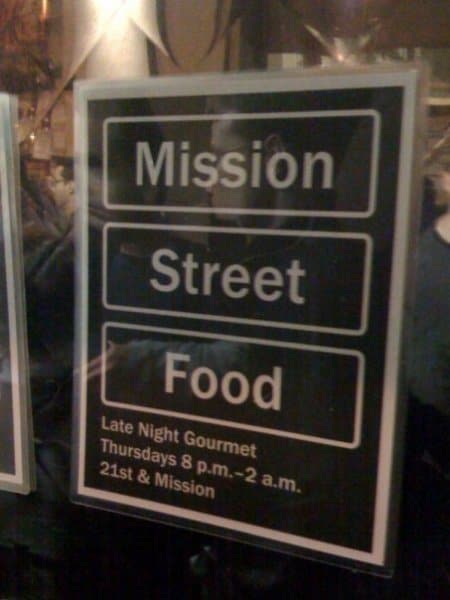 Mission Street Food is a non-profit in San Francisco that donates it's profits to charities, over $22,000 in 2009.   They have excellent chefs and are one of the more popular street food vendors in S.F.
Yesterday, Mission Street Food announced they were looking for investors to bring their talented chefs off the street and into a restaurant of their own. For a $500 investment, entrepreneurial foodies can own a piece of street food lore.  The people behind Mission Street Food say they have already secured a space but they needs about 100 investors who could expect to see about a 14 percent return on their investment annually.  And true to their purpose, the chefs project raising between $40,000 and $90,000 for charity annually.
For those looking to eventually get out of their investment there is a potentially sweet reward.  Day one investors will be cashed out of the co-operative with a $1,000 gift certificate at the new Mission Street Food restaurant.  [Mission Street Food]
Sounds like reason enough to sign up, not to mention the good karma.
To give you an idea of the goodies at Mission Street Food, here's their Super Bowl Party menu:
Veggies & Dip: Snap Peas, endive, carrots with avocado-green goddess dip and crab-spinach dip – $7
Taleggio and Budweiser "Nachos": waffle fries and caramelized brussel sprouts with tomatillo and granny smith salsa verde – $6.5
Frito Pie: smoked short rib and beef tongue chili with frito crust (veg option of smoked scallion and pasilla chili with Rancho Gordo Pinto Beans) – $8
Pig in a Pig Blanket: Braised Let's be Frank Hot Dog in Bacon-Tomato beer bread, with dill-serrano crema – $7
Buffalo vs. Dallas: Authentic Buffalo wings with celery gremolata VS. charcoal grilled spare ribs with orange-chipotle glaze – $12
New Orleans vs. Indianapolis: mini Oyster Po'Boy with cajun pickles and celery root remoulade VS. Hoosier breaded pork tenderloin sandwich – $10
7 Layer Sundae: Terrine of Oreo crust, chocolate ice cream, coffee ice cream, vanilla ice cream, toasted almonds and cocoa nib, topped with Magic shell – $6