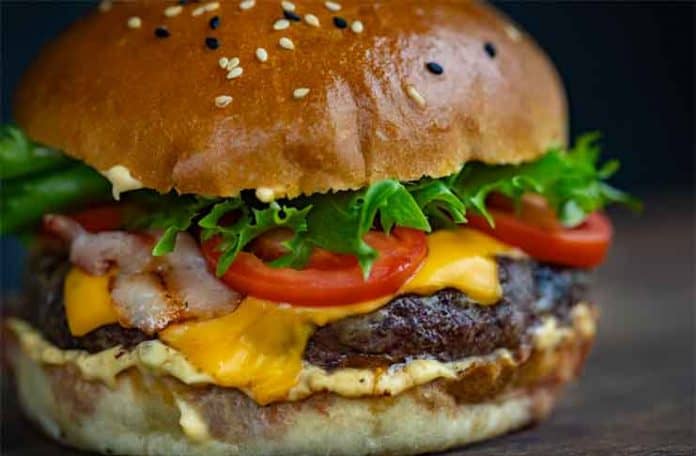 If you're currently in lockdown due to the Coronavirus, you've learned that being home isn't always a big pleasure. You're either busy with your children being at home 24/7, working online fixing issues from far, or just getting a little mad from those walls everywhere. In these sort of situations, healthy eating can easily become a secondary thing. As most news channels are reporting, the current trend in NYC (and practically everywhere!) is food ordering, be it local food venues where you can order or run down and grab your takeout, or meal delivery services, which are extremely popular these days. Here are the reviews of some good and reliable ones, that won't take a toll on your general health. 
Eating healthy is not only a beautiful concept, but it's also a way of life that can help you boost your overall feeling, especially when done consistently. With enough preparation and a little patience, it's pretty easy to cook and eat healthy food, even when you are too busy in your home quarantine. Here are some wholesome meals that you can fix for yourself, your entire family, or friends, without taking much of your time.
1. Hash brown waffles and Ham
This incredibly healthy breakfast-or-dinner meal skips stirring up a plain batter and instead utilizes frozen hash browns to create crunchy waffles. To get good hash browns, you should look for the unseasoned ones to save 200 mg to 300 mg of sodium in each serving. You can top your waffles with some chives and cultured butter or a spoonful of whole-grain mustard and then serve with a green salad.
2. Vegetable burger hash
Another healthy recipe for busy people is the vegetable burger hash. The vegetarian riff on this corned beef hash utilizes frozen black bean vegetable burgers to give you an easy and healthy recipe, especially for lunch. Some frozen vegetable burgers have a more solid texture than others. Softer burgers usually crumble fast when you mix them with vegetables. Always buy a vegetable burger with approximately 200 mg or even less amount of sodium and skip all brands with added sugars. If you cannot get brands without added sugar, select one that has the sugar content listed among the last ingredients.
3. Cold cajun chicken
This healthy recipe involves taking a piece of blackened or grilled chicken pieces the night before and rubbing them in a cajun spice mix made using the things you have in your pantry. You can serve this chicken on top of a big green salad, or even slice it, and add it to whole-wheat wraps filled with some crunchy vegetables.
4. Peanut noodles with vegetables and chicken
This whole-grain peanut noodle meal is quick and easy to prepare using leftovers or frozen veggies and pre-cooked chicken. Using frozen vegetables is usually a cheap, convenient, and healthy alternative to fresh ones. You can keep a bag of some frozen vegetables in your freezer, and you will never have any excuse for not including some veggies during your meals.
5. Avocado-lime crema and fish tacos
If frying fish and battering sounds a bit messy, then frozen fish sticks can be your fish taco liberator in this healthy recipe. You can utilize them for a fast, children-friendly dinner or try some popcorn shrimps as an alternative. You can serve the fish tacos along with black beans and your preferred salsa on the side. To get healthy fish sticks, you should go for those with 300 mg or even less amount of sodium in each serving and with a little added sugar.
6. Desk salad
You can pack bowls with tomatoes, feta, radishes, and some hard-boiled eggs or the proteins you prefer. When you are hard-boiling many eggs at a go, you should consider placing the eggs in a large muffin tin, and then bake in your oven for thirty minutes.
7. Mozzarella Stick and Eggplant Roll-Ups
This healthy dinner recipe involves wrapping some small slices of eggplants around the frozen mozzarella sticks to get eggplant Parmesan-like recipe the shortest time possible. You can serve these roll-ups with a leafy green salad to get an easy meal. During your shopping, make sure you select a mozzarella sticks' brand with less than 250 mg of sodium in each serving with little or no added sugar.
8. Roasted potatoes, rice or chicken with vegetables
This recipe is quick, simple, and also to the point. Utilizing your different options of chicken flavor, you can have many variations of this recipe all week without your taste buds getting bored.
9. Meatballs and creamed spinach skillet
Meatballs and spaghetti are a no-brainer, but combining meatballs with a handful of creamed spinach topped with cheese and marinara makes a delicious twist. Select your preferred frozen meatballs, either beef, veggie, or chicken. Look for a frozen meatballs brand with 450 mg or less of sodium and no added sugars less for a healthy recipe at any time.
10. Lettuce Wraps
You can use big leafy green leaves of lettuce as a nutrient-rich substitute for regular wraps. Simply add your preferred fillings. You can try some vegetables with eggs or fish, chili beans, falafels, or curried lentils.
11. Pot-stickers and some vegetable stir-fry
You can easily turn frozen pot-stickers into a healthy meal by adding them to a veggie stir-fry in this easy and healthy recipe. You can customize this recipe based on what is in your refrigerator. Veggies such as carrots, mushrooms, and broccoli can all be great choices. Keep it fully vegetarian with some vegetable pot-stickers or even try shrimps or chicken to get more protein.
12. Pesto pasta with roasted asparagus and sun-dried tomatoes
This recipe gives you a delightfully light and filling meal that will easily add a twist to your working lunch. You can make it for the previous dinner and utilize the leftovers for the following day's lunch.
Conclusion
 Cooking your meals from scratch can be a good technique to eat healthily. However, it is not always realistic with busy schedules. Making use of the frozen staples in your freezer can save you a lot of energy and time, especially in the evenings. While the frozen staple section usually gets a bad vibe, it's possible to get healthier options. The meals discussed in this post combines some carefully curated and convenient foods with a variety of fresh ingredients to help you make delicious and easy meals that everyone will love.