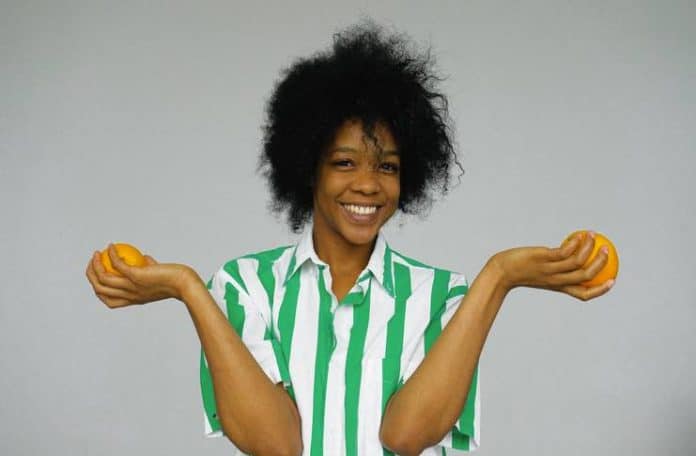 Get-togethers with friends and family at a good café or restaurant are wonderful. And if you are planning to skip one as you don't wish to eat unhealthy food outside, think again because being on a diet doesn't mean you can't go out to enjoy that meal with your friends at your favorite café.
If you are smart enough to choose your meal wisely, you can still eat healthily. Keep reading to know how you should choose your meal at restaurants when you are on a low carb diet. 
Look for keto-friendly restaurants
When it comes to eating out, places that offer BBQ dishes usually make it very easy for low carb dieters to find their ideal meal. Grill restaurants are some of the best ones. 
Most of the restaurants nowadays have their menus available online. You can plan your meals ahead of time by checking the menu of the restaurant that you are heading to. This way, you can easily customize the dishes while ordering them to make them perfect for your low-keto diet and avoid making an unhealthy choice. 
Also, you can compare the menus of different eateries online and choose the one that has a good variety of food options that are favorable for your diet. You can even ask Google to help you search for some good eateries near you. If you live in big states like New York, there are many keto-friendly restaurants in NYC that you can go to for a nice meal.
Customize your dishes
Restaurant meals are generally high in carbs and low in fats. That means, if you don't eat portions of the meal made with carbohydrates, you'll end up feeling empty even after finishing the plate. One way to solve this problem when it comes to eating low carb is to customize your dish by adding extra fat to it.
You can ask the waiter to get your food topped with extra butter or olive oil. You can even get extra whipped cream or butter added to your beverages like shakes and coffee to add more fat. Also, you can ask for a plate of cheese to enjoy with your salads that will not only be filling but a delicious low-carb dinner option. 
Check starch consumption
Starch is basically sugar, the same compound that carbohydrates are made of. Therefore, foods rich in starch have high contents of carbohydrates. By avoiding such foods like pieces of bread, rice, potatoes, and pasta, you can cut carb consumption significantly. 
Instead of consuming carbohydrates, you can focus on healthy fats and proteins. You can get your burger buns switched with lettuce, and other starchy foods changed with salads but make sure that the salad doesn't contain fruits high in carbs like mango and grapes. If you can't get the starchy portions of your food switched, simply avoid that dish. 
Avoid eating dishes with sauces
No matter what diet you are following, sauces are never a good option. Recipes that are heavily based on sauces can be a very unhealthy portion of the meal. Although the best way is to avoid such dishes completely, still, if you wish to have them, you can get the sauce served as a side dip rather than getting it added to the dish itself. This way, you can avoid consuming those calories but still have the flavor of the sauce on your tongue. 
Avoid the side dish
The side meals are generally rich in carbs. Thus, by choosing not to eat them, you can significantly cut carbohydrate consumption. You can choose to get those pieces of bread and fries switched with a healthier option like a low-keto salad. When eating Mexican food, avoid the rice and bean bowl. When going for Chinese, avoid the sauces and dumplings. And when you wish to enjoy Indian cuisine, try to avoid dishes based on sauces. Avoid pasta dishes when having an Italian meal. If you are in a bit of a rush, chipotle is your best bet for low-carb options.
Choose your dessert wisely
Sweet dishes and desserts contain high contents of raw as well as complex sugars that are in no way suitable for a low-carb diet. Therefore, you have to skip on that slice of chocolate cake that is nothing but a bowl of fat and sugar. But that doesn't mean you can't enjoy a dessert after your meal. 
You can look for a fruit salad instead, or even sugar-free cakes that are naturally sweetened by fruits. Desserts like apple tart and fruit crumble are way healthier than chocolates. Also, while your friends have their share of the sweet, you can sip on a cup of coffee with extra cream or butter added to it. 
Customize your drinks
Drinks are one of the most easily customizable things on the menu. You can ask the waiter to reduce sugar in your glass or totally skip it. Alcoholic beverages added with club soda are a great option for you if you are on a low-carb diet as pure alcohols like whiskey, brandy, rum, tequila, etc. have zero amount of carbohydrates present in them.
You can have smoothies made with smaller portions of fruit and unsweetened milk base. Also, if you crave milkshakes, those made of low-carb bases like unsweetened almond milk can help you with hunger.
We hope you've learned a bit about how to go on a low carb diet, good luck!