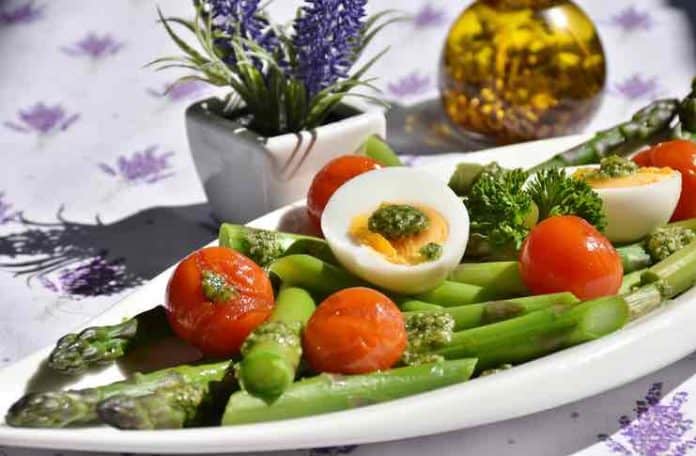 The world has become digitalized, and technology has already taken over the world. The busy schedule doesn't allow us to get rid of the few pounds that we always want to shed. Life has become so hectic that we tend to take our health for granted. We eat whatever we get in a short period of time, eventually allowing obesity to crawl in.
Thus, a low carbohydrate diet can be our best friend as it is a smart choice for letting us get rid of extra fat. There are plenty of health benefits in low carb foods. Preparing low carb foods could take a little long every day; therefore, we opt to order it from any restaurant or hotel that offer it. We've prepared a list of food places that make low carb food meals in New York City.
Furthermore, if you wish to order low carb food at fast food restaurants, make sure to check this low carb fast food guide. It contains a list of places like McDonald's, Starbucks, Subway and many more.
As said below are 4 places in NYC where you can find low carb foods:
#1. Hotel Americano NYC
New York is the centre of the world and is home to a vast number of art galleries and exhibitions. This art culture is well portrayed in Hotel Americano which is known for its authenticity and decor. Hotel Americano is among the very first restaurants that make low carb food available to its health-conscious customers.
This place not only introduces tasty healthy food but also has a modern approach. Moreover, this place has incredible cuisine along with great vibes and ambience. The structure is made out of stainless steel and is mainly influenced by Latin and Japanese culture. The food is prepared by the best chefs in town, and their signature dishes have secret recipes that are finger licking good. They are truly among the pioneers in introducing low carb diet in their menu.
#2. The Mark
The Mark is one of the oldest hotels of New York City. However, it was reconstructed and transformed into a five star Hotel a while ago. They have expertise in serving the best diet foods in the city. The chefs are pros is preparing fat-free and carbohydrate-free food, as demanded by its customers. The frequent use of natural and fresh ingredients adds the cherry on the cake.
The style of The Mark Hotel is so bold and stylish that you'll be captivated by the innovation and technology used. They've adopted a French style combined with modern American technology. Their look is both bold and discrete. This hotel has a touch of authenticity in its taste and flavors. They are capable of serving healthy food along with healthy juices and beverages that are beneficial when taken with a low carb diet.
#3. Americana Inn
If you are in search of a tasty, authentic, healthy and carb-free diet at affordable prices, then Americana Inn is your perfect place. This place is an expert when it comes to serving customers with lip-smacking tasty food with loads of health benefits.
The menu includes lean meats such as sirloin or chicken breast that not only bring a taste of meat but also carry tons of nutrients and essential vitamins.
#4. Westville Wall Street
Westville Wall Street is an ultimate food spot for all the foodies in the city. Westville is famous for its yummy flavors even when it comes to their low fat and low carb food items. This can be proven by the long waiting time – sometimes half an hour for a chance to get a table. This place makes delicious and healthy low carb dishes like turkey rolls, cottage cheese with berries, beef jerky and more. The menu is extremely vibrant, and you get a lot of options to choose from. They even make celery, and peanut butter sandwich taste godly.
Been to NYC and have other tips and recommendations for low carb food places? Leave us a comment and share !