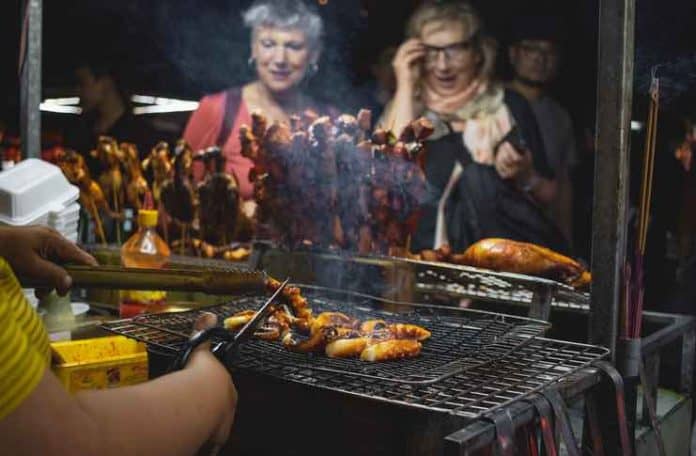 In the modern days, when we talk about fun get-togethers, two of the top picks that come to our mind are backyard party and barbecue. This is mainly because Americans love grilling. As revealed by a poll conducted in 2017, America has been seeing an increase in grill purchases with each passing year, and almost 70% of the US population owns a grill. 
Be it any kind of festivity or day, having a backyard filled with smoked food has become a must in America. And, why shouldn't it be? The grilled food and barbecue are both foods that are tasty like anything else and the best thing about them is they can be easily cooked outside. This gives the opportunity of enjoying the delicious food in the open air, especially in summers.
As grill use has become so common and is frequently purchased, we thought it is about time that we addressed the different types of grills and their special features. It is important to know as each type is different and unique in terms of handling, quality, and price. 
Gas Grill
If you want a clean and easy grilling setup that you can instantly start and get on with the grilling of food, then gas grillers are good for you. With these grillers, you do not have to wait for hours until the briquettes heat up enough nor do you have to spend a long time stacking them up correctly. You can read this review of fire magic grills to learn more about the advantages and extra features of gas grills.
No waiting for hours to finally eat the yummiest barbecue you have been craving for days, as the gas grillers heat up instantly and cook the food faster than any other grillers, hardly taking more than a few minutes. 
Charcoal Grill
Well, the barbecue is famous for having that charcoal flavor and we all love it. Therefore, charcoal grillers are so famous because it provides the true essence of barbecue food. Apart from that, they also come at reasonable prices and provide optimum heat. 
But when you go for charcoal grill shopping, you must know that these grills are messy to handle and slower to cook. They require a proper stacking of coal for the heat to spread evenly. 
This grill can take up your time but in the end, the smokey flavor given by charcoal grilling is unbeatable and can only be achieved through this grill.  
Electric Grill
For charcoal and gas grills, there has to be a big space so that the smoke can be disposed of easily. If you do not have enough space in your yard or you maybe live in a place where charcoal and gas grilling is not allowed, then you can use electric grills. 
These grills are easy to handle and there is no hassle of setting them up with briquettes. They mostly come in compact sizes and can be easily fit in your balcony or any small place and with just one plugin they are ready to use. 
If you are in search of a full-sized grill then read reviews of the best ones at Exchange Bar & Grill. 
Happy grilling!