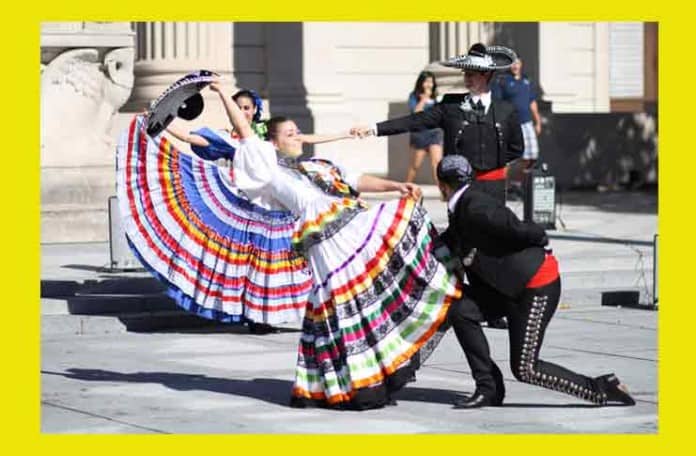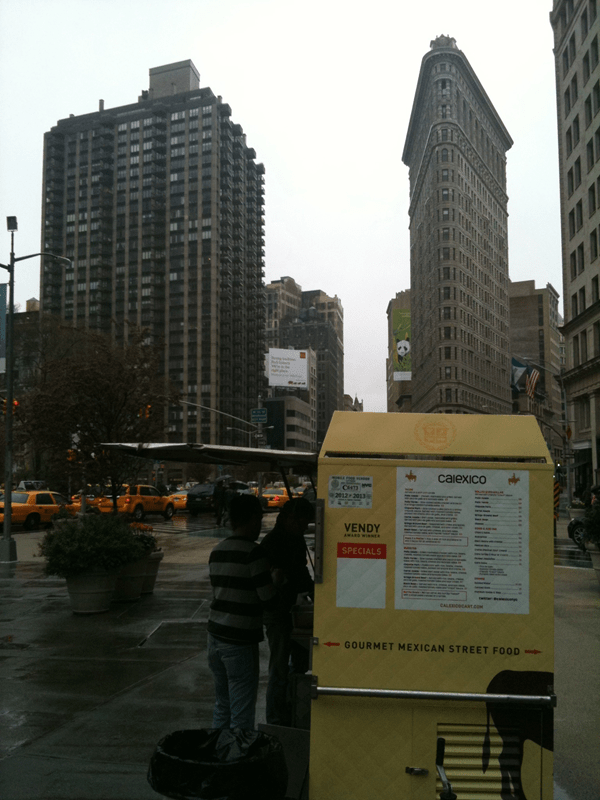 Two pieces of information coming from the Calexico Carne Asada camp.
We already told you about them opening a new cart by Madison Square Park, on 24th St & Broadway.  It was only operating on weekends for the first few weeks, but will also be open during the week starting tomorrow, May 5th.
Calexico will be part of Madison Square Eats, which runs from May 6th through June 3rd, and will have tons of food vendors from 11am to 9pm daily.
According to the Madison Square Park Conservancy, the complete list of participants include (deep breath):  Asia Dog, Bar Suzette, Breezy Hill Orchard, Calexico, Carnelian Knoll, Chameleon, Cookie Panache, Eataly, Engage Green, Goat Town, Hong Kong Street Cart, ilili, Karma Living, kudu-lah, Marquet, Momofuku Milk Bar, Nunu Chocolates, P&H Soda Co.,  Piccolo Café, Resto, Roberta's Pizza, Sigmund Pretzelshop, Stuffed Artisan Cannolis, Selen Design, Spices and Tease, The Filling Station and Yumi Chen Designs.
At the other end of the spectrum, today will be the last day 🙁 for cart service at their Broome St location.  According to their tweet last night, this is "due to permitting issues", and the cart will be closed until further notice.
Hopefully this situation will be resolved soon to everyone's satisfaction. Gotta have another one of those lamb burritos.
We will keep you apprised of any new developments.