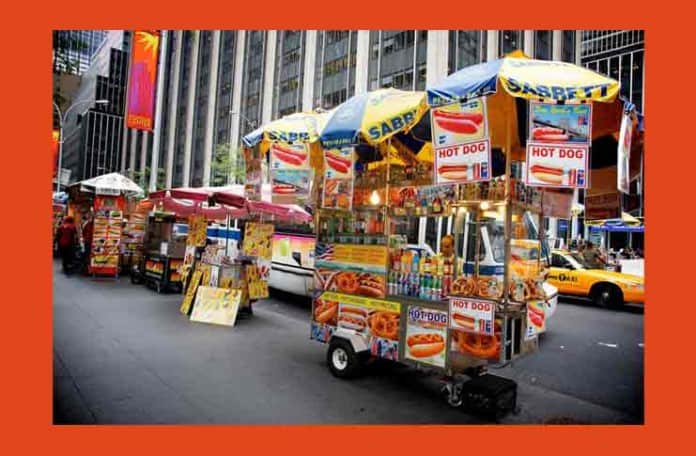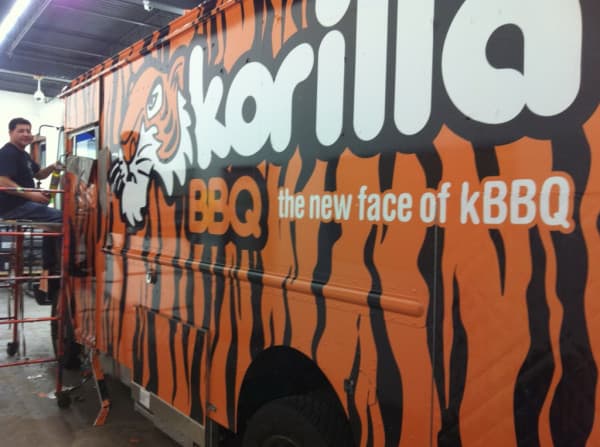 Now it's all starting to make sense!
Towards the end of March, one of New York's top food truck vendors told us (confidentially) they were contacted about possibly being in the 2nd season of The Great Food Truck Race.  It wasn't Korilla BBQ.
At Choice Eats on March 29th, 3D from Korilla BBQ told us they will have a new truck on the street by the end of April, but it still hasn't shown up.
Last week when we were in L.A., we saw a mysterious tweet from Korilla that said "Korilla 2.0 is on a tour spreading the love nationwide."
Today Eater reports that season two of The Great Food Truck Race, will be rolling into Denver this weekend, and according to Denver Westword, the eight trucks racing for the $50,000 Grand Prize include Hodge Podge (Cleveland, Ohio); Korilla BBQ (New York); Roxy's Grilled Cheese (Boston, Massachusetts); Chow Truck (Salt Lake City, Utah); Devilicious Food Truck (San Diego, California); The Lime Truck (Irvine, California); Seabirds (Orange County, California); and Cafe con Leche (Van Nuys, California).
I'm sure everyone in New York joins us in wishing 3D and everyone at Korilla BBQ the best of luck in season 2 of The Great Food Truck Race.
With bulgogi chosun bowls like the one below, they have as good a chance as anyone else of being crowned the Big Kahuna.