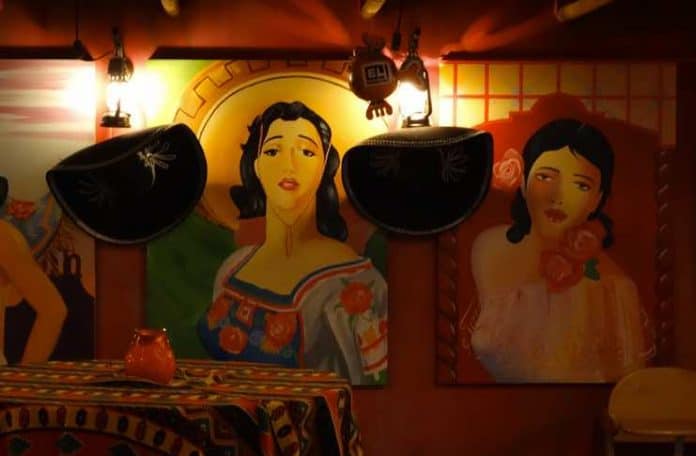 Are you craving some south of the border delicacies? Forget about what you've heard about New York Mexican foods and judge for yourself.
The New York restaurant scene is as saturated as they come. This is why you need to distinguish between the good, the bad, and the ugly so that you don't join the South Floridians in trashing New York's Mexican restaurant reputation.  
What Makes Mexican Food Special in New York?
One of the reasons Mexican food is so special is because it is a blend of different cultures. It represents pride and diversity that stretches across a wide geographical area. Its distinct blend of spices and cooking techniques are drawn from different states around the country. 
The distinct spices, beautiful colors, and seasonings create a stunning presentation. So widely enjoyed is Mexican food that it has earned prestigious recognition in the UNESCO list of intangible cultural heritage. 
Mexican food presents one of the most unique flavors globally. Cilantro, garlic, cocoa, chilies, oregano are just a few of the commonly used ingredients. 
More than 100 chili varieties are used in cooking Mexican food. Spices like cocoa and cloves are used differently from the way they are used to make North American delicacies. This touch of originality represents the cuisine's pre-Hispanic origins.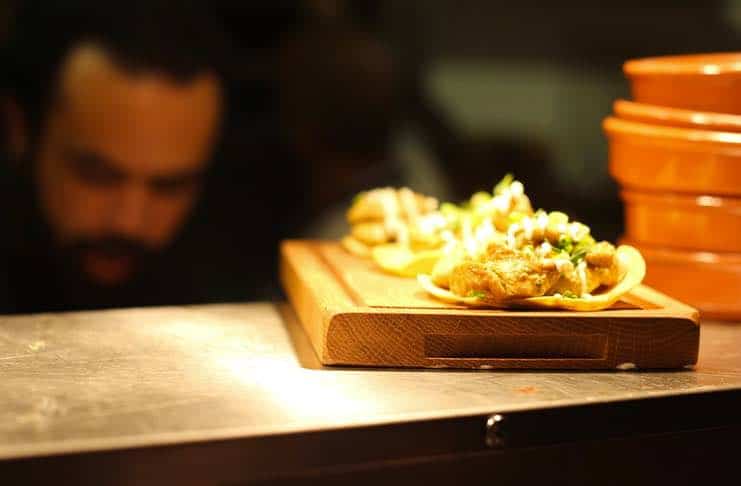 From a mixture of finely chopped Picadillo to a bowl of spicy Menudo soup, New York City is home to a wide range of delicious Mexican Cuisine. What you have to do is make the right restaurant choice.
Where are the Best Mexican Cuisine Restaurants in New York?
1. Oxomoco
This is by far the most amazing Mexican restaurant in New York. Known for its tlayuda, grilled maitake tacos, frozen drinks during winter, and it's chicken al pastor tacos. This Green point restaurant has become so popular that you have to make reservations days or even a week earlier-unless you want to walk away with a takeaway. The décor is what you would expect in a popular city joint- plants neatly hanging from the ceiling, a modern curved bar, and muted tones.
2. Casa Enrique
Located in Long Island City, the full tables of people delving into varied delicacies is enough to tell you it's a favorite. The menu gives you a range of options to choose from. 
Built-in a safe distance from the streets, far away from the masses, Casa Enrique, is the perfect place for a memorable first date. You can also go out with your friends to appreciate the chicken enchiladas with mole and salsa and drown it with a glass of frozen Paloma.
3. Café Frida
Its festive and friendly ambiance, coupled with a generous daily flow of happy hour drinks, has made this joint one of the most popular amongst New Yorkers. Here, you get to peruse through the menu pages as you delve into fresh guacamole served with a spicy habanero sauce and crispy chips. If good Mexican food served in generous proportions is what you are looking for, then Café Frida is the place for you.
4. La Esquina
With its eatery, underground club, and cool bar, this is your one-stop-restaurant where you can dine, wine and dance. Its low lit, brick-walled interior sets the mood for a fun night out. So put on your party clothes and dance the night away at SoHo flagship, the best La Esquina joint in town.
5. Claro
You can't boast of an exhilarating NYC experience before you try out the aguachile at Claro. Even though the word authentic is probably the most overused in 2019, it is the only word that can suitably describe the Mexican food at Claro. From the chile Colorado to the tres leches cake for dessert, Claro will give you the ultimate Mexican cuisine experience.
6. ATLA
The first thing that will strike you about ATLA is its unique décor. The interior is a blend of the Mexican and American cultures; a long bar, beautiful plants, and low tables. It is a favorite to the who-is-who of New York. So don't be surprised if you run into your celebrity crush, enjoying a bowl of Pozole de Pollo. If you are here with a group of friends, you can start up with margaritas or freshly made guacamole before you delve into the arctic char and maitake mushrooms in salsa verde. The menu here isn't for the faint-hearted, so make sure you walk in prepared to part with a significant chunk of your money.
The New York Mexican cuisine experience will lead you to the heart of New York from where you can dine, wine, and bask in the beauty of NYC. All you need to do is to carefully select where to go to so that you don't join the South Floridian bandwagon spreading myths about the amazing NYC Mexican experience. Once you make the right choice, you can be sure to have the most exciting NYC experience, one that you will leave you wanting to book a flight to NY every summer holiday. Don't be left out, join in the fun!