For people passionate about food, the idea of opening your own restaurant can seem like a dream. Creating your own menu, sourcing your own ingredients, and seeing the satisfied faces of customers can be an alluring image, but the steps involved in reaching this goal are far from straightforward. Owning a restaurant takes a certain kind of determination and perseverance. If you are interested in opening your own restaurant, and building it up from scratch, here is everything you will need to take into consideration.
What Kind of Restaurant Will You Open?
While you are still in the ideation phase of planning, it is useful to pin down the concept of your restaurant. Although this is not necessarily the most impactful aspect, it will help you to determine other important areas, such as your budget, the restaurant's location, and the menu. Think about the overall atmosphere and sensory experience you want to create for your future customers. Will it be an affordable and simple menu or something more upmarket and exclusive?
Do You Have the Funds?
There are so many expenses involved when setting up a restaurant business. You must know where you will obtain the funds from and when you expect to earn enough from the business to repay any loans. Write out a detailed business plan and be realistic in your projections. This will help you to clarify just how much you can spend and which direction you can take your restaurant in.
Where Will Your Restaurant Be?
Once you know what the concept of your restaurant will be, and what your budget looks like, you will be able to explore possible locations. Do you want a rural and peaceful venue or a busy city spot? These decisions will also be influenced greatly by your budget. Consider the amount of rent you are willing to pay each month for your premises and look for venues within this limit.
What Will Your Menu Look Like?
For foodies who are opening their own restaurants, choosing the menu is one of the most fun steps of the process. Refer again to your restaurant concept and think about the customer experience you want to encourage. Are you providing gourmet street food or boutique sandwiches? 
Will your focus be on the entire dining experience or one meal only, such as lunches or desserts? At this point, it is important to have your chef present to discuss the possibilities and range of your restaurant's menu and explore the various options that align with your vision and their cooking skills.
Where Will You Source Ingredients?
After a thorough discussion about which items you want to include on your menu, you will now need to think about where you will source your ingredients for each dish. You will need to consider where you will purchase your ingredients from, particularly if your restaurant has a niche, such as only organic produce or a certain cultural cuisine.
For example, if you need bulk garlic powder for your kitchen, it is necessary to factor this into your inventory. Running out of essential ingredients can be detrimental to business. When customers ask for a menu item and are told that it is unavailable, they are less likely to return. Make sure you have reliable sources for all your restaurant's ingredients.
Who Will Run Your Kitchen?
Some restauranteurs start due to their skills in the kitchen. If you are a talented chef and have decided to open your own restaurant, you will need to figure out if overseeing the kitchen will positively or negatively impact the business.
Sometimes, being the restaurant owner, manager, and chef all at once can lead to one or more areas letting the side down. Therefore, good recruitment is so crucial to success. Hire the right chefs and wait staff, so that your job as a manager is as simple as possible.
Do You Have the Correct Certification?
There are many health and safety certifications you will need if you want to open a restaurant. You will also need to check what legal permits are necessary for your location to serve food to the public for a fee. To protect your business from being targeted by the law, make sure that you are doing everything by the book and seeking the relevant permits.
How Will You Design the Space?
Another fun aspect of starting a restaurant is choosing how the premises will look. The creativity involved in making the space look and feel just how you want it to can inspire you for the rest of the project. The size of the space will dictate how many customers you can expect to serve at any given time. Think about how customers will move around the space, what they will see and hear, and how the atmosphere will impact the dining experience.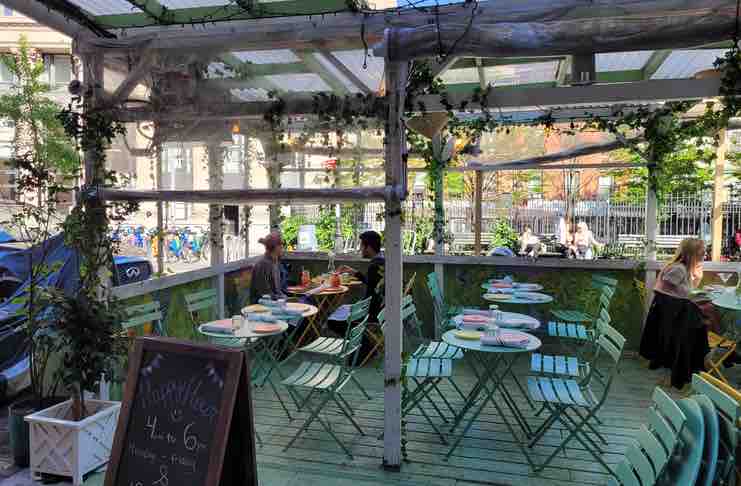 What Will Your Customer Experience Be?
Imagine yourself as a customer of your own restaurant. What is the experience you want to create from the moment they step through the door to when they have finished their meal? This encompasses everything from the decor of the space to the attitudes of the wait staff as well as the menu items.
Do you want a lively and casual dining experience for your customers or a more sophisticated and elegant one? What will the table setup be? Will you have music and entertainment? If you can picture every detail from the customer's perspective, you will be more likely to achieve something special in your restaurant.
There are so many important steps and considerations to make when starting your own restaurant business. From budgeting to menu design and ingredient sourcing to recruitment, the variety of essential tasks is vast. The restaurant business is not for the faint of heart and the restauranteurs who are willing to put in the hard work are those who will see the greatest success. If you get it right, it could be the start of something special.
Business woman. Traveler. Self-Declared Host. If you're here, you know the amazing, hits-the-spot feeling of good coffee. The key to my heart (and to keeping the engine running) is coffee, and I've sipped and savored A LOT of coffee over the years and around the world. I'm on a mission to bring great coffee and the warm fuzzy feeling of coffee culture into your home and life, every cup, every day, every time.