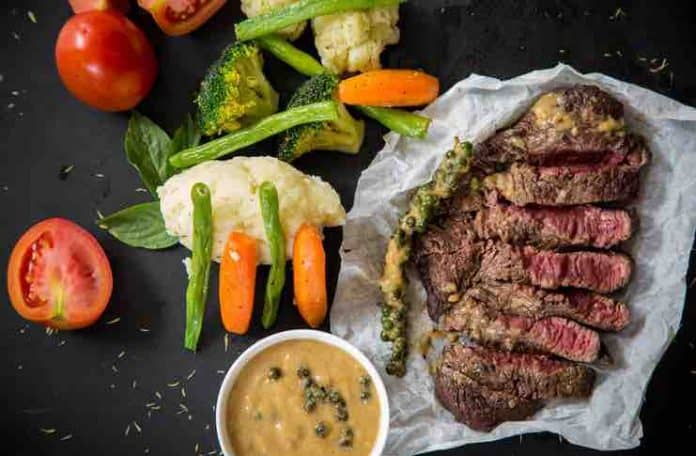 Variety is the spice of life; it's cliche, but it's true. Ask any New York restaurant owner, and they'll tell you the same – they need exciting dishes to bring back guests, many of which include unusual proteins. If you're looking for your next culinary adventure, then try these unusual meat recipes prepared by some of New York's favorite chefs!
4 Exotic Meat Recipes You Should Try
1) Grilled Rabbit with Garlic and Rosemary 
Rabbit meat is delicious and has health benefits. For a succulent and healthy mid-week meal, get your teeth stuck into this recipe.
Ingredients 
3lb rabbit

¼ cup olive oil

2 sprigs rosemary

4 garlic cloves
To Serve:
Mash potato

Green seasonal vegetables
Method
Prepare the rabbit into eight separate cuts. If you're lucky this will be done for you! Place in a bowl and cover with olive oil.

Chop the rosemary and mince the garlic and coat over the rabbit.

Season with salt and pepper and allow it to marinate overnight.

To cook, grill for 10 minutes per side. Serve up with some homemade mash and seasoned vegetables.
2) Bison Chili
Chili is a classic for a reason, but it can get boring. According to these Fossil Farm reviews, people love to spice up this classic dish with some lean and high-protein bison meat.
Ingredients
2 teaspoons olive oil

1 small onion chopped

1 small red and 1 small green bell pepper chopped

2 cloves of minced garlic

1 lb. cooked lean ground bison

1 can diced tomatoes

2 cans kidney beans drained and rinsed

1.5 cups low sodium broth

1 teaspoon of sea salt

2 tablespoons chili powder
To Serve 
-Avocado, cheese, wraps, and rice — whatever you fancy! 
Method 
Heat oil on medium heat. Add the onions and bell peppers until the onions become translucent.

Add the garlic and stir frequently.

Add cooked bison and the rest of the ingredients. Bring to the boil, then simmer for 20 minutes, stirring occasionally.

Serve with your usual chili favorites.
3) Pheasant Pate 
Never ate pheasant meat? This works great as an appetizer, or spread on some fresh bread for a lazy lunch.
Ingredients
1 pheasant breast

1 tablespoon chopped onion

1 teaspoon chopped garlic

1-ounce cognac

1 tablespoon chopped rosemary and parsley, combined

1/2 teaspoon salt and pepper

1 teaspoon soft butter

1 teaspoon mayonnaise

1/2 teaspoon mustard
Method
Remove skin from pheasant breast and put in a meat grinder.

In a saucepan cook onion, garlic, and butter. Sauté and add cognac to create a sauce-like consistency. Reduce to half.

Combine onion mixture, pheasant, and the remaining ingredients until blended. Set in the fridge for 1-2 hours before serving.
4) Sticky & Cheesy Ostrich Burgers 
This is probably the most popular of our meat recipes because everybody loves a burger. Ostrich is low in fat but is meaty and rich like beef, top with sticky onions, and punchy cheese and you have a table of satisfied diners.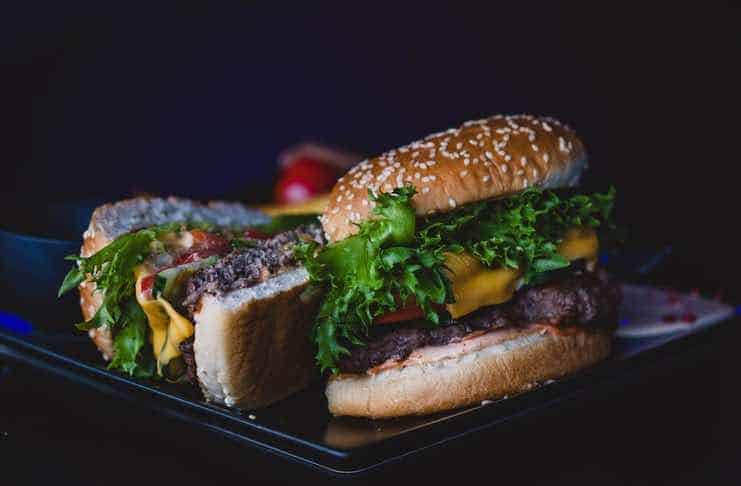 Ingredients

750g ostrich mince

1 red onion, finely chopped

1 tsp dried coriander

1 Tbsp of chopped fresh basil, mint & parsley

1 tsp dried cumin

1 tsp salt

1/2 tsp freshly ground black pepper

1 egg
3 red onions, chopped

1 Tbsp olive oil

2 tsp lemon juice

1 sprig rosemary

Salt and pepper

2 tsp brown sugar or honey
To Serve:
Bread buns

Feta or gorgonzola cheese
Method
Mix the ostrich mince, herbs, spices, onion, and egg.

Roll a patty sized ball in your hands, flatten slightly and refrigerate for 30 minutes.

Heat the butter and oil in a saucepan on medium heat to start on the sticky onions. When the butter bubbles, add in the rest of the onion ingredients and simmer for 20 minutes.

Cook the burgers on a griddle or in a frying pan for 5 minutes each side. Once cooked, serve up with sticky onions and cheese of your choice. Enjoy!
Which Meat Recipe Will You Try First? 
You can just use these as a rough guide and experiment some more with these dishes to your own preference. When opting for these kinds of meat, always make sure you're buying for a trustworthy seller. 
If any of these meat recipes sound unappealing at first, remember that you're a foodie for a reason – you love to dive into a new recipe and taste unique flavors. You never know, you may have discovered your new favorite dish!
If afterall – you prefer finding a good restaurant for your meaty dinner – you can try these:
Read the story of Schaller & Weber.
Check out our Osprey review, and our review of Fogo de Chao.