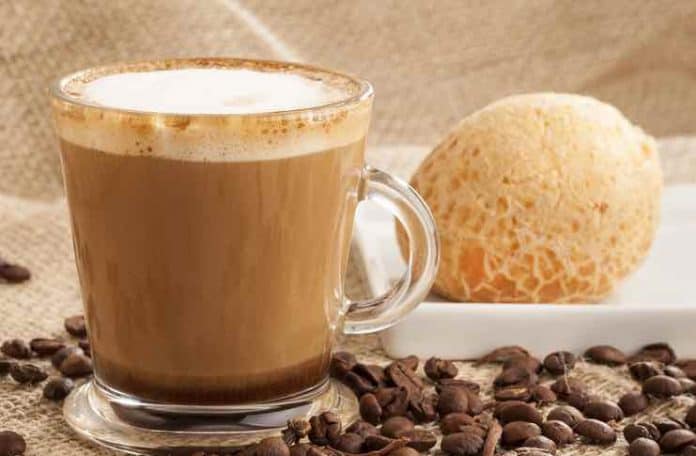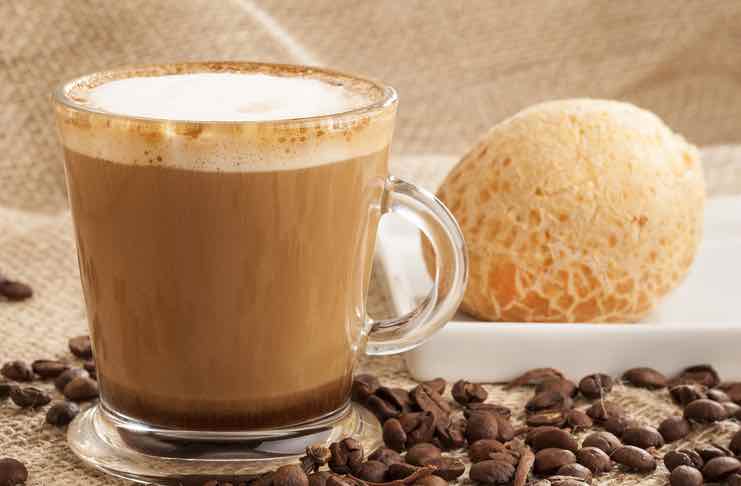 Looking for some unique coffee pairing ideas? Despite what most may think, I believe that you can have a good cup of coffee with any meal, at any time of the day. In this post, I'll discuss a few of my favorite coffee pairings which I think you should try.
If you're like me, you take your cup of coffee a bit more seriously than the average person. A good cup of coffee doesn't just have to be a morning treat or an addition to your dessert. You can enjoy a quality brew with a number of different foods, you just need to get out of your comfort zone. 
I think coffee should be treated as a delicacy, like a high-quality glass of wine. Time and effort from coffee farmers all around the world go into the cup of coffee that we chug to get that 7 am caffeine rush. I think it's time that we all start treating quality coffee for what it's actually worth.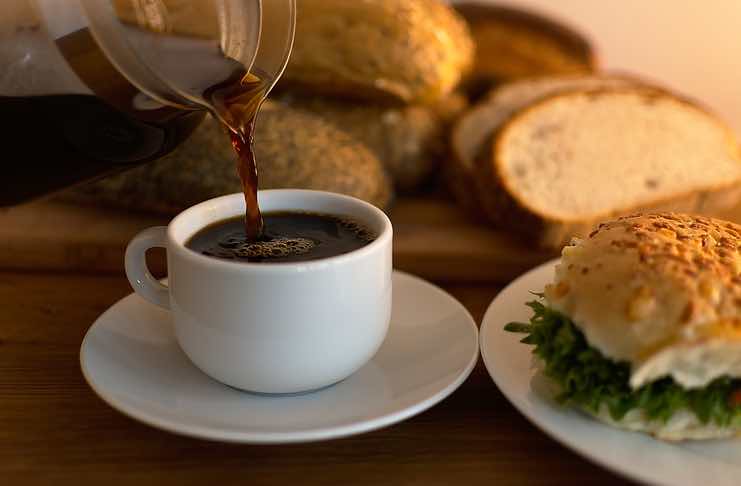 If you're looking for a new way of enjoying your coffee, take a look at my 5 unique but delectable coffee pairings. 
Coffee Pairing Guidelines
Any wine connoisseur will tell you, wine pairing is an art. Coffee is no different. Most coffee drinkers have very limited coffee pairing ideas. They believe that their coffee will only pair with dessert, like pastries and chocolate, but that's not the case. While pairing bold coffee with a sweet treat is delicious, stopping there is limiting! 
Understanding the underlying flavors of dishes you already like can help you to know which pairings you'd prefer. You're looking for complementary flavors in the coffee brew and food that would enhance your eating and drinking experience while balancing the two flavors out. 
Breaking down the 5 basic tastes can also help you branch out of the usual sweet and bitter combo that we're all so used to, and frankly, bored of! So let's check out the following coffee pairing ideas.
5 Coffee Pairings You Should Try:
Sweet Coffee Pairings
Food: Sweet Potato
Coffee: Espresso
Sweet potato is the perfect food to start with when breaking out of the coffee and dessert combo. Sweet potato, made any way you like it, is perfect with a quality cup of bold Italian Espresso. I like to leave the sugar out of my home-made espresso and allow the sweet potato to blend with the natural flavor of rich espresso beautifully. It's a great combination for those timid about pairing coffee and food, while still getting a little out of any picky eater's comfort zone.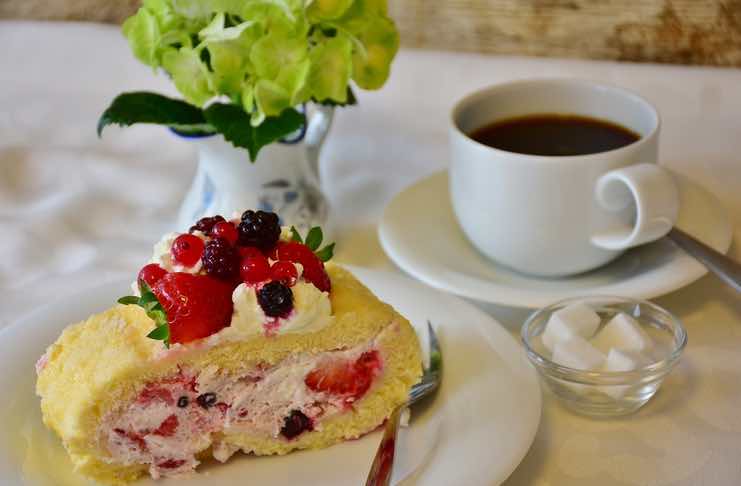 Savory Pairings
Food: Hummus
Coffee: Americano
Despite how most Americans eat hummus these days (looking at you, Trader Joe's fanatics), hummus is actually a popular middle eastern breakfast food. While it may be different for some in the U.S. to pair with coffee, the combination of chickpeas, tahini, and garlic is usually paired with tea or coffee. Pairing garlicky hummus with a strong Americano (two-espresso shots and hot water) will help balance out your palette, and make it ready for the next dish on the Mezza platter. 
Salty Pairings 
Food: Halloumi Cheese 
Coffee: Medium Roast, Pour-Over 
Yes, this is one of our salty coffee pairing ideas. Halloumi is a salty white cheese often associated with Cyprus. The cheese can be cooked and served in many different ways, but the best way I've found is to pan-fry thin slices for a few minutes on each side, getting a golden-brown crunch of goodness on the outside layer of the cheese. A medium roast pour-over of strong Arabica beans adds extra height to the salty, decadent flavors of halloumi. Pour-over styled coffee creates delicate, heavenly brews that are light and airy, making it the perfect match for salty, heavy halloumi with a slight crunch for extra texture. 
Bitter Pairings
Food: Artichoke
Coffee: Light Roast, Drip Coffee
Artichoke drenched in butter and roasted to perfection is still healthy, right? Well, regardless of the health benefits, the bitterness of artichoke pairs well with a light roast, drip coffee. Typically, I take mine black, but adding a little creme to your drip coffee still pairs beautifully with the bitter vegetable. This combination is a great appetizer for a meal or take that extra 5-minute break throughout the day and have this decadent combination as a snack. 
Sour Pairings
Food: Kimchi
Coffee: Red Eye
This might sound like one of the weirdest coffee pairing ideas, but read on. Kimchi, a Korean cuisine staple, is extremely versatile. It's sour, sometimes with a spicy kick. It pairs beautifully with a hot or iced Red Eye. An extra bold cup of Red Eye combines strong black coffee with a nutty shot of espresso. Because both flavors are bold, sour Kimchi and a slightly bitter Red Eye pairing can be intense, but not overpowering. While it may seem like this pairing is for the adventurous eaters, Kimchi and an awesome Red Eye balance each other out nicely. It's an experience of flavors that you won't taste from any other pairing. 
Coffee pairing isn't as daunting as you may think. The right coffee brew, like fine wine, can be used to enhance subtle notes while balancing out bold flavors. Unique coffee pairings can help you feel a bit more like an adventurous eater and branch out from the mundane. 
Did I leave out any awesome pairings? Let me know what I should try next over at Hot Mug Coffee!
Looking for some delicious Coffee Add-ins? Read this post, or check our post about how to make the perfect cup of coffee.
Business woman. Traveler. Self-Declared Host. If you're here, you know the amazing, hits-the-spot feeling of good coffee. The key to my heart (and to keeping the engine running) is coffee, and I've sipped and savored A LOT of coffee over the years and around the world. I'm on a mission to bring great coffee and the warm fuzzy feeling of coffee culture into your home and life, every cup, every day, every time.