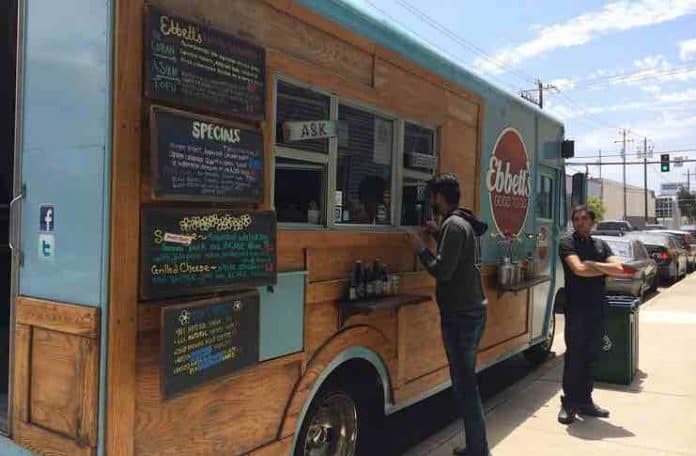 Looking for a few clever ways on how to attract more customers to your food truck? Read on…
Food trucks have been a staple of street food in America for quite some time, and it's easy to see why. The concept of buying such high-quality food on the go at such a good price point is difficult to ignore. There have even been films made on the subject, the most prominent being "Chef" written and starred in by Jon Favreau, which follows the life of a Michelin star chef wanting to branch out and do his own thing. 
The film is relevant to this article as the chef's son shows him how to gain popularity for his food truck while on the road. It's all well and good, producing incredible food, but if no one knows about your product, then sales aren't going to be high. Here we take a look at a few different clever ways how to attract more customers to your own food truck. 
4 Ways How To Attract More Customers To Your Truck:
1. Create Custom Signage 
Branding is key when it comes to selling food, coffee, and even alcohol, so it's best to design and create a brand that will attract people before revealing your product. One of the most famed food truck brands in America is named "Eggslut." A food truck that concentrates on egg-based food items at an attractive price point. The name is catchy and turns heads, combined with incredible food, and it was no wonder these guys expanded to 5 locations in the US and 6 locations across the planet. From a concept to reality in less than a weekend, Eggslut really shows the beauty of how a food truck can take over the minds of the public. 
The brand is important, but how can you attract people with that brand? Nice artwork? A groovy looking truck? All of the above and some funky additions. Custom neon signs are a brilliant way to illuminate your truck even through the darkest of nights. Looking for affordable custom signs is a brilliant way to give your brand the identity it deserves without needing to splash the cash too early. If you can incorporate neon signage into your identity, then you'll never need to change the look again. It's a brilliant, affordable, eye-catching, head-turning, guaranteed to create a line and a way of building your brand. 
2. Utilize Social Media 
In the film "Chef," the chef's son shows his Dad how to use social media for the benefit of creating more custom. Despite only being young, he attracts the largest crowds using clever social media marketing techniques. Fortunately for you, this isn't something that can only happen in the movies. Creating, developing, and implementing a social media marketing plan can help you attract more than a few customers. You'll have a line around the block before you know it. 
Create hype around your brand, make sure people know where you are, you could even run competitions for people to win free food and drinks. The more people looking at your social, the more you'll get buying your product. Social media is one of the best marketing tools that has ever been invented. Users can share profiles and tell their friends immediately about the best new burrito they've just had on south beach. 
3. Invite Influencers For Free
This might be one of your least favorite tips on how to attract more customers. No one likes giving out free lunches, but in this case, it might be worth it. 
Depending on who you ask, you might be able to get away with just giving an influencer some free food for the chance of a shout out to their followers. With the growing number of food bloggers and wannabe food bloggers hitting socials, it's wise to take advantage of them instead of snubbing them.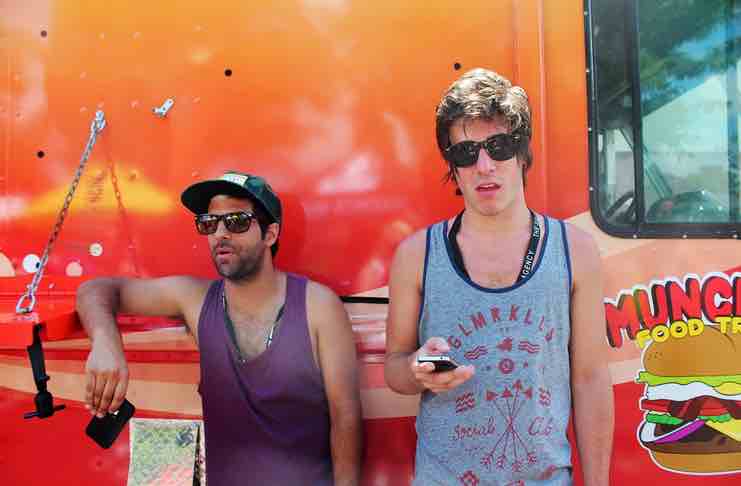 "Food for free" is a phrase many people love to hear, so if you find a local food blogger with 10k followers, then invite them along, ply them with food, and watch your following grow. This is a brilliant technique when starting out and building a base following for your own socials. It can seem like a mountain to climb, but you'll grow your following with ease as long as you create great food and great content. 
4. Know Your Spots 
If you rock up at a location and there are ten other food trucks parked up, then it's safe to say the people in that area are spenders, but it's not the right time for you to join. Locate and discover the best places to park before turning up. You'll need high footfall, easily accessible parking, and the right permits to sell (obviously). If you can find the best spot and get there before anyone else, then you're onto a winner. 
Food sells itself as long as it's good, but that's not to say you can't make it even better with a solid brand, wonderful workers, and a can-do attitude. Choose your staff wisely as food trucks are small, enclosed environments, but if you have a great team, you'll achieve everything you wish within the food truck world. Get those signs up, design a great menu, and do what you love.