When you're catering an office lunch, there are a few things to consider. You want to ensure the menu is appealing, fits your budget, and that served at the right time. These considerations are necessary for any event, but they become even more crucial when planning to cater an office lunch. If you don't have enough variety or fail to provide the food at the right time, no one will be happy with their meal, no matter how delicious it looks. There are lots of questions to ask when hiring a catering company, but these issues must be addressed beforehand:
Create a Budget
Creating a budget is a necessary step in catering office lunches. It's enough to know that if you don't have an adequate budget for your office lunches, you're not being realistic about the cost of providing them.
You should figure out how much you can afford each meal. You must ensure there is always enough money in your account so that the business doesn't suffer due to these expenses.
Provide Plenty of Variety
When catering office lunches, you need to offer a variety of healthy options for your employees. That's because each employee may have different food preferences or restrictions.
For example, some people will only eat vegetables and love to be pure vegetarian. Others might be allergic to certain ingredients in common foods like dairy or wheat products.
So how can you provide these types of meals for your workers? First, you'll need to research what foods are available in your area that can accommodate the needs of all employees who request special dietary requirements at work. It could include vegetarian options and gluten-free dishes, which are becoming increasingly common.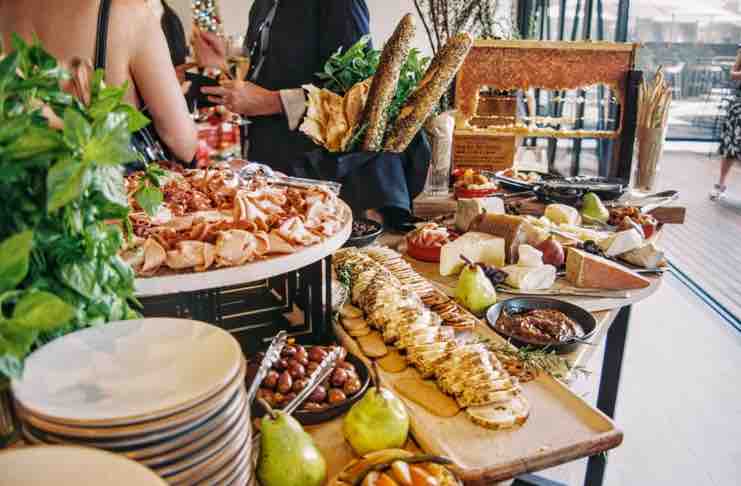 Be Flexible
Flexibility is one of the most crucial factors you must consider while planning an office lunch & catering program. Not only will your employees want to order what they want, but they'll also want to be able to order when they want and how they want.
For example, if an employee has been working hard all day and doesn't feel like going out for lunch, they may decide that they shouldn't leave their desk since it saves them time commuting and finding parking.
If this happens frequently enough, it might make more sense for you as an employer rather than unnecessarily sending everyone out for lunch every day, just so one person can stay at work alone.
It means that you need a flexible system where employees can place orders electronically or otherwise, via phone or email at any time during the day without having any restrictions on order placement times or days, etc.
Get Inputs from Your Employees
One of the best ways to ensure that your company will continue to give lunches is to get employee feedback. The easiest way to do this is by having informal meetings with them and asking questions such as:
What are some of your favorite meals?

What are some meals you'd like to see more often on the menu?

What kinds of items would you like us to start offering?
It's also necessary for employees who have lunches at work every day or two days per week because they'll likely have ideas to help improve their experience.
Eco-Friendly Disposable Utensils
There are several benefits associated with eco-friendly disposable utensils. For one, they are made from renewable resources such as bamboo and cornstarch. In addition, these utensils are 100% compostable, biodegradable and recyclable. Finally, you do not require a dedicated person to clean used utensils after office lunches.
Option to Choose Beverage
One of the easiest ways to ensure everyone is happy with their meal is by giving them a choice. When selecting the food, consider what beverages you will be serving with it. Include a drink if you're not serving alcohol.
Water is always fine, but you can get creative with other options like lemonade, coffee, or tea. You could even consider serving hot chocolate or cider if it's wintertime and your employees are cold. It may sound like an extra step, but it can improve the quality of your lunches and make people feel more satisfied with their meals.
Add a Sweet
Don't forget to add a sweet treat to the office lunches. A little something sweet can be the perfect way to finish off an office lunch. For example, consider including cookies, pastries with coffee breaks, or cookies as part of the coffee service. In addition, adding an extra bit of sweetness and flavor to your catering will help keep employees satisfied in between meals.
Include a fruit option in addition to the vegetable option. It will provide your employees with extra vitamins and fiber they might need after sitting at their desks all day. It'll also help them feel less guilty about eating junk food later in the afternoon when they're working late into the night on overdue projects.
Help Retaining and Motivating Employees
Office lunches not only help in retaining employees but they are also helpful in boosting their performance by motivating them. A Forbes report says that around 78 percent of employees agreed that a lunch away from their desk has helped them improve their performance in the workplace. On the other hand, 39% of employees feel more productive, less stressed, and have an enhanced work-life balance.
Keep it Interesting
One of the keys to ensuring that you are making great office lunches is to keep it interesting. As mentioned before, there are plenty of options on the market, and hopefully, your employees will be open to trying new things.
If not, you can ask them what they'd rather have for lunch and change it accordingly. It may take some time for employees to become accustomed to new flavors and foods, but once they get used to a few different meals, they should be more than willing to try something new.
To Wrap it Up
There are a lot of considerations to make when choosing a caterer for your office lunch service. After all, it's hard to satisfy everyone in an office setting.
There will always be some people who want something different than what you're offering or expect higher quality food than others. That's why it's important to always ask questions about your corporate client's needs, budgets, culture, and preferences before selecting a catering company.
Catering office lunches is a great way to show employees they're valued and appreciated. However, you don't want to disappoint anyone with an unsatisfactory lunch, so make sure that you do your research before starting to cater office lunches.
There's a lot to think about in the process, but it doesn't have to be difficult. As long as you keep some considerations in mind and are flexible, you should find that your employees will be happy with their lunches.
Finally, here's a nice sample of a good office catering provider: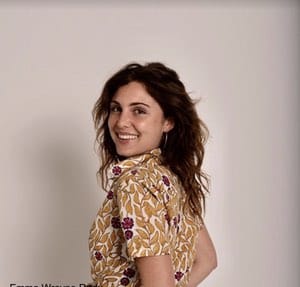 Emma Wrayne Rudy is a food connoisseur ready to indulge in every chance she gets to explore the beauty of New York City's endless food scene. Emma's writing style focuses on local hidden gems, food carts, food trucks, ma and pa joints, and eats that are affordable for everyone to try. With the diverse culture New York offers, she wants to emphasize on the foods that are less talked about and create a story behind each one. Growing up in Los Angeles at the age of seventeen Emma's curiosity for food started as she went to every restaurant she could and wrote reviews on her experience, the ambiance, and her meals. Moving to New York a year ago she is ready to take on the immense food culture New York City has to offer, and continues to dedicate her days to writing as much as she can to pursue her dream as a food writer and storyteller.