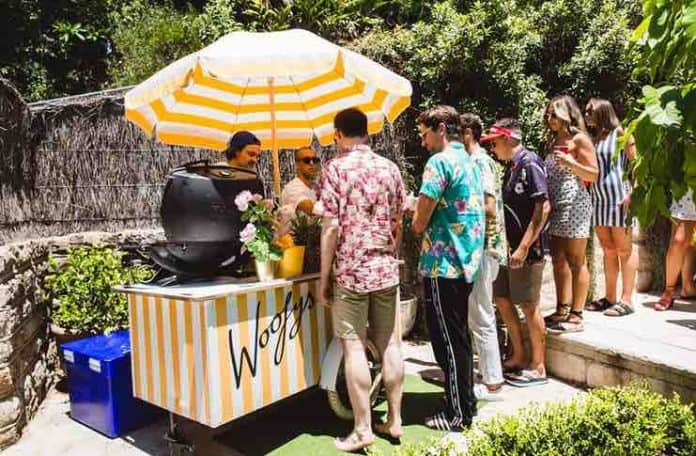 When embarking on a long move, one of the main concerns is what to eat on the way. Street food is often a popular option, as its convenience, variety, and affordability are all attractive features. 
However, there are risks associated with eating street food, such as food poisoning and contamination. In this blog post, we'll explore the effects of eating street food during a long move and discuss if it is truly worth the risk.
Tips to Eat Healthy Foods while on a Relocation 
When you're moving, it's easy to get caught up in the stress of packing and loading. Here are a few important tips by Safebound Moving and Storage that can help you stay on a healthy eating path while traveling for relocation. 
A Balanced Breakfast is Essential
Even if you'd rather just roll out of bed and get straight to the labor of the move, it's important to start each day off correctly with a nutritious meal. Choose foods like eggs, full-grain porridge with fruit, and yogurt to ensure you're getting plenty of the good stuff to get going. Skipping breakfast causes your energy levels to drop significantly sooner in the day. You may also experience the kind of hunger that leads you to snack on high-sugar or processed meals. Always try to improve your breakfast routine.
Take the Time to Prepare
Before you pack your first box, it's important to make arrangements for food. You can include healthy, bulk meals you can create ahead of time and put in the fridge or freezer for when hunger hits (think chili, pasta bakes, soups, etc.), nutritious nonperishables you can stock up on, and even good options at local carry out restaurants if you know you'll probably be relying on takeout.
Snack Smartly
Keeping your energy up while on the go? Snacks are a must. It's a good idea to stock up on nonperishable snacks before, during, and after the move. Nuts, dried fruit, protein bars, whole grain crackers, and peanut butter are all fantastic examples of high-energy meals that can keep you full for longer and provide your body with the nutrients it needs.
Strive to Strike a Balance
If you're going to have a burrito for lunch, instead of ordering chips and salsa, choose a side of fresh vegetables. Did you have dinner through the drive-through (again)? After that, finish off with an apple. Find a balance between consuming what is convenient and what is beneficial by making a place for both types of foods in your diet.
Be sure to Drink Plenty of Water!
It's crucial to stay hydrated while moving, especially when you're hauling heavy boxes and working up a sweat. If you're feeling thirsty, it's already too late; you need to drink water even if you're not parched. If you drink enough water, you can avoid the fatigue and poor food choices that often accompany inadequate hydration by keeping yourself feeling full for longer.
What Should You Eat while Moving?
Here are a few important healthy meals and snacks that will help you stay active for the big moving day!
Hard Boiled Eggs
Hard-boiled eggs are the ideal portable food for the always on-the-go. To conserve your energy without breaking the bank, consider making a batch of 12 of them the week before you move. They may be cooked in a single pan, so you won't even need to set up your stove. They are convenient for moving days because of their long shelf life and portability.
Apples
Apples are another convenient, healthy, and portable snack option. Antioxidants found in abundance in apples reduce the rate at which glucose is absorbed by the bloodstream. Simply said, antioxidants extend the duration that other meals can nourish your body.
Yogurt
Keep in mind that yogurt isn't as portable as the other suggestions mentioned. Instead of eating it as a snack while moving, it is best to use it as a pick-me-up in the days leading up to the big day. Yogurt is a convenient breakfast food or midday pick-me-up option because it contains protein and is rich in vitamins and minerals. Even better, there are tantalizing flavors available that will make you believe you're indulging in a sweet treat.
Nuts
There's no such thing as too many nuts for us. Nuts like almonds, walnuts, and cashews are packed with nutrients, including healthy fat, protein, and calories. Both omega-3 and omega-6 fatty acids can be found in nuts like these. If you're looking for a way to get full without getting weighed down, these fatty acids are a terrific choice.
Leave the Hassle to the Professionals!
If you want to enjoy the moving day trip with the family, then leave all the hard work to the professionals so other important aspects of your life are not neglected.
Fallon Chan is a food and lifestyle photographer and blogger.