For a new restaurant to get off to a flying start, it needs a grand opening. Yet this type of event can be an ordeal to organize, especially if you've never taken the reins before.
To ensure that your grand opening goes off with a bang rather than a whimper, here are some stellar ideas to make it a success.
Host a soft launch to gear up for the main event
You want everything to go as smoothly as possible when your grand opening is underway, and the best way to iron out any issues ahead of time is to run a smaller-scale soft launch.
While you can invite outsiders to this event, it's also an opportunity to bring people you know and love into the fold and show them what you've been working on. This will also help by ensuring that most of the diners are on your side and invested in making the evening enjoyable.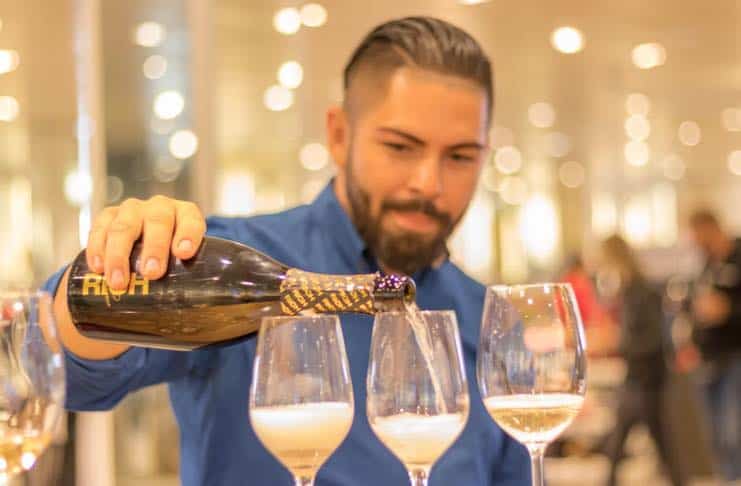 Just remember that you still need to ask for feedback from attendees, so that you can learn from any mistakes you've made and might have missed during your soft launch, in preparation for getting everything right when your grand opening takes place.
Join forces with other organizations in the area
Putting together partnerships with businesses nearby to your restaurant will help to ingratiate you into the local commercial community, and also open up opportunities to promote your grand opening far and wide.
You could make use of locally-sourced ingredients and products to create the menu items you offer, for instance. And in return, you'll receive some cross-promotional momentum from established brands in the area.
Market your business with a food truck
Having a food truck is a good way to bring customers to your restaurant because it means they'll already be familiar with your brand, and word-of-mouth recommendations can spread because you're able to bring your food to your target audience wherever they might be.
If you don't want to go all-in on a food truck that you own and operate yourself, you could consider renting one for a pre-opening push or having your food served by another food truck operator as part of a partnership.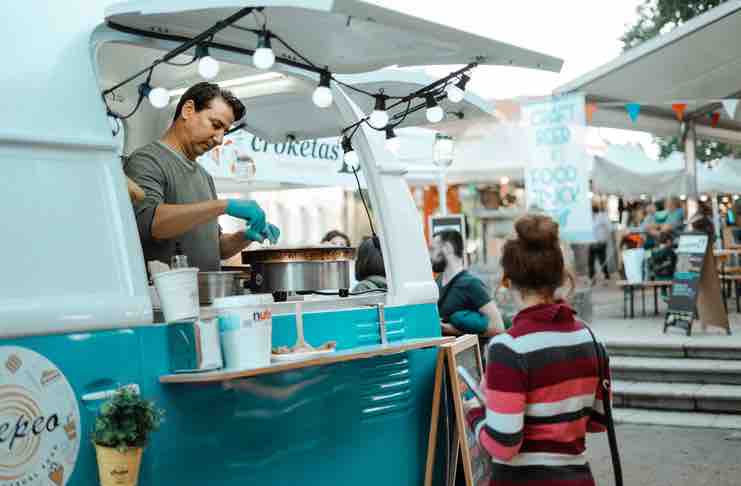 Advertise your grand opening online
There are lots of ways to get the word out about your restaurant's inaugural event, and leveraging online listings sites like https://www.openings24.com/ to tell the whole world what you've got planned is a good idea.
You can also get the conversation started by setting up social media profiles for your eatery well in advance of serving your first customers. Today plenty of people find out about places to eat by scrolling through Instagram or checking out viral clips on TikTok, so don't leave this until post-launch, but get in there early, sharing snaps and footage of the steps leading up to the opening day to help build hype.
Put micro-influencers on the guest list
Speaking of the power of social media, there's no question that influencers on popular platforms can make or break businesses if they turn their attention to them, and this certainly applies to up-and-coming restaurants.
It's unlikely that you've got room in your budget to bring a full-blown celebrity onboard to attend your grand opening, but there's a lot of value to working with micro-influencers for this purpose.
For example, finding people who've got a small but not insignificant following in your local area and inviting them to attend in exchange for coverage of the event will get tongues wagging without breaking the bank.
Use discounts and freebies to your advantage
You don't have to make your grand opening an event that's entirely free to attend, but it certainly helps in terms of building goodwill locally, and of making sure that all of your tables are full and that the atmosphere is buzzing.
Better yet, in addition to plying your diners with treats and free food over the course of the evening, it's sensible to also give them the incentive to return for a repeat visit. This is easily done with the use of exclusive discounts, whether in the form of a paper voucher or a digital code.
Create a party atmosphere with a theme and musical performances
In terms of bringing a good vibe to the opening night of your restaurant, you can go above and beyond by turning it into a themed event, complete with a recommended dress code and even performances from musicians that fit the theme.
This will involve a little more prep, of course, and you'll also have to keep guests in the loop so that they know what's expected of them.
Turn it into a gala for a good cause
With this tactic, you can bolster the reputation of your new restaurant by making the grand opening a little more altruistic, while also charging guests to attend rather than going the freebie route as discussed earlier.
Again, choosing a local charity as a partner for this purpose is wise, and you could even make this a recurring connection, rather than a one-off link-up.
Tie it into an existing event
If the timing makes sense, you could synchronize your grand opening with an established event in the calendar.
Whether that's the love-soaked opulence of February 14 or the spookiness of October 31, there's always an opportunity to piggyback on the popularity of important days like these.
Capture content to share afterward
Your grand opening isn't the end of the line, but rather the beginning of something big. So to wring maximum value from it, remember to get your phone camera out and capture as much of the action as possible so that you can share it on your social channels the next day, and over the coming weeks.
You won't always have such a good opportunity to generate compelling content, so grab it with both hands!
Conclusion
You can play your restaurant's grand opening however you like; all that matters is putting in plenty of preparation and using the right tools to get people talking.