March 18th, 2013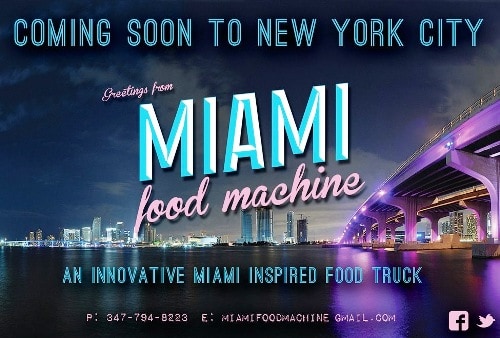 We haven't seen the Bongo Brothers Cuban Food truck around for a while, so we sent them an email to make sure everything was ok.
While everything is good in terms of health and family, they've been in legal limbo for the past 4 months. A well-known celebrity couple based in Miami sent them a cease & desist letter due to the similarity in their names.
They didn't actually get sued, but respectfully changed their name (to avoid getting sued). Danny told us the Estefans were nice about it, and their attorney said the Miami Food Machine name was fine, so there shouldn't be any more legal issues to deal with.
The Miami Food Machine officially opens Wednesday (3/20). Click through to see their new menu, new facebook and twitter handle, and more.