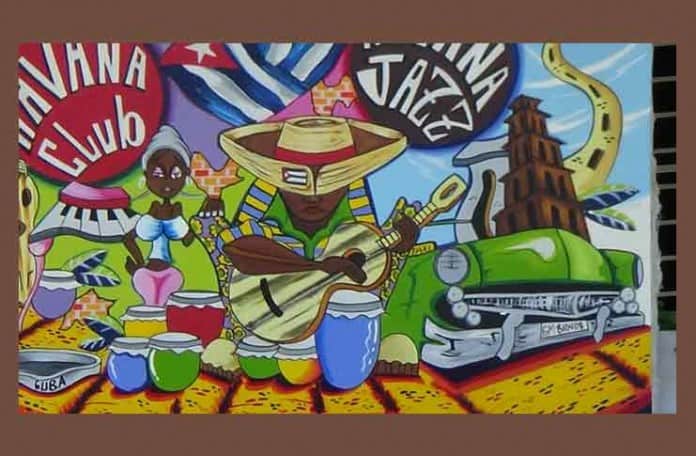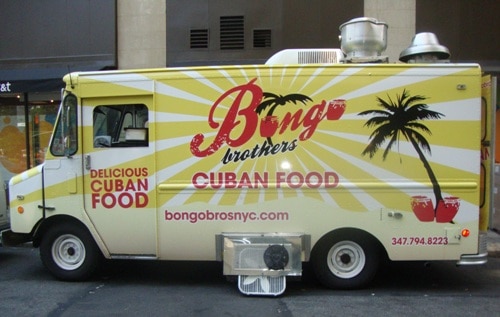 Last time I was at the Bongo Brothers Cuban Food truck, the person in line after me got a mojo chicken sandwich that looked great when they were putting it together.  I knew that next time here, that would be my order.
Today's Lunch is a mojo chicken "a la Plancha" sandwich ($7) from Bongo Brother Cuban Food.
A la Plancha means cooked on a metal grill.  The chicken was also marinated in citrus and a little garlic before grilling.  The sandwich comes with a choice of spicy bongo sauce or mojo aioli.  I asked for bongo sauce, and he put a small container of mojo aioli in the bag for me to try as well.
Pieces of tasty grilled chicken breast were plentiful in the sandwich, but it could have been grilled a little less to keep in some of the moisture.  There were also some greens, tomatoes, and sweet onions in the sandwich.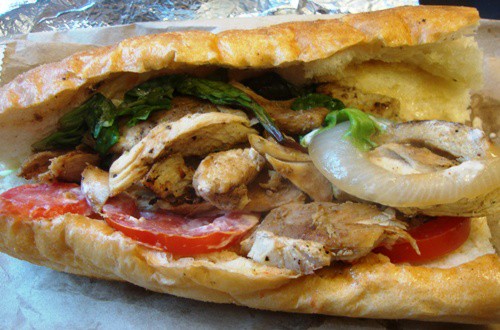 I was a bit surprised the bongo sauce didn't seem to come through much, so I put mojo aioli on the sandwich too.  I'm glad they put some in the bag, because the mojo aioli was a great condiment for this lunch.
It was garlicky with some herbs, and there were tiny pieces of orange zest in the sauce too.  This sauce really picked up the sandwich well, with a nice little zing from the garlic.
Today's Lunch from Bongo Brothers Cuban Food was good.  The sandwich had a number of different flavors and was definitely an enjoyable lunch that kept me satisfied until dinner.
Bongo Brothers Cuban Food is usually in the Flatiron area, anywhere from 20th to 24th St around 5th Ave.  Check twitter here for their exact location, and you can see their full menu here.