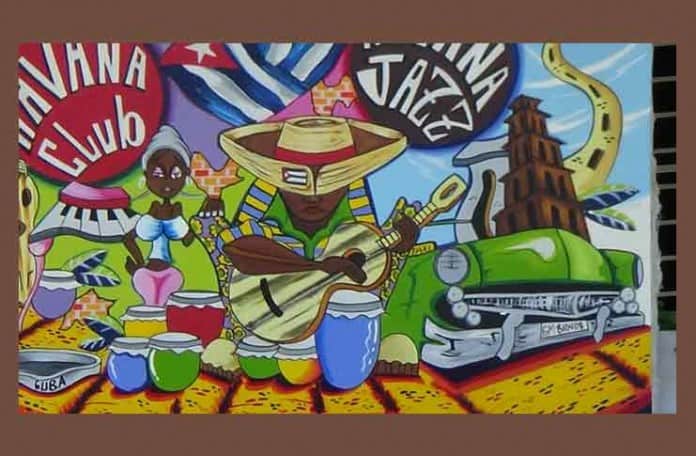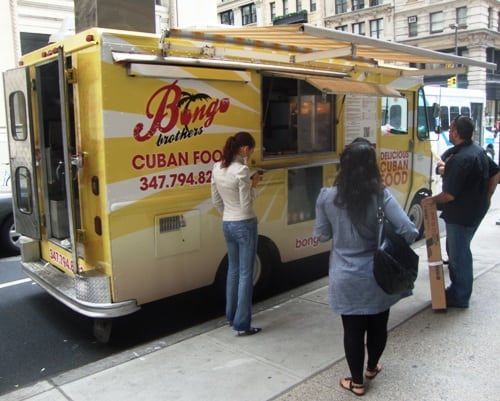 I enjoyed the Cubano sandwich I had from the relatively new Bongo Brothers Cuban Food truck last month, and wanted to try something else.  Last time, several people ahead of me got ropa vieja, and that's what I tried yesterday.
You can get ropa vieja on a sandwich for $7, or with rice, beans and sweet plantains for $9.  I went for the sandwich because I wanted to try a couple of appetizers too.  The empanada with sofrito and the ham croquette both looked good ($3 each), so I got one order of each.
The empanada was not greasy at all for having been deep fried.  The center was filled with ground beef, onions, a few peas and peppers.  The filling was moist and delicious, which probably had to do with the sofrito (sauce).  Some empanadas have a problem with the filling being dry, but the sofrito solved that problem really well.  The filling was moist, but not so much that it came through the dough.  This is one of the better empanadas around.
There were 2 oval ham croquettes in each order.  Inside was minced, spiced baked ham, which was rolled in bread crumbs and fried.  Very tasty, and with 2 to an order, pretty dense and filling for $3.  I would have liked a dipping sauce (honey mustard?) for the croquettes, but they were tasty all by themselves.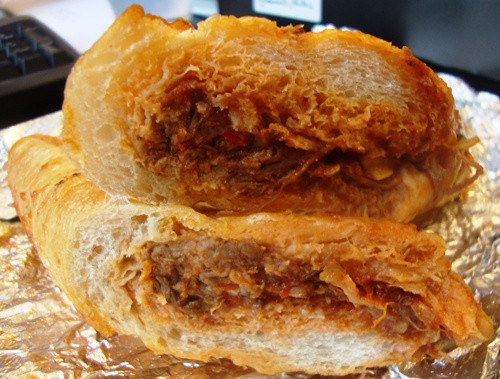 The ropa vieja sandwich was wrapped in foil, and when I unwrapped it, the smell was nice, but the bread was really soggy.  I saw a bunch of heros wrapped in foil after I ordered, but didn't realize it was the ropa vieja.  I know it's tough to keep things moving quickly during the lunch rush, but this ropa vieja sandwich ended up quite mushy.
The meat inside was tasty, with shredded beef, onions, peppers and a light Creole-style tomato sauce, but there wasn't a lot of it.  Two suggestions for the ropa vieja sandwich – make them fresh when ordered, and put more meat on the sandwich.
As I was picking up my order, one of the guys was making a fresh sandwich for the person behind me with mojo chicken (citrus & garlic marinated grilled chicken) that looked big and delicious.  That's what I'm getting next time (although I recommend the Cubano sandwich too).