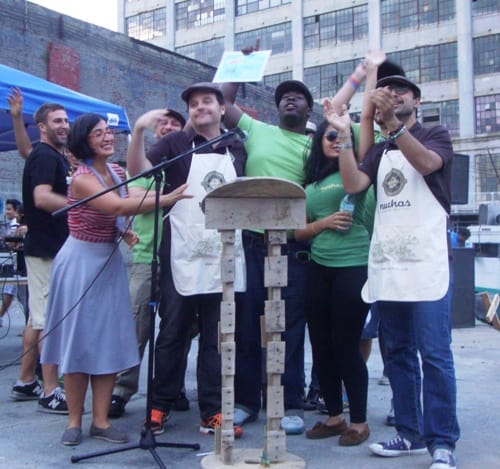 Once again, Rookie of the Year was a very strong category at the Vendy Awards. Any of the finalists could easily have won and we wouldn't have batted an eyelash.
In the end, Nuchas was victorious. Even though the truck was tucked deep into a corner of the site, people love their baked empanadas. They had classic Argentinian, Spicy Chicken, Portobello Spinach and Jambalaya.
We were impressed by Nuchas as soon as we walked into the event. They had two people with baskets of Argentinian croissants, which they handed out to everyone who entered the site.
Argentinian croissants are regular croissants with a sweet glaze on them. The glaze makes them more of a light dessert pastry than a straight croissant.
As we said, Rookie of the Year was a particularly solid field this year.
Click through to see the other Rookie of the Year Finalists, and what they served.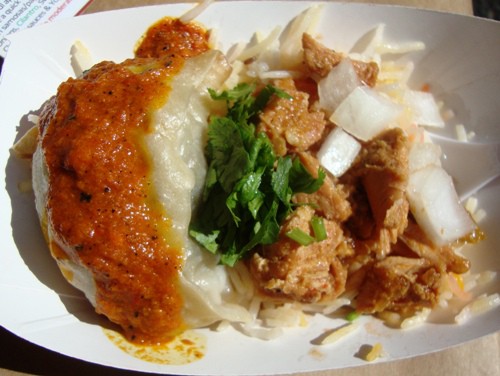 Mysttik Masaala had 3 dishes to choose from, Darbari Chicken, Palak Paneer and Chole Peshawari.
We went for the Darbari Chicken, and also got a Vegetarian Momo on the side. Very nice!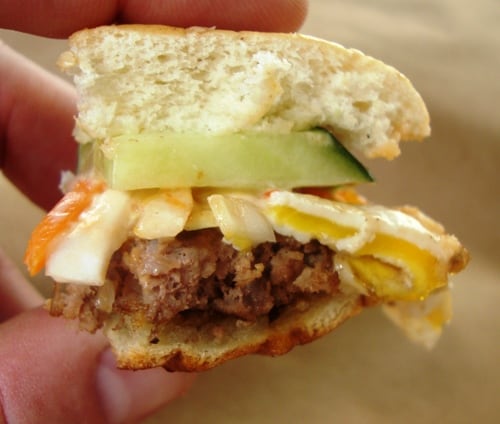 Mamak had the longest line of the rookie finalists. we've had (and loved) their Rendang, so this time we opted for the Rammly Burger.
This was a Malaysian spiced burger with a fried egg, carrots and cucumbers on top. It's hard to top a burger with a fried egg on top!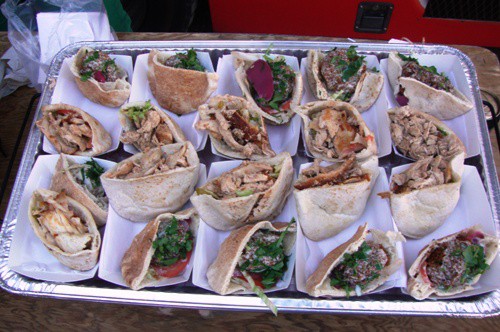 Toum had their great chicken shawarma and falafel sandwiches. We've had Toum many times before, so we saved room for other vendors that we hadn't tried before.
The same with Sweet Chili. With 28 vendors among all the categories, we didn't eat anything that we've previously tried. Rest assured, Lisa's Thaietnamese cuisine was as great yesterday as it is when we've had it on the street.
The last Rookie of the Year Finalist was Neapolitan Express. They came with 6 different types of pizza, including a Nutella pizza.
Neapolitan Express was as deserving as every other Rookie finalist, in what was probably the strongest category of the event.
In the ned, the people spoke, and they said Nuchas!